Man Utd secure long-term extension for hot prospect Hannibal Mejbri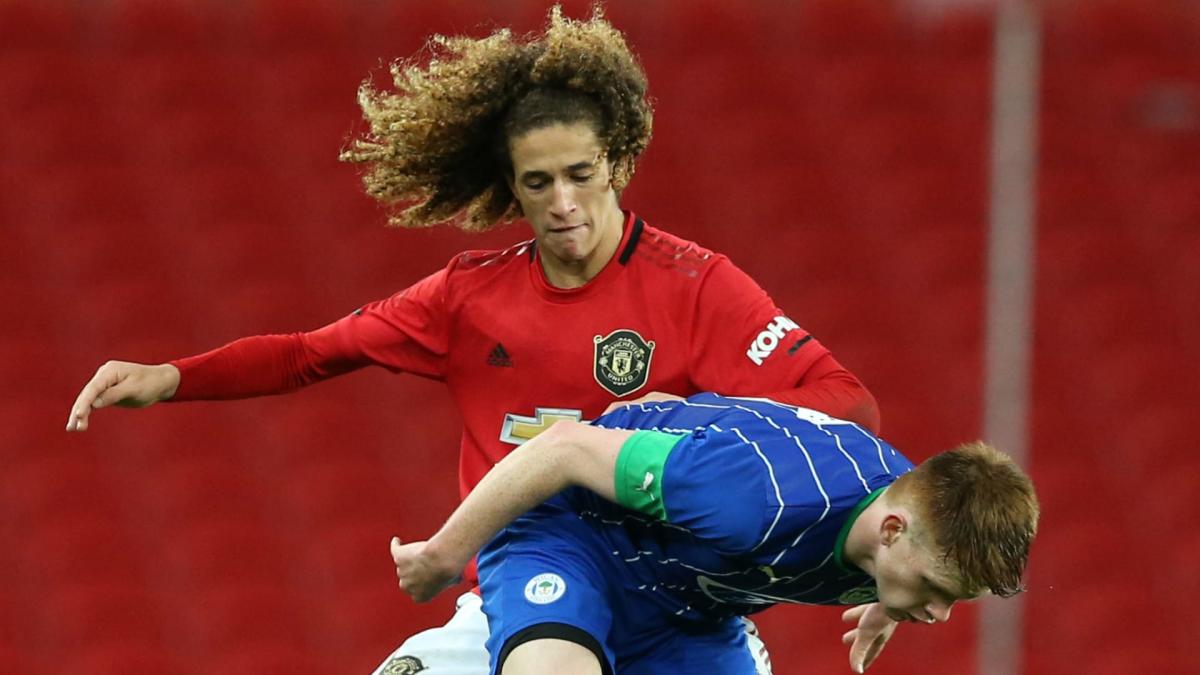 Manchester United have tied down hot prospect Hannibal Mejbri to a long-term contract.
The Red Devils have not revealed how long the 18-year-old has committed to the club for, though it is a positive statement of intent to secure one of their brightest young prospects.
READ MORE: Man Utd players on loan: How Dalot, Lingard and Co. are performing
Along with Amad Diallo and Shola Shoretire, Hannibal is considered one of the outstanding figures in Neil Woods' Under-23 side, and had it not been for injury, he may have debuted alongside his teenage team-mates in recent weeks.
He has played 18 times for the U23s this season and has contributed four goals and seven assists to the cause.
"Manchester United is delighted to announce that Hannibal has signed a new long-term contract with the club," the club has said in a simple statement.
"The 18-year-old joined United from Monaco towards the end of the summer transfer window in 2019."
When will Hannibal debut for Man Utd?
Hannibal is firmly in Ole Gunnar Solskjaer's plans for the near future and had he not picked up an injured shoulder, which has kept him out for a number of weeks, he may already have featured by now.
"He was just coming into our squad and, unfortunately for him, he is out," Solskjaer confirmed prior to a Europa League date with Real Sociedad in February.
When did Hannibal sign for Man Utd?
Hannibal signed for Man Utd in the summer of 2019, having been tracked by Bayern Munich, Paris Saint-Germain, Barcelona and a clutch of other Premier League clubs. In order to capture him, United had to pay £4.7 million (€5m) for his services, though it is expected to ultimately cost Man Utd around £9m due to bonus payments.
He left Monaco, who he had joined in 2014, in acrimonious circumstances, with Hannibal's father claiming that the Ligue 1 club broke the teams of their contract.