'Liverpool interest doesn't surprise me' – Lille's Botman backed for top-level career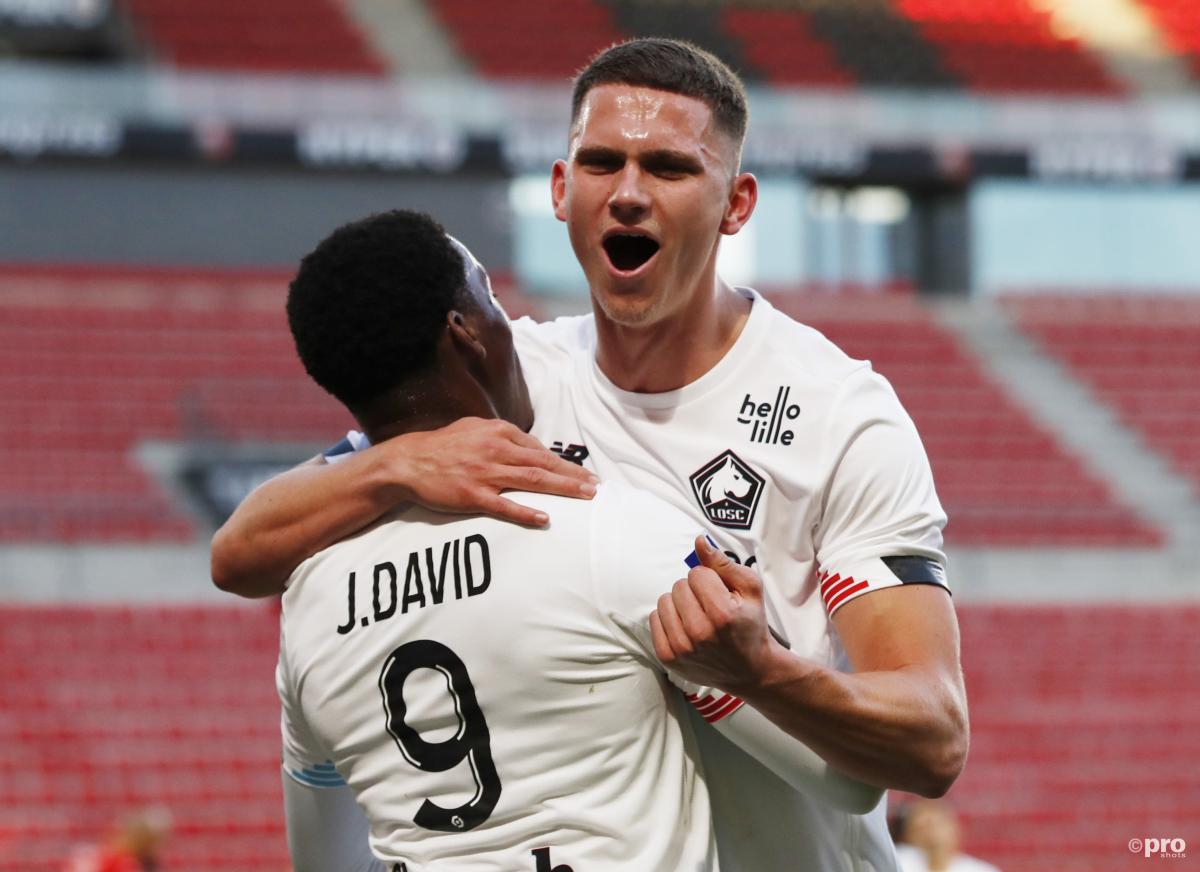 Liverpool have been linked with a move for Lille defender Sven Botman and club-mate Jose Fonte has backed the former Ajax defender to make it at the highest level.
Botman arrived at Lille in the summer as a replacement for Arsenal-bound Gabriel for just £7 million (€8m). He has gone on to excel in Ligue 1, establishing himself as one of the league's leading defenders.
Barely six months on, reports broke in France than an unnamed Premier League club had agreed to sign him for a fee in the region of £35-40m.
These were subsequently rubbished by Botman's agent, but it is still believed that Liverpool are interested in him.
And Fonte believes the 21-year-old will one day make a fine acquisition for a top team.
"He's a top player," the Euro 2016 winner said of Botman to Talksport.
"I must say I was surprised when he first arrived. I wasn't expecting this level of quality, I was expecting a youngster with potential, but the guy is very composed; he's mature for his age.
"He's a defender, and by that I mean he likes to defend; he likes to play simple, he's strong, he's tall, he wins his duels, he doesn't overcomplicate the game, he's good on the ball, left-footed."
Fonte might have been surprised by Botman's quality when he first arrived, but having turned out with him this term, he is not shocked to see links to Liverpool.
"He's been doing extremely well since he arrived so yeah, no wonder there's interest in him. It doesn't surprise me, not at all," he said.
"If you analyse his performances this year, especially against the top teams we've played, you can be sure he can play at the highest level.
"He just needs to keep going, keep improving, keep adding experience to his arsenal and I'm sure he'll have a great career, he's been doing really, really well.
"His personality, his character, he is quiet but he understands the game and he wants to learn. He's one of the first to arrive at the training ground, he's a good professional, he likes to do his work and he's hungry.
"He has all the ingredients to succeed, but we're really happy he's with us and we would like him to stay with us, to be honest."
Botman will turn out for Lille against Ajax in the Europa League on Thursday, a match Liverpool will surely watch with interest.