I'll keep fighting at Nice – Vieira vows to fight the sack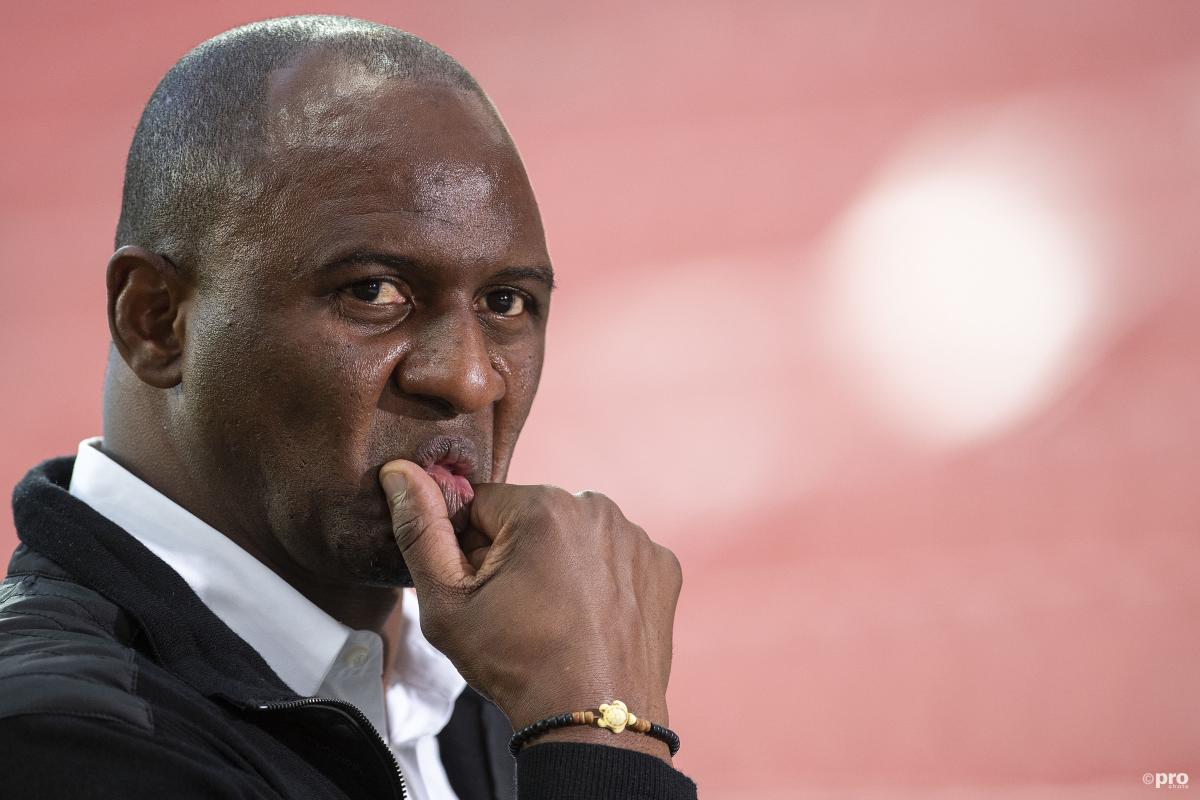 Former Arsenal midfielder Patrick Vieira has announced his intention to "continue fighting" at Nice.
The head coach of the Ligue 1 club is in a desperate position. His side have lost five successive matches and exited the Europa League on Thursday due to a 3-2 home loss against Bayer Leverkusen.
Domestically, their fortunes have been little better. They are 11th in an admittedly congested Ligue 1 table, but it is a far cry from the standard the board expect.
Indeed, Vieira's time at the club is expected to be cut short within hours but the coach vowed to keep giving it his all.
"I'll continue to fight. I cannot be clearer," Vieira told the media after Thursday's loss. "If you start to question yourself, it means you doubt yourself. Of course it's a hard situation to deal with. We're in trouble but of course I have the strength and the desire to come through it.
"I'm not asking for anything at all. I'm doing my job with a squad that I love to work with. I've got some amazing guys in the locker room. You can't blame them for their state of mind.
"I'm doing my best. You'll have to ask the board to know if they think I'm the right man to lead the project.
"I'll stay here to fight as long as possible. After that, what happens tomorrow or in the future, I've got no idea."
The question of Vieira being sacked was not in the minds of the board until Nice suffered a 3-1 upset defeat at home against bottom side Dijon last weekend.
It was just the latest in the run of catastrophic results they have suffered since the loss of centre-back Dante due to serious injury. In the five games he has missed, Nice have conceded 14 times.
They will travel to Reims on Sunday, with assistant boss Adrian Ursea primed to take charge.