'Who wouldn't want to play for Barcelona?' – Depay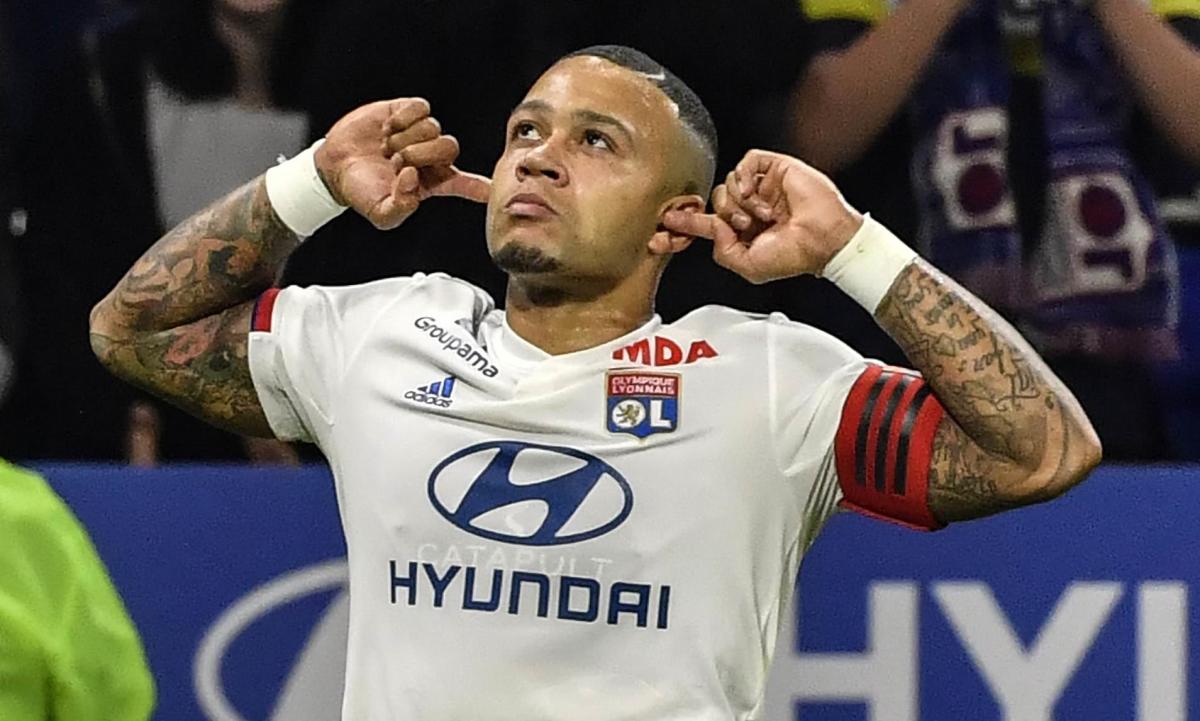 Lyon attacker Memphis Depay has once again publicly declared his desire to play for Barcelona.
The Netherlands international is out of contract with OL at the end of the season and has been closely linked with the Catalan side for several months.
It had been anticipated that he would move to Camp Nou before the end of the summer transfer window, but the deal broke down on deadline day.
An injury to Ansu Fati, which will keep him out for four months, has sparked renewed rumours of a January deal. However, Barcelona will struggle to finance a deal without first making sales, while Lyon president Jean-Michel Aulas has said that Depay will not leave France before his deal is up.
Memphis, though, has dropped a strong hint that he would love to play for the Blaugrana.
"Who wouldn't like to paly for Barcelona?" he told the press after the Netherlands played out a 1-1 with Spain on Wednesday.
"Barca is a top club. There are many top teams, but Barca are one of the favourites."
Five goals in 10 appearances
Barcelona coach Ronaldo Koeman, meanwhile, suggested that he would like to see a deal done for the player in an interview published on Wednesday. The Dutchmen have worked previously in the national team set up.
Memphis, who played 79 minutes of the midweek match, has been in excellent form for Lyon so far this season. In 10 outings, he has scored five goals and created three others for the Rhone side, who presently lie fifth in the Ligue 1 standings.
Barcelona, meanwhile, could use such attacking power as they quest to move up LaLiga from eighth spot. Lionel Messi continues to carry the offence, with ongoing concerns over Antoine Griezmann's form, no clear replacement for Luis Suarez and now Ansu laid up until the spring.