'Depay will not leave Lyon in January' – Barcelona move ruled out by Aulas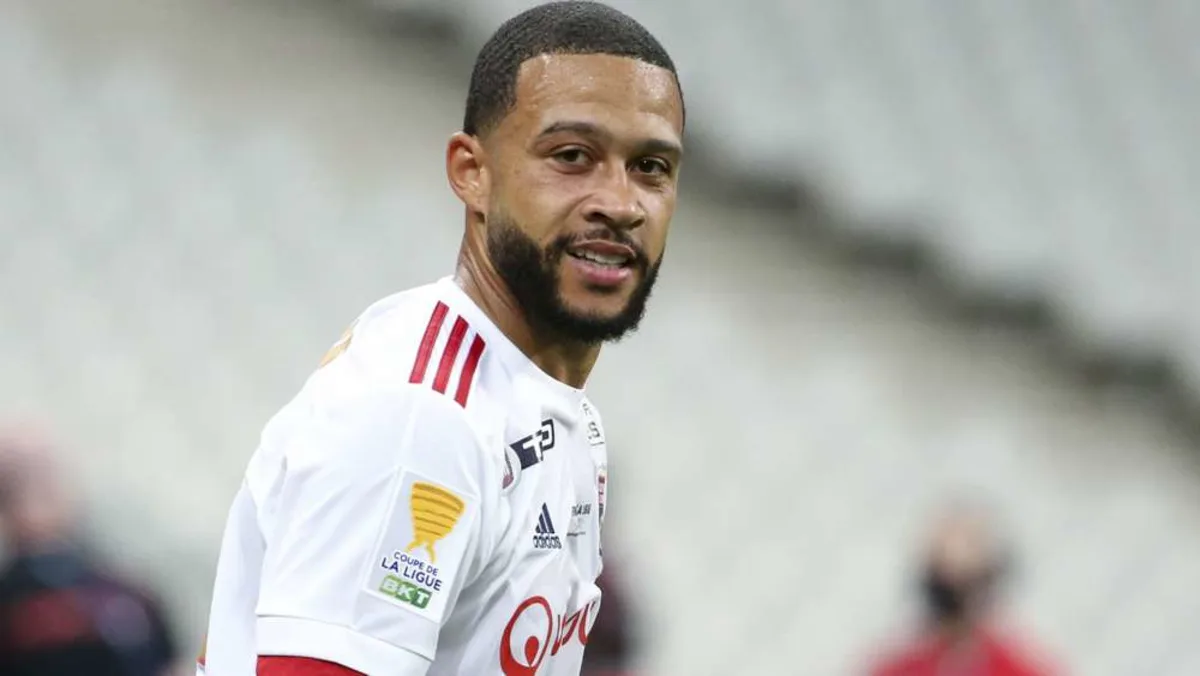 Lyon star Memphis Depay will not leave the club for Barcelona in January, president Jean-Michel Aulas has announced.
In the aftermath of Ansu Fati's injury, which promises to rule him out for four months, speculation had heightened that Depay might move to Camp Nou in the winter transfer window. He had also been linked with Serie A sides Juventus and Roma.
With a contract that is due to expire in June 2021, January will be the final chance for Lyon to receive a return on the player – unless they can tie him down to a fresh deal.
Memphis, though, has flirted with the Catalan club, whose head coach Ronald Koeman freely admitted in October that he wanted his compatriot to sign.
He will need to be more patient in order for the deal to be completed though.
"I was the first to say he would not go to Barcelona," Aulas told RMC. "Nobody listened to me at the time of the transfer window since everybody though that he would leave.
"But it was not only Memphis, but also Houssem Aouar and Moussa Dembele. From the start, I told you they would not leave because we absolutely must make a success of this season after being unfairly deprived of European competition.
"So he, Memphis, will stay."
Lyon making no promises over Depay future
Aulas did admit, though, that it is improbable that Lyon will retain Depay beyond this season.
"I don't have the eye of Chimene for him," he said, referencing a character in a Pierre Corneille play 'Le Cid' obsessed with her lover. "But I am not going to make promises that I am not sure I will keep."
The 26-year-old attacker has played 10 times in Ligue 1 for Lyon this season and has scored five goals, including an opening day hat-trick against Dijon, and created three more.