FIFA 23 player ratings: Top 20 goalkeepers on the game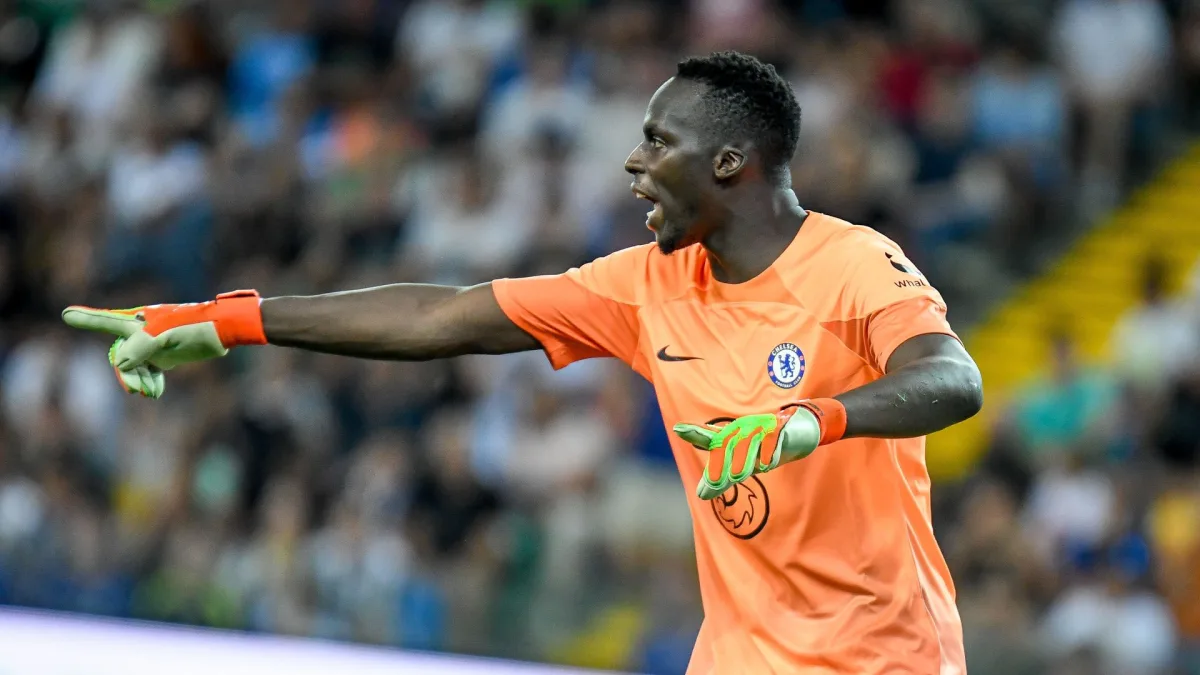 Real Madrid's Thibaut Courtois and Bayern Munich's Manuel Neuer are tied for the title of the highest-rated goalkeeper in FIFA 23. The duo are both rated 90 for the FIFA Ultimate Team game mode.
FIFA 23 was released on 30 September in what is one of the biggest days of the year for gamers. That version is particularly important given that it is the last that EA Sports will release under licence from world football's governing body.
Players can be rated up to 99, with each goalkeeper receiving an overall rating as well as ratings in categories such as reflexes and positioning.
Real Madrid hero Courtois and Bayern legend Neuer are both rated 90, but they are closely followed by several other top goalkeepers.
The Premier League's leading goalkeepers are Brazil's World Cup pair Alisson and Ederson, who turn out for Liverpool and Manchester City respectively. They are both given a rating of 89, which is identical to Atletico Madrid star Jan Oblak. While the Slovenia international's rating has dropped by two, the England-based pair have remained untouched.
There is a group of three goalkeepers with an overall rating of 88, including PSG duo Gianluigi Donnarumma and Keylor Navas, despite the Italian having won the day at club level. The other goalkeeper at this standing is Barcelona's Marc-Andre ter Stegen.
Meanwhile, David de Gea has seen his rating jump up two points to 87 after his stock rose in the year prior to the release of this game.
2021/22 Europa League winner Kevin Trapp is rated 86, one rating higher than fellow Bundesliga goalkeepers Yann Sommer and Peter Gulacsi and the same rating as Edouard Mendy and Wojciech Szczesny. Trapp's impressive season has earned him a rating boost of three, while Sommer and Gulacsi's ratings haven't moved. Like De Gea, Chelsea's first-choice shot-stopper Mendy has been handed a plus two rating in his overall card.
Emiliano Martinez, Koen Casteels, Yassine Bounou, and Samir Handanovic round out the top 20 list, and are all rated 84. Casteels and Handanovic have both dropped two ratings, while Bounou has been rewarded with a rating boost of two.
The top 20 goalkeepers in FIFA 23
| Player | Team | FIFA 23 Rating |
| --- | --- | --- |
| Thibaut Courtois | Real Madrid | 90 |
| Manuel Neuer | Bayern Munich | 90 |
| Alisson | Liverpool | 89 |
| Ederson | Manchester City | 89 |
| Jan Oblak | Atletico Madrid | 89 |
| Gianluigi Donnarumma | Paris Saint-Germain | 88 |
| Marc-Andre ter Stegen | Barcelona | 88 |
| Keylor Navas | Paris Saint-Germain | 88 |
| Mike Maignan | AC Milan | 87 |
| Hugo Lloris | Tottenham | 87 |
| David de Gea | Manchester United | 87 |
| Edouard Mendy | Chelsea | 86 |
| Kevin Trapp | Eintracht Frankfurt | 86 |
| Wojciech Szczesny | Juventus | 86 |
| Yann Sommer | Borussia Monchengladbach | 85 |
| Peter Gulacsi | RB Leipzig | 85 |
| Emiliano Martinez | Aston Villa | 84 |
| Koen Casteels | Wolfsburg | 84 |
| Yassine Bounou | Sevilla | 84 |
| Samir Handanovic | Inter Milan | 84 |