PSG star reveals Kylian Mbappe's reason for rejecting Real Madrid transfer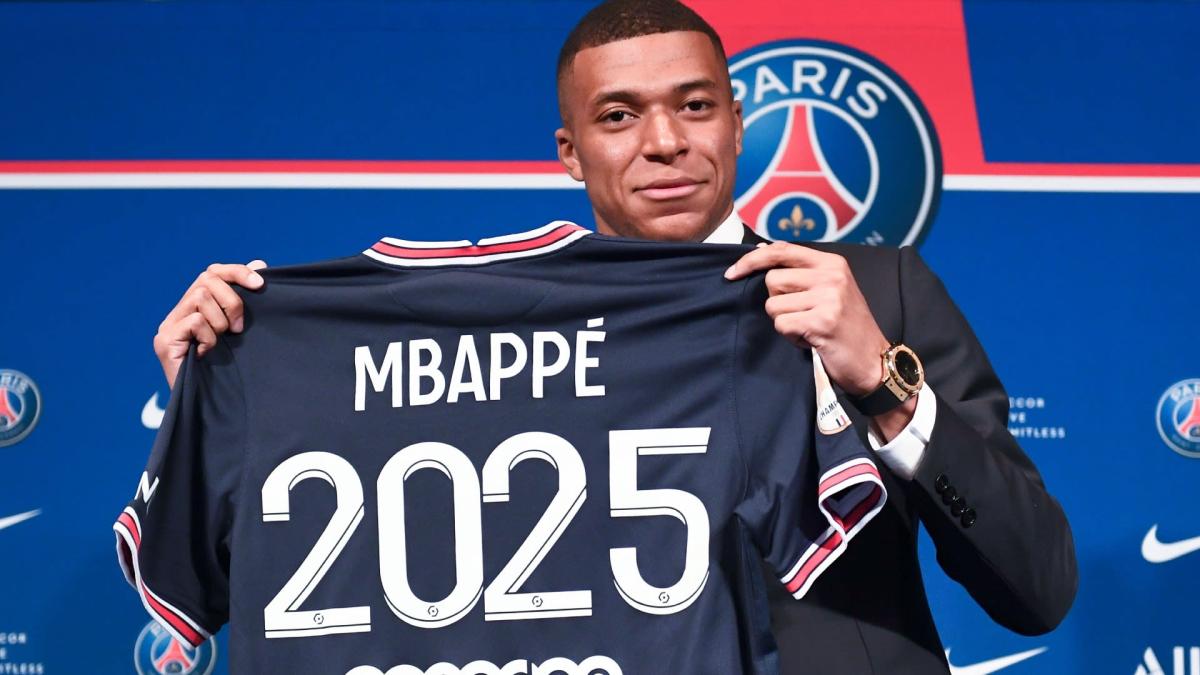 Ander Herrera has revealed the reason behind Kylian Mbappe's decision to stay at Paris Saint-Germain.
Mbappe's contract at PSG was set to expire at the end of the season, but he recently signed signed a new two-year deal to keep him at the club until 2024.
The Frenchman's parents and representatives spoke at length with Real Madrid, who were desperate to make him the next Galactico, but he eventually decided to extend his stay in the French capital.
"At Real Madrid, he would have become one of the best players in their history, with all the security that comes with playing there", Herrera told Diario AS.
"But, with PSG, he can become the best player in the club's history, and make history in his home city.
"It's similar to Ansu Fati at Barcelona. Barcelona is his life and it's the same for Kylian."
Should Mbappe have left PSG?
Maybe Mbappe is just happy in Paris, where he was born and raised, where his family is and where he calls home. There's much to be said for that - being happy.
But it's just massively saddening that a generational talent isn't going to be tested during the peak years of his career.
That he isn't able to strive for greatness at a truly challenging level - and this isn't to disparage Ligue 1, but the chips are stacked so far in his favour that it ceases to be difficult - is a loss for football in general, not just Real Madrid.
Mbappe is 23 and it could be argued that even at the end of this three-year deal, he'll still have plenty of time to cement his legacy somewhere else.
🤝 The NBA and Zebra Valley – the newly-created production company of FIFA World Cup winner, France National Team member and Paris-Saint Germain forward Kylian Mbappé (@KMbappe) – today announced a multiyear content creation partnership that will engage fans around the world 🤝 pic.twitter.com/nWqFkWCOgD

— NBA (@NBA) June 24, 2022
But the manner in which he plays - all-action, pace, speed, agility - suggest that he won't be able to play like this forever, no matter how much he looks after himself.
Even at 23, there are already plenty of miles on the clock, making his debut at 16 and has made just under 300 career appearances. Mbappe at 26 might not be able to do what he can at this moment in time.
And let's face it, you can mention Erling Haaland, or Mo Salah, or Kevin De Bruyne, but everyone knows that no-one is like Mbappe. No other player in the game raises pulses and exhilarates audiences quite like him.
He is an absolutely unique, unstoppable creation and it is only fit and right that he showcases this against the best of the best. Instead we'll get YouTube highlights of his latest hat-trick away at Toulouse; impressive, but, inherently caveated.