Barcelona risk relegation as referee scandal erupts in Spain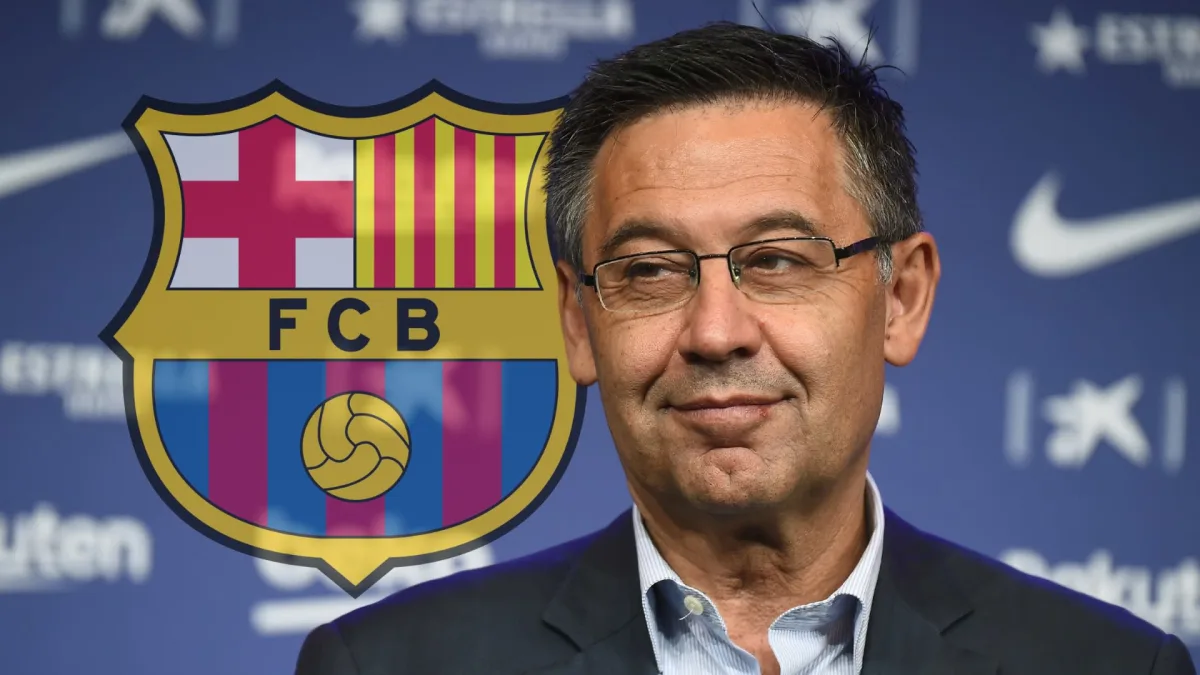 Barcelona risk being relegated from La Liga after they were accused of paying the former Vice President of the Technical Committee of Referees in order to ensure "everything was neutral".
What are Barcelona accused of doing?
It was reported by Diario AS and SER Catalunya that, under the presidency of Josep Maria Bartomeu, Barcelona paid former Vice President of the Technical Committee of Referees, Enriquez Negreira, €1.392 million over a period of three years.
Three annual payments in 2016, 2017 and 2018 are being investigated by the Justice Department in a corruption case which implicates Negreira, who held his position at the Royal Spanish Football Federation from 1994 to 2018.
It is alleged that Barcelona made the payments to a company he owned named DASNIL 95 and that he was paid to ensure "everything was neutral".
The official role of the Technical Committee in Spain is to assign referees, assess referee performance and to guide refereeing practice.
Negreira and his son have testified before the Prosecutor's Office, both denying that Barcelona ever received any preferential treatment from referees.
🚨 Barcelona allegedly paid the former vice-president of the Referees Commission, José Maria Enriquez, €1.4 million between 2016 and 2018. 🥶💰

(Source: @diarioas) pic.twitter.com/x8jCot4xOv

— Transfer News Live (@DeadlineDayLive) February 15, 2023
Negreira claims that the money he received from Barcelona was for advisory work to help Blaugrana players understand how to behave with different referees.
According to Forbes, Negreora has not been able to produce any documents proving he provided these services.
Barcelona statement on referee scandal
Barcelona have released a statement denying any wrongdoing.
They have admitted that they hired an "external technical consultant" but have denied doing anything illegal.
The statement read:
"Given the information broadcast today on the SER Catalunya program Què t'hi jugues, FC Barcelona, ​​aware of the fact that the Prosecutor's Office is investigating in relation to payments made to external companies, wants to make it clear:
"1. That FC Barcelona hired the services of an external technical consultant in the past, who supplied, in video format, technical reports referring to lower-category players in Spain for the Club's technical secretariat.
"2. Additionally, the relationship with the external provider itself was extended with technical reports related to professional referees in order to complement the information required by the coaching staff of the first team and the subsidiary, a common practice in professional football clubs.
"3. Currently, this type of outsourced services falls to a professional assigned to the Soccer Area.
"4. FC Barcelona regrets that this information appears precisely at the best sporting moment of this season.
"5. FC Barcelona will take legal action against anyone who spoils the Club's image with possible insinuations against the entity's reputation that may arise as a result of this information.
🚨 JUST IN: Bartomeu has explained to SER that "the disbursements date back to before 2003", the 1st term of Joan Laporta. Thus, the payments to the vice president of referees were maintained until 2018, not only from 2015 to 2018 but 2003-2018. @Sergivalentin_ #rmlive

— Los Blancos Live (@TheBlancosLive) February 15, 2023
Will Barcelona be relegated if found guilty?
It is too early to say just how serious the punishment will be but Forbes reports that, if found guilty of wrongdoing, Barcelona risk a heavy points penalty or even relegation.
It is also noted that there may be a political will from La Liga president Javier Tebas to make an example of Barcelona due to the ongoing friction he has with the club over their support for the European Super League.