Real Madrid's 10 biggest transfer sale mistakes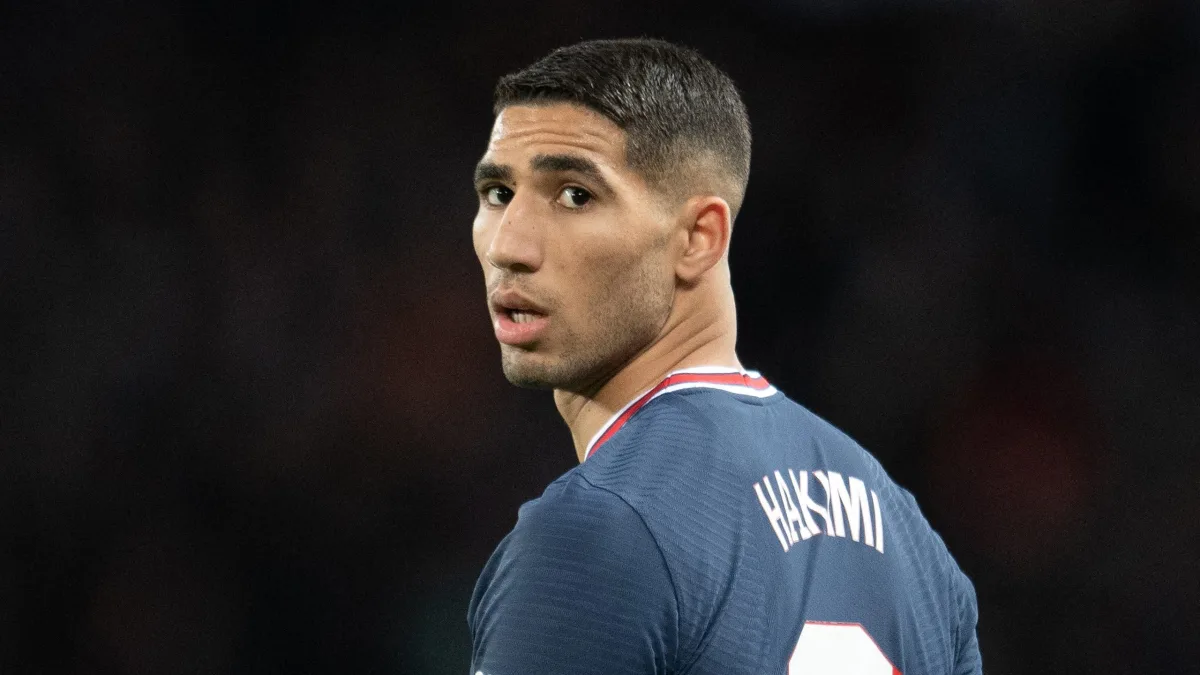 Real Madrid have established themselves as one of the greatest clubs in footballing history, having won a record 14th Champions League title in the summer of 2022.
Los Blancos have built a reputation for being a club with lavish tastes in the transfer market. They buy big, established stars, but when things don't work out quickly, the pressure can quickly mount.
Such is the demand for success at the Bernabeu, even brief wavers in form can led to players being questioned, and this environment has meant that Real Madrid have made sales that they have come to forget.
Here we look at 10 such deals that Madrid might like to have back, having got these transfers totally wrong.
Samuel Eto'o (to Mallorca, 2000)
Samuel Eto'o joined Real Madrid's youth academy in 1997 but was eventually unable to play for the B side due to their relegation down to the Third Division.
He would go out on loan to Leganes and then to Mallorca, and it was clear that the club did not see a future for the Cameroon legend as he was allowed to leave for the islanders on a permanent basis for just €4.8m.
Los Blancos could not have known just HOW good Eto'o would become - one of the most potent No.9s in Europe - but they still should have recognised his talents.
To make matters worse, he would eventually join arch-rivals Barcelona, becoming a vital catalyst for the Blaugrana emerging as a major European force again.
Claude Makelele (to Chelsea, 2003)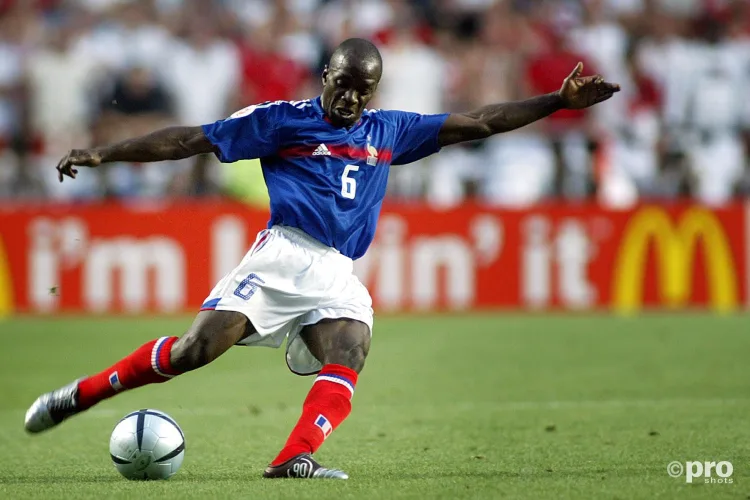 One of the sourest exits on our list is that of Claude Makelele in 2003. The defensive midfielder was one of the most underrated players in Europe during his time in the Spanish capital, with the spotlight often shone on his Galactico team-mates like Zinedine Zidane and Ronaldo.
This underappreciation was reflected in his contract as he was on a fraction of the wages those stars earned. He would ask for a new deal with improved terms in the summer of 2003 only to be shot down by Florentino Perez, who insisted that Makelele would not be missed.
Madrid subsequently became dreadfully imbalanced in midfield, while Makelele joined the revolution at Chelsea and eventually had a role named after him because of his influence in a defensive midfield position.
Fernando Morientes (to Monaco, 2003)
Fernando Morientes was always in the shadow of the legendary figure of Raul during his time at Madrid, but that doesn't mean he wasn't a good performer.
A spat with Vicente del Bosque led to a loan move to Monaco in the summer of 2003, and it proved to be a damaging and embarrassing mistake.
In the 2003/2004 Champions League knockout stages, Real Madrid met the Ligue 1 side. Morientes scored in both legs for Monaco to eliminate his parent club from the competition.
He returned that summer but there was no way he would be integrated back into the squad, which is what led to a permanent transfer to Liverpool. An overall record of 100 goals in 272 games is not to be sniffed at.
Juan Mata (to Valencia, 2007)
Real Madrid have a history of letting talented youngsters leave early on in their careers only for them to go on to become stars.
Juan Mata is another great example of that. He spent four years working his way up the Real Madrid youth system from 2003 to 2007.
But Madrid then allowed him to leave on a free transfer to Valencia in 2007. The attacking midfielder almost immediately became a key player and made his Spain debut just over a year later. He went on to have a successful career in England with Chelsea and Man Utd, who paid hefty fees for him.
Arjen Robben (to Bayern, 2009)
Arjen Robben was a good performer for Real Madrid and had developed into a key player for Los Blancos before free-spending president Florentino Perez returned to the club in 2009. Perez oversaw a transfer spree the likes of which football had never seen, with Cristiano Ronaldo, Kaka and Karim Benzema among the attacking recruits.
Money had to be raised to pay for a portion of that outlay, and Robben found himself pushed out of the door at Santiago Bernabeu, despite expressing a desire to stay.
The Dutchman would go on to become one of the greatest wingers of the past 20 years while at Bayern Munich, winning everything in Germany and Europe. Even when he cut inside on that cultured left foot, as he did every time, defenders simply couldn't stop him.
Wesley Sneijder (to Inter, 2009)
Like Robben, Sneijder was sold on in the summer of 2009 to fund part of Real Madrid's splurge on new talent. The departure of Sneijder hurt more than Robben, though, as the former would go on to win the Champions League with Inter, playing a starring role as the Italian giants won the treble under Jose Mourinho. Indeed, many feel he was robbed of the 2010 Ballon d'Or, which was won by Lionel Messi.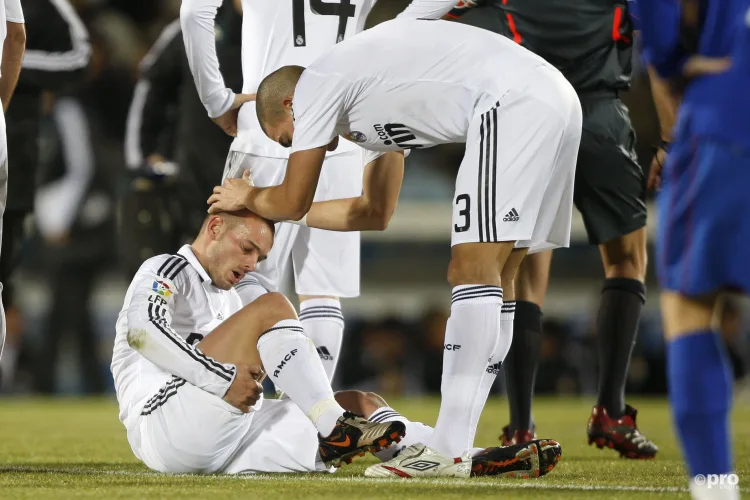 Sneijder's fitness issues would eventually catch up with him which meant it was probably the right idea for Real Madrid to move him along in 2009. But, who performed better that year out of him and big-money signing Kaka? Sneijder, of course.
Angel Di Maria (to Man Utd, 2014)
Angel Di Maria played a pivotal role as Real Madrid won their long-awaited La Decima in the 2013-14 season.
He was the man of the match in their dramatic 4-1 Champions League final win over Atletico Madrid and enjoyed a stunning season after coach Carlo Ancelotti converted him from a winger into an attacking central midfielder.
It can be argued that Madrid have never replaced Di Maria's intensity and attacking enterprise from central midfield since, despite the presence of fellow legends like Luka Modric and Toni Kroos.
Di Maria was sold to Man Utd for €60m after failing to agree on a new contract. He flopped at Old Trafford but then proved his worth again at PSG. The Argentine is now with Juventus.
Keylor Navas (to PSG, 2019)
Has there ever been a more disrespected goalkeeper in European football than Keylor Navas? Having performed admirably for two years at PSG, the French club decided to sign Gianluigi Donnarumma in the summer of 2021.
He had faced similar treatment at Real Madrid in the summer of 2018 when, after playing a crucial role in Real Madrid winning three Champions League titles in a row, the Blancos purchased Thibaut Courtois from Chelsea. A year later, Navas was gone.
Courtois has improved after a poor start to life at the Bernabeu but there was no need to fix something that clearly wasn't broken with Navas.
Theo Hernandez (to AC Milan, 2019)
Real Madrid could have had the best two full-backs in world football for the best part of the next decade had they decided not to sell not only Achraf Hakimi, but Theo Hernandez too.
The French left-back may not be the best in the world yet in his position but he retains the potential. He has been unplayable at times at Milan with his buccaneering runs from deep.
Paolo Maldini convinced Theo to join Milan for a fee of just €20m in 2019. Within a year, his value had already tripled.
Achraf Hakimi (to Inter Milan, 2020)
Within a year of Real Madrid selling Achraf Hakimi to Inter in the summer of 2020, he had established himself as the best right back in the world.
That tells you everything you need to know about what a terrible decision it was by Madrid to sell the Moroccan. During two years on loan at Borussia Dortmund between 2018 and 2020, Hakimi had produced a string of electric displays down the right flank in unison with Jadon Sancho.
But Madrid couldn't convince Hakimi that he had a bright future at the club given the presence of Spain international Dani Carvajal. To make matters worse, they received only €40 million for him from Inter.