Luis Suarez slams Coutinho 'FAKE NEWS'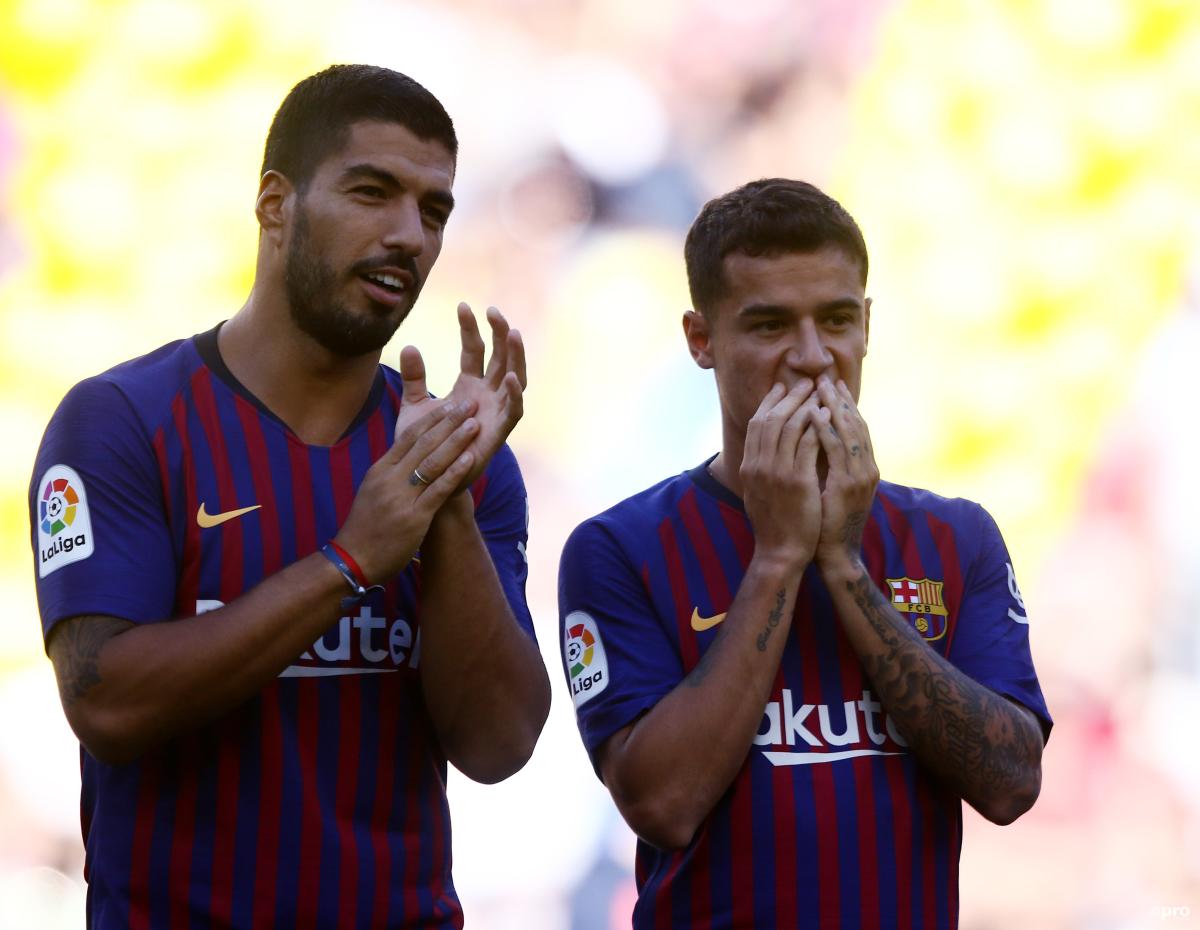 Former Barcelona striker Luis Suarez has issued an angry statement condemning a report that claimed he lobbied the Blaugrana to sign Philippe Coutinho.
Barca signed Coutinho from Liverpool in 2018 for a club record €145 million, although he has gone on to become one of the biggest flops in football history.
A report from Sport claimed that it was Suarez who convinced Barcelona president Josep Maria Bartomeu to sign Coutinho.
https://www.footballtransfers.com/en/transfer-news/it-serie-a/2021/04/football-50-biggest-transfers-of-all-time
Suarez is said to have called Bartomeu in November 2017 and invited him over to his house to show him videos of Coutinho playing for Liverpool.
The current Atletico Madrid striker then urged Bartomeu to buy him, which is what happened a couple of months later.
But Suarez has issued a powerful statement condemning what he calls 'fake news.
What did Suarez say about Coutinho?
"Hello everyone, I wanted to DENY this FAKE news," Suarez wrote.
"That 'supposed CALL' never existed, nor did that man go to my house to see any VIDEO, nor was there a call from anything.
Former Barça striker Luis Suárez denies a report in SPORT today that claimed he called former Barça President Bartomeu to show him a video of Philippe Coutinho's skills and goals in November 2017 to convince the President to sign the Brazilian. [ig story: luissuarez9] pic.twitter.com/oTTjgma70G

— barcacentre (@barcacentre) May 11, 2022
"What if it is clear that when asking about a PARTNER that I had, OBVIOUSLY I am going to speak well of him accordingly.
"There is always a lot of news and you have to be oblivious to it, but in this case I CANNOT let go to DENY IT! One thing is to inform and it is ACCEPTED, but LYING? NO, NOT THAT! #noment #fake news #respect."
Coutinho's move turned out to be a disaster as he failed to make an impact on the team, regularly taking up the same positions as Lionel Messi before the Argentine left the club.
Coutinho came back to Barca after a mixed loan spell at Bayern Munich in 2019-20, and things failed to get any better upon his return.
In January of 2022, he was allowed to leave on loan to Aston Villa, with Barca still paying a significant portion of his wages.
Aston Villa are now expected to make the transfer permanent this summer for €20m.