Xavi explains why Barca star Gavi plays with his laces undone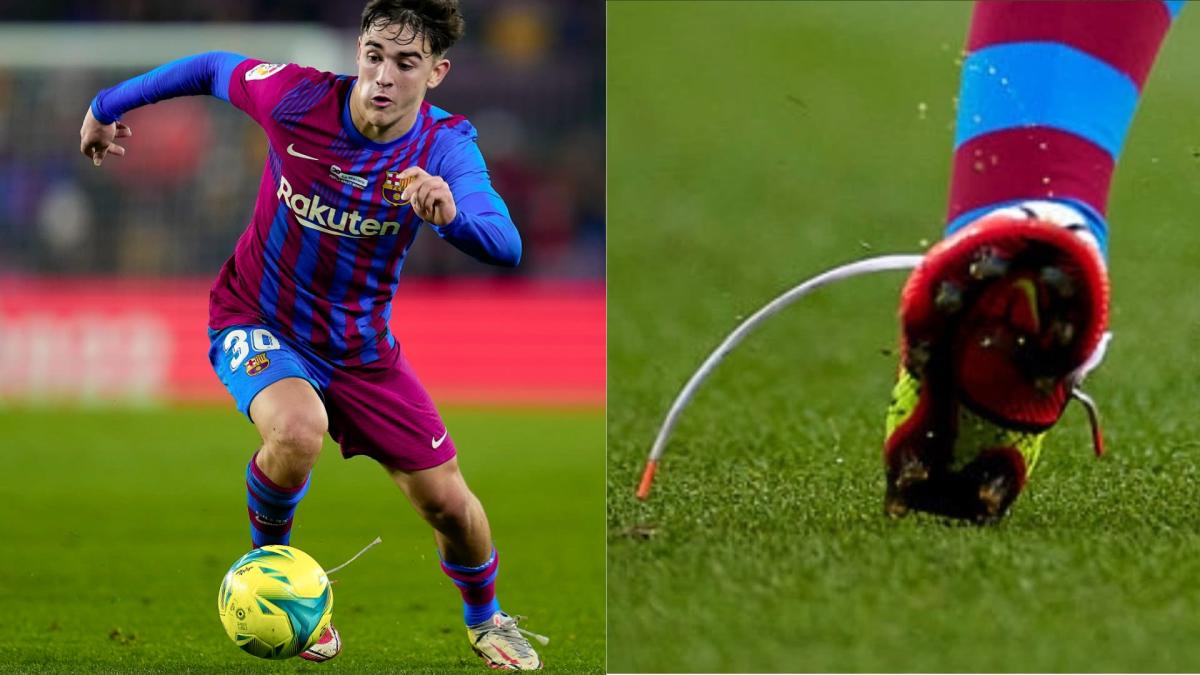 Gavi has caught the eye since breaking into the Barcelona first team earlier this season, but during Tuesday's encounter in the Primera Division against Sevilla, he found himself in the spotlight for a rather unusual reason.
During the match, it was noted that he was playing with his bootlaces untied – and that he made no effort to correct the issue.
In a game that was full of talking points – not least Jules Kounde's incredible red card, which can be viewed here – the subject of Gavi's laces became an interesting sub-plot.
It did not prevent him playing a leading role as Barcelona secured a precious 1-1 draw at a difficult venue as they aim to work their way back into the Champions League race.
Gavi had drawn comparisons with Lionel Messi for the manner in which he opened his goalscoring account for Barcelona a matter of days earlier against Elche but on this occasion it was Diego Maradona that he was likened too.
As Italian paper Il Mattino explained, Maradona "always trained with his laces undone. He just felt more comfortable that way, he felt the ball better. He'd only tie them up just before kick off."
Of course, the great sometimes took to the field with his laces untouched.
Gavi, meanwhile, has a rather different reason for not doing his laces up, as Xavi explained in the post-match press conference.
"Gavi has been playing with his laces untied since he was very young, it's because he doesn't know how to tie them well. He doesn't care and he plays like that," the head coach said.
Remarkably, this is not the first time this issue has come up.
Team-mate Nico Gonzalez has already taken to his Instagram stories instructing Gavi to tie his laces properly.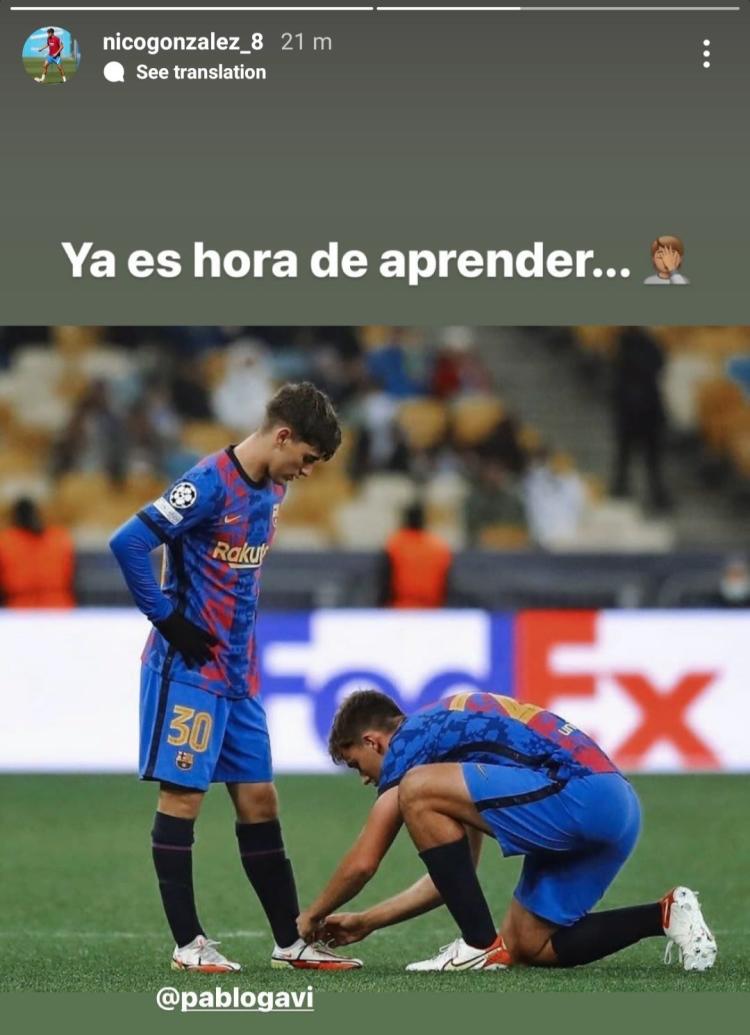 Gavi's future
On a more serious note, Gavi's future at Barcelona is not secured. The Catalans want to tie him to a new contract, with his present deal expiring in 2023 and boasting a €50 million release clause that could allow a rival club to swoop in to poach the 17-year-old.
While Paris Saint-Germain have been linked with such a move, the indications are that Gavi wants to remain at Barcelona and to sign a new deal. The hiccup, the Spanish press reports, is that he will be due a €2 million bonus if he does – a significant sum for the cash-strapped Catalans.