Why Messi deserved record seventh Ballon d'Or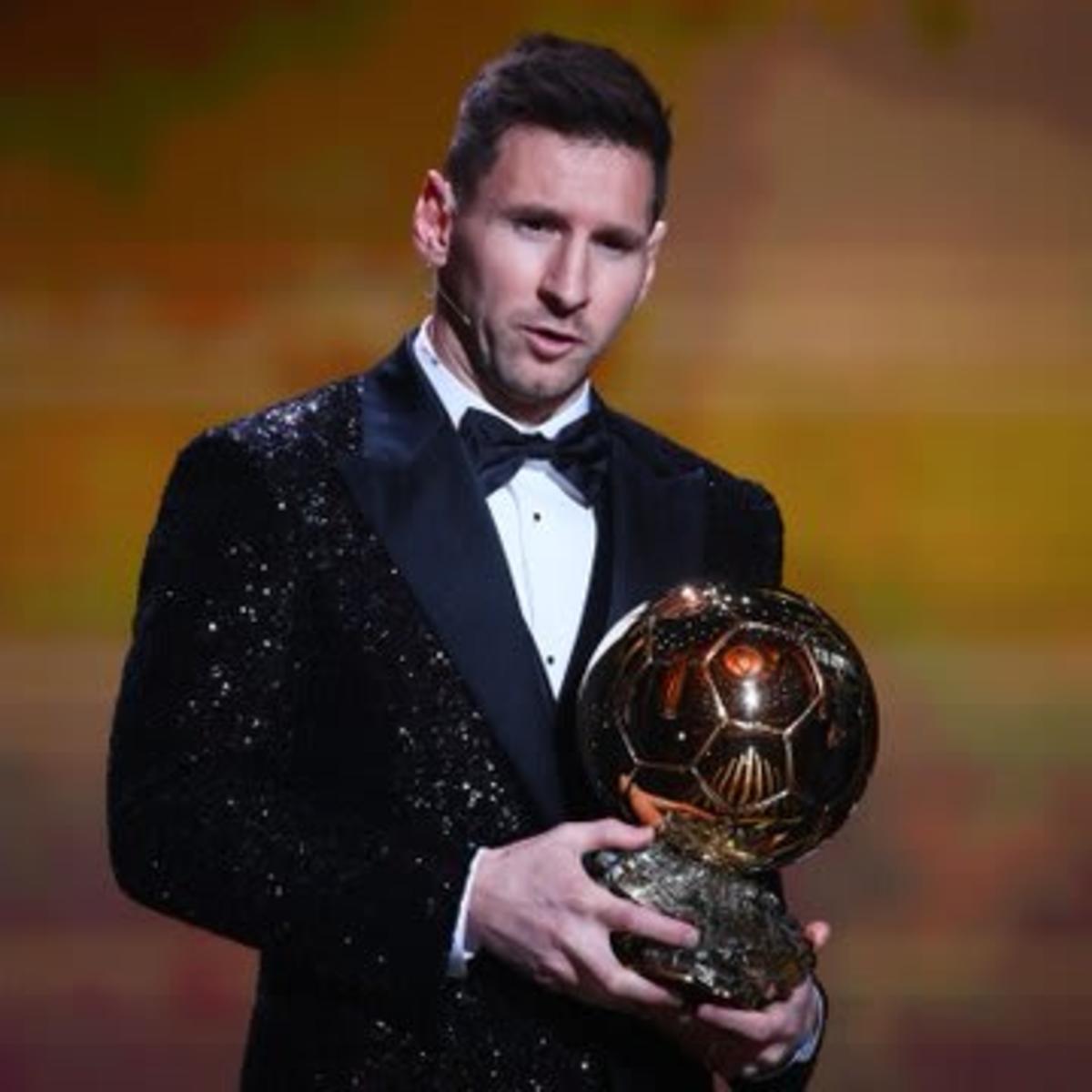 Lionel Messi has won the Ballon d'Or a record seven times, having collected the prestigious Golden Ball in 2009, 2010, 2011, 2012, 2015, 2019 and now in 2021.
At the 2021 Ballon d'Or ceremony in Paris, Messi beat stiff competition from Robert Lewandowski to win the coveted individual award.
The Argentine's status as one of the greatest players in history has already been long established.
At the moment, he is currently plying his trade at Paris Saint-Germain after completing an emotional exit from Barcelona, with the Catalan side unable to keep Messi after being ordered by La Liga to drastically reduce their wage bill.
Messi has not hit the ground running in Paris to match his usual heights and is taking time to adjust to a new league, and doubters would point to this dip in form as a reason why he should not have been awarded the Ballon d'Or.
He did manage to record a hat-trick of assists in his most recent Ligue 1 match, but his goalscoring remains a slight concern.
As we know, the award is given to the player who has performed the best in the calendar year, as that is when the nominations are announced each season.
In one of his past Ballon d'Or victories, Messi won the award after scoring over 90 goals in a calendar year, and although he is nowhere near those heights this time around, his achievements still cannot be overlooked.
Messi's first international trophy
Whenever the tired argument arose as to who the better player was between Messi and Cristiano Ronaldo, fans of the latter would say that Ronaldo is better as he has won an international trophy, having claimed Euro 2016 with Portugal.
Now, however, Messi and Ronaldo are equal on that front as in the summer of 2021 Messi did indeed claim his first major trophy victory with Argentina.
Not only that, but he was named Player of the Tournament and was involved in nine out of the 12 goals scored by Argentine, scoring four himself and recording five assists.
Ballon d'Or victories have long been impacted by performances at international tournaments.
Why then, should Messi's tournament-winning performances be left unrecognised just because it is not the World Cup or the European Championship?
Messi at Barcelona
The state of Barcelona at the moment should highlight just how important Messi has been for the Blaugrana, particularly in recent years.
The performances of the Argentine papered over many cracks in the 2020/21 season as Barcelona won the Copa del Rey and still managed to qualify for the Champions League.
In that campaign, Messi recorded 50 goal contributions in just 45 starts in all competitions.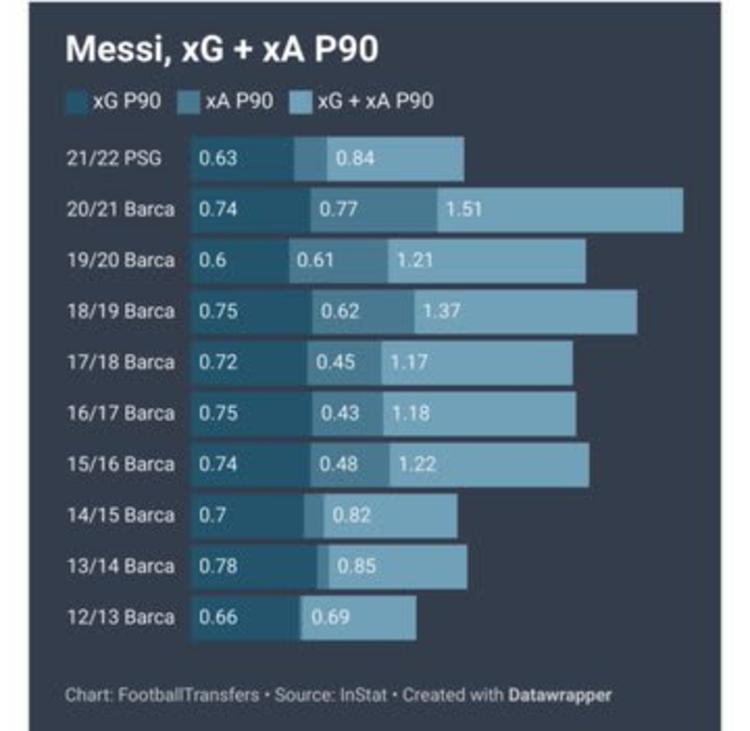 He scored 38 himself, with 30 coming in the league, and assisted a further 12.
His xG + xA for the season were also the highest they have been in years.
Now that Messi has left Barcelona, they have changed coaches as early as November because they have been performing so poorly, with legendary former midfielder Xavi being brought back to replace Koeman.
The absence of Messi's goalscoring and creativity for others has been keenly felt.
Messi wins the Ballon d'Or
Following his victory, Messi said:
"It's incredible to be here tonight. I didn't know how long I'd be able to stay at this level. I was thinking about the day when this would all be behind me.
"I want to keep fighting, with my new club.
"I'd like to thank all my team-mates from Barcelona, and everyone from the Argentine national team.
"It was a dream, after fighting for so many years, to win with Argentina, the Copa America.
"It was wonderful, an amazing experience. To all my team-mates from Argentine, and to everybody in Barcelona and now in Paris. My wife, my kids.
"I'd like to mention Robert, it's a real honour to fight with him. I think you deserved to win the award last year."
Who was been nominated for the Ballon d'Or?
| | |
| --- | --- |
| Player | Club |
| Cesar Azpilicueta | Chelsea |
| Nicolo Barella | Inter |
| Karim Benzema | Real Madrid |
| Leonardo Bonucci | Juventus |
| Kevin De Bruyne | Man City |
| Giorgio Chiellini | Juventus |
| Cristiano Ronaldo | Man Utd |
| Ruben Dias | Man City |
| Gianluigi Donnarumma | PSG |
| Bruno Fernandes | Man Utd |
| Phil Foden | Man City |
| Erling Haaland | Dortmund |
| Jorginho | Chelsea |
| Harry Kane | Tottenham |
| N'Golo Kante | Chelsea |
| Simon Kjaer | Milan |
| Robert Lewandowski | Bayern |
| Romelu Lukaku | Chelsea |
| Riyad Mahrez | Man City |
| Lautaro Martinez | Inter |
| Kylian Mbappe | PSG |
| Lionel Messi | PSG |
| Luka Modric | Real Madrid |
| Gerard Moreno | Villarreal |
| Mason Mount | Chelsea |
| Neymar | PSG |
| Pedri | Barcelona |
| Mohamed Salah | Liverpool |
| Raheem Sterling | Man City |
| Luis Suarez | Atletico Madrid |