Pedri: The generational wonderkid leading Spain and Barcelona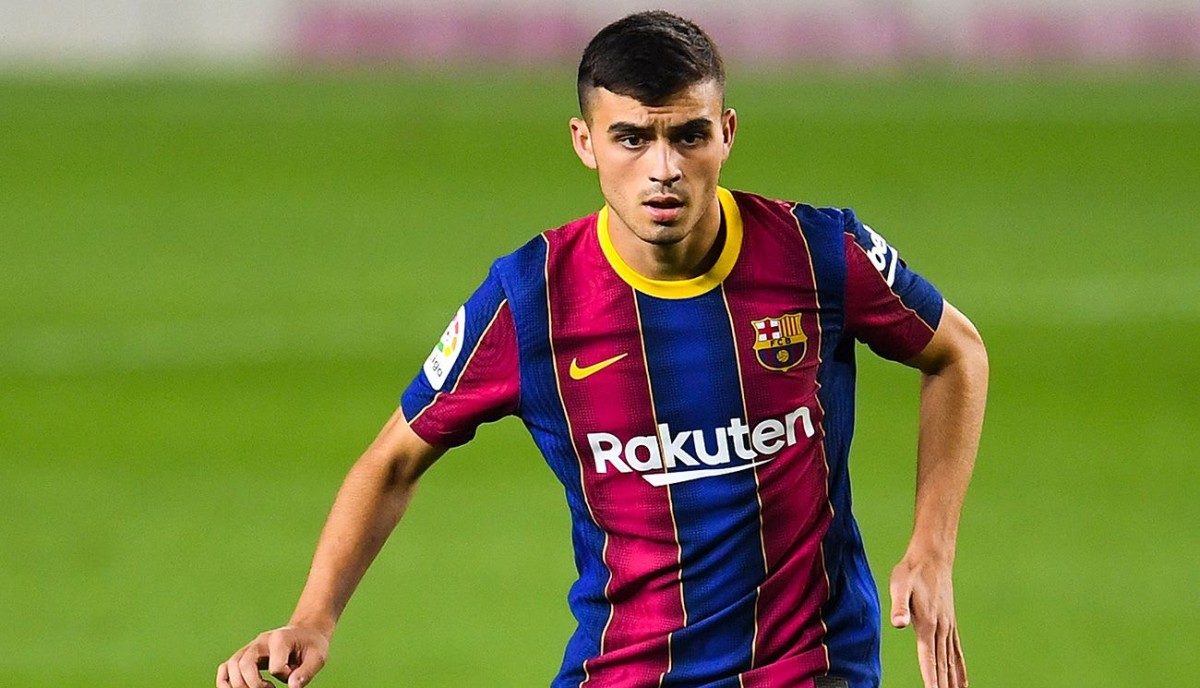 During Euro 2020 we've heard from various coaches about the concept of being 'ready'. Is Jadon Sancho 'ready'? Jamal Musiala, Ryan Gravenberch? A player is, in some cases, as ready as their coach believes them to be, and in the case of Spain prodigy Pedri, there was never any doubt.
Former Real Betis and West Brom coach Pepe Mel can be credited as the first professional coach who saw his obvious talent, awarding him a four-year contract at Las Palmas at the age of 16.
Trending
For him to be the national team's best player at Euro 2020 just two years later should never simply be accepted as something that happens. It doesn't. Pedris don't appear on the landscape all that often, and when they do, they come 'ready'.
For Barcelona to pick him up for an initial fee of €6m (including add-ons it could be triple that) feels like a hedged bet from their perspective, but he had enthralled arriving coach Ronald Koeman after just a single training session.
Soon after, when asked if Pedri reminded him of Xavi or Andres Iniesta, he said simply: "Yes, but where were Xavi and Iniesta at his age?"
Fast-tracked for Barcelona and Spain
Pedri made 28 La Liga starts in 2020/21, including nine substitute appearances. A level of involvement that not even Pedri's biggest admirers could have predicted prior to this season. No starting midfielder made more passes into the final third (29.7) for Barcelona than him, highlighting his most obvious skill - making the difficult forward passes that others may avoid, or not think to play at all. This is a particular stat that he has taken into the Spanish side, indeed no player has played more in Euro 2020 (114), in his role as an ever-present through Spain's four tournament matches.
And the languid style in which he plays - drifting around, almost invisible to the opposition at times, but effective on the ball like no other and with an extreme level of tactical intelligence - has come at precisely the right time for club and country.
Pedri at the correct end for Spain, evoking the spirit of Xavi and not Peter Enkleman#ESP #CRO #EURO2020 pic.twitter.com/hUNvd3geQa

— FourFourTwo (@FourFourTwo) June 28, 2021
Because both Barcelona and indeed Spain have been spoiled for ball progressors in recent years; the aforementioned Xavi and Iniesta, Cesc Fabregas, David Silva, Juan Mata, you get the picture. But both teams were distinctly lacking one, which partly explains Pedri's unfeasible rise.
He gives these teams something they need - a difficult asset to acquire, it's true - and it just so happens he's doing it to an astonishingly high standard at such a modest age. He shows a perceived maturity as a teenager, but crucially as a footballer, that is unique and that's what makes him an almost undroppable asset. You can't replace that combination of attributes anywhere in that Spain squad, and arguably anywhere else in the tournament.
Make no mistake, Pedri isn't emerging from nowhere and therefore immune from expectation. Koeman was told on his first day that the club had signed 'the next Michael Laudrup' and that he was the most exciting talent in all of Spain. But we've heard that before about so many players, in so many comparisons, and barely any justify the consideration. Pedri is already well on the way there.
Hopefully he will be lucky with the injuries because he will undoubtedly be one of the best players in the history of Spain.
- Alvaro Morata
Forward Alvaro Morata said something of his colleague you just don't hear very often, and he said it in such a matter of fact way that his conclusion feels inevitable rather than mere speculation. He said: "You see Pedri, he plays and seems to be 40 years old.
"There are people and players who need a long time to manage emotions, manage pressure and become strong in some things and there are others who take it as standard.
"You cannot buy that, you can improve over time. The personality and attitude you have... there are few who have it. Hopefully he will be lucky with the injuries because he will undoubtedly be one of the best players in the history of Spain."
Spain have had a few pretty good players over the years, in case you didn't know. And he's referring to a wafer-thin kid still at the first step of his journey. For such confidence in a team-mate you need to be reasonably sure you're not speaking out of turn, and Morata is sure.
Koeman, who was a coach joining a dysfunctional Barcelona under real pressure to achieve immediate results, was sure, sure enough to throw him in at 17 and keep him there. Luis Enrique has been sure enough to make him Spain's youngest ever player at a major tournament.
The only thing that could hold him back is, as Morata mentions, injury or perhaps more worryingly, burnout. The Spanish federation are keen for him to travel with the Olympic squad at the end of July, barely two weeks after the end of Euro 2020. The fact he's becoming so essential, so early, needs to be managed and probably better than it has been to date.
But when you're young, and gifted, energy is a by-product of your success. And the joy of watching Pedri being brilliant is something we're going to get used to over the next decade and beyond.