Xavi playing with fire as he admits he 'took a risk' on Dembele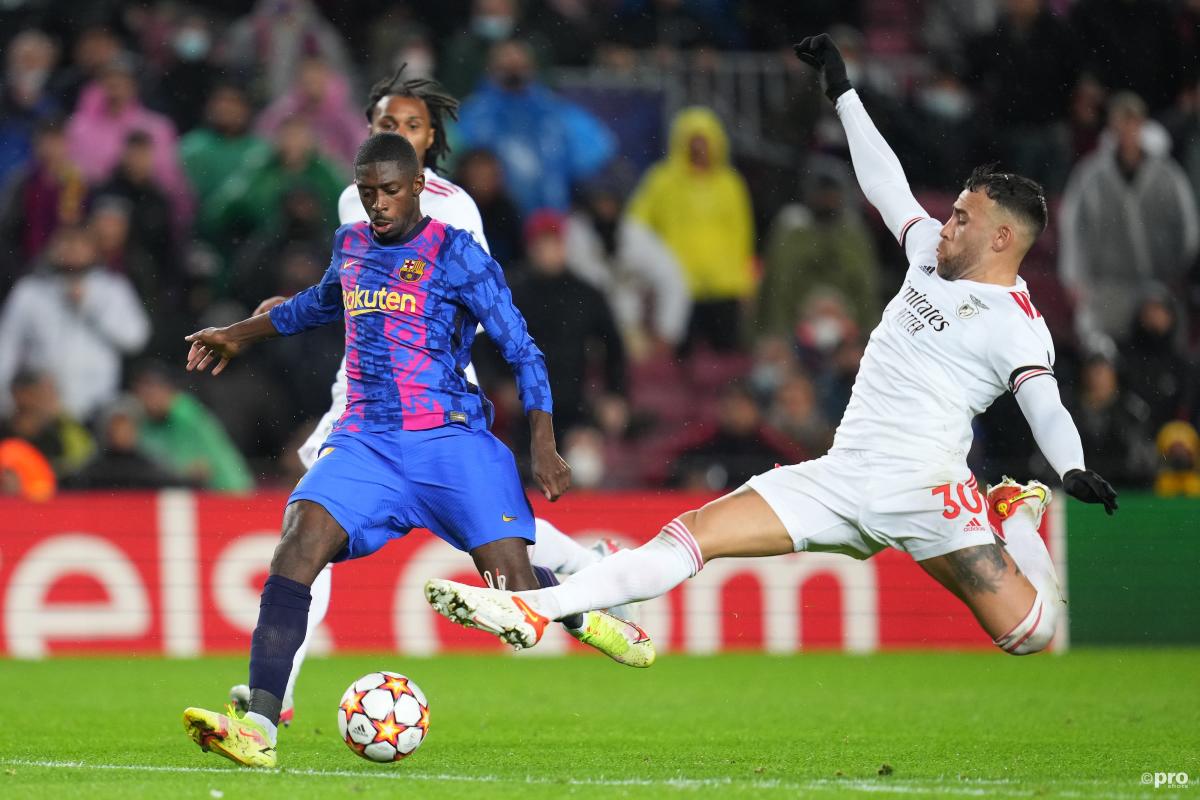 New Barcelona head coach Xavi has shown himself to be something of a gambler already in the dugout.
For Tuesday's crunch Champions League encounter against Benfica, he admits that he "took a risk" fielding Ousmane Dembele, Barca's talented but notoriously fragile winger.
It was a fixture that ended scoreless, which means that if Xavi leads his Barcelona troops to victory against Bayern Munich at the Allianz Arena in a fortnight, they will progress to the last 16. Anything short, however, and they must hope that Benfica fail to overcome Dynamo Kyiv at home.
Perhaps it was the pressure of the match that meant that Xavi felt his hand was forced, yet to field Dembele even for 25 minutes was playing with fire.
"Today, he took a risk because he was not 100%," Xavi admitted after the fixture. "There was a risk of a relapse."
Dembele, who was making just his second appearance of the season, is not someone noted for his robust physique. Since arriving at Barcelona in 2017, he has missed almost exactly half of the club's matches because of injury.
Meanwhile, Xavi is not a coach replete with offensive options. He freely admitted there was a very real risk that Dembele might have reinjured himself, potentially depriving Barca of his target for multiple weeks or even months.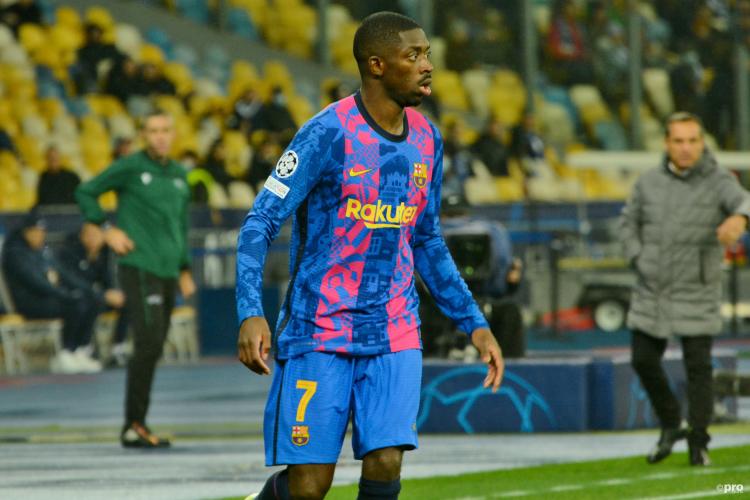 It is little surprise, though, that Dembele is eager to impress. With a contract that expires in the summer and an uncertain future, he is clearly doing everything to win his new coach over – even if it at the expense of his health.
Perhaps he was charmed by Xavi suggesting that he can become the greatest player in the world in his position, but he must remember that he cannot fulfil his potential from the physio room.
Xavi's gamble did not backfire on this occasion, but neither did it pay off. Barcelona were unable to find a breakthrough and indeed might have lost the match but for an astonishing miss from Haris Seferovic in stoppage time.
Dembele, meanwhile, is a commodity as fragile as he is talented, and if Barcelona are going to get the best out of him before his deal expires in the summer – and potentially beyond – he must be treated with more caution.