Why Barcelona's pursuit of Sterling relies on Dembele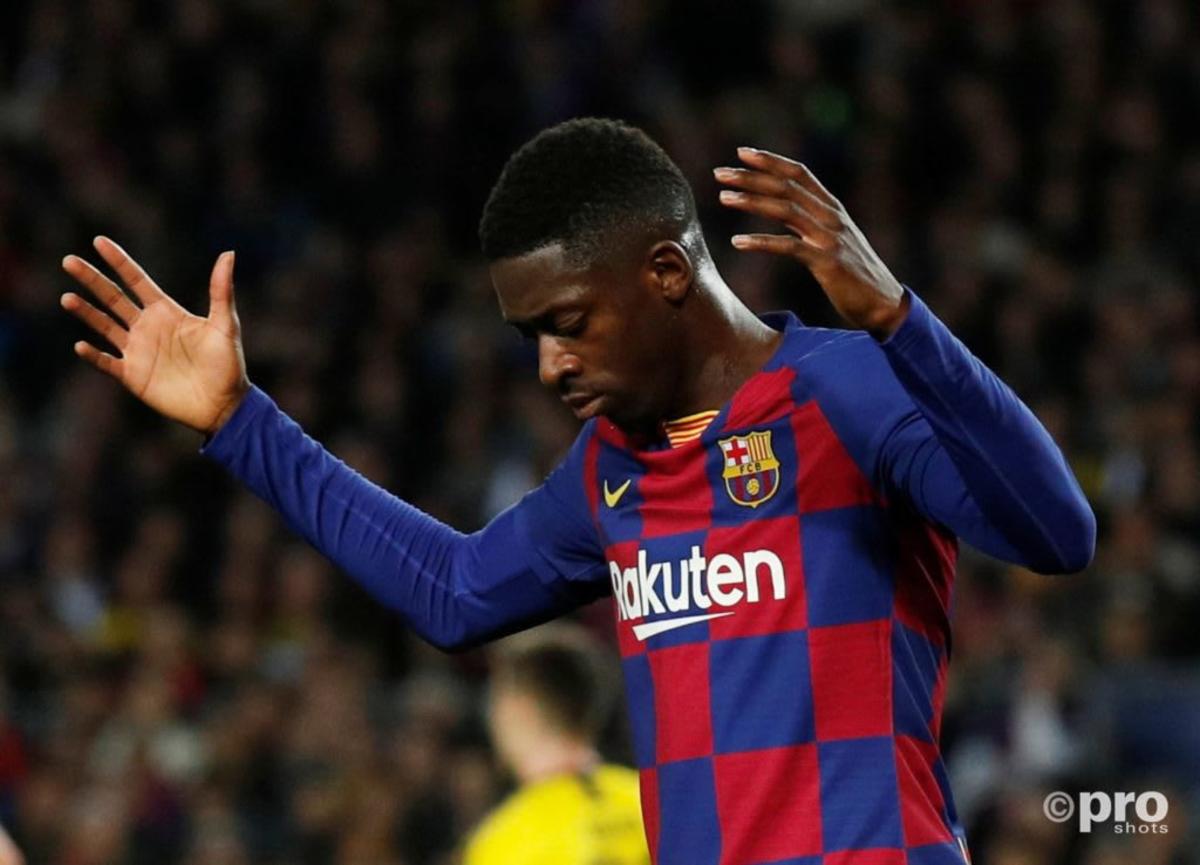 Despite their well-documented financial woes, Barcelona are still identifying transfer targets, and their pursuit of Raheem Sterling has been reported multiple times.
The Blaugrana are said to view Sterling as an ideal candidate to slot into their starting XI, even with the presence of Ansu Fati.
With Fati there, Sterling could well be deployed back on the right wing, as he did for Manchester City during their 2017/18 title winning season, if he does make the move to the Camp Nou.
The one thing that makes this move more likely than it would otherwise be, is Sterling's lack of action, at current, for Man City.
At the back-end of last season, he was dropped from Pep Guardiola's preferred XI, with Phil Foden and Riyad Mahrez deployed on the wings, and in the 2021/22 season so far, he's racked up just two league starts in City's opening seven.
Jack Grealish has slotted straight into the first-choice side, and given he cost £100 million, that's no great surprise.
Foden also excelled last time out against Liverpool, while Bernardo Silva, Gabriel Jesus, and Ferran Torres have all began the season on form.
That makes a spot for Sterling far harder than it used to be. Of course, he could well find himself back in favour soon, but competition for places means he won't start every week; he could do at Barcelona.
However, even if Barcelona want to move for Sterling, and the player wants to sign as well, there is currently one stumbling block in the way. His name? Ousmane Dembele.
Why does a move for Sterling hinge on Dembele?
It's fair to say that Dembele's €147m move from Borussia Dortmund to Barcelona hasn't been a success, with the Frenchman missing a total of 96 games, so far, through injury since joining the club.
However, he could play an important role in the future of the club. Still only 24, Dembele's contract at Barcelona expires in 2022, and according to Sport, the club have offered him a new deal that will run until 2025.
However, a response hasn't been heard, and Barcelona think: "He [Dembele] wants to wait to see how he returns [from injury]" before making a decision.
If the Frenchman decides not to renew then he simply won't play for Barcelona again, and they will try to offload him for a little money in January.
That's where Sterling comes in. If Dembele doesn't renew, then his wages will be cleared, leaving Barcelona able to sign Sterling as his replacement. Another slight twist is that the Blaugrana are keen to first loan Sterling, before purchasing him on a permanent deal next summer.