Who is Fabio Blanco? Frankfurt winger who could be set for Barcelona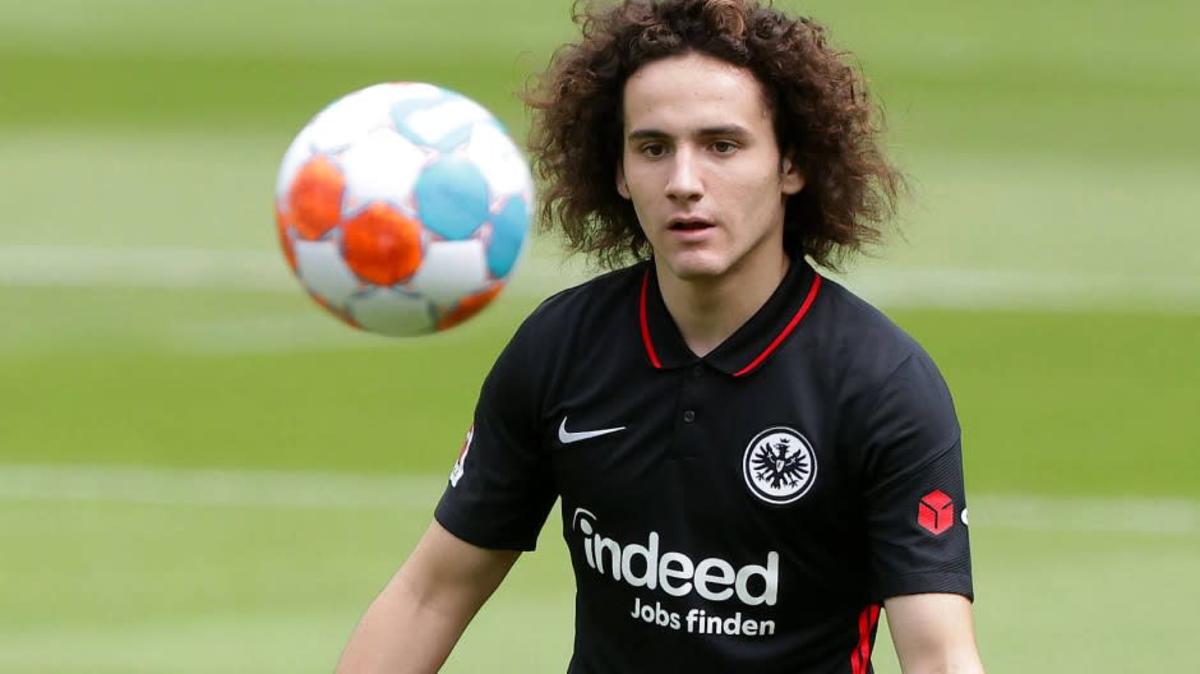 Barcelona are currently in a perilous financial situation and so are looking for bargain transfers, at the moment, whether that be loan deals or free agents.
One deal that could materalise as early as January is a move for Eintracht Frankfurt winger Fabio Blanco, who could be brought in on a loan deal with the option to buy.
The story of Blanco is a curious one as he started his career in Spain before making a brave move to Germany at a young age.
So, what kind of player is he?
What position does Blanco play in?
Blanco usually plays on the right wing, though he can also be deployed up front.
How good is Blanco?
Blanco is only 17 years old and so has limited experience at the top level, but the signs are indeed promising.
The young Spaniard started his youth career with Almeria before moving to Valencia's academy aged 15. From there, he moved through the ranks and featured for the U-19s in 2020/21 before making the switch to Frankfurt.
Blanco has been compared to Ferran Torres and that is accurate, both in terms of position and the way he plays.
Both players can play on the right and through the middle and like to drift out to the right wing.
Blanco has pace, power, but also a good command of the ball when moving at high speed which allows him to keep defenders guessing.
Due to his young age, though, he obviously has plenty of room for improvement in his game.
Ben Manga, Eintracht's director of football, hailed Blanco as "outstanding" after the youngster joined the club.
"Fabio Blanco was tempted by a few top European sides," he said.
"But, he had the good sense to decide to come to Frankfurt. His technical ability is outstanding. He'll have the chance to flourish here."
What clubs are interested in Blanco?
In the summer of 2021, Blanco signed a two-year deal with Frankfurt as a free agent.
Barcelona are hoping to take advantage of this short contract length to potentially tempt the youngster back to Spain.
Spanish outlet Sport report that the Blaugrana will attempt to take Blanco on loan in January with a view to a summer transfer for a nominal fee as he will then be in the last 12 months of his deal.
However, they will face competition from Real Madrid, who like Barca, attempted to sign Blanco when his Valencia contract expired this past summer.
Los Blancos have significantly more resources than Barca at the moment and that could play a part in any transfer tug-of-war.
When does Blanco's contract expire?
Blanco's contract expires in June of 2023.
How old is Blanco?
Blanco was born on 18 February 2004. He is 17.
What is Blanco's height?
Blanco is 179cm, or around 5ft 9in.
What is Blanco's weight?
Blanco is around 70 kilograms, or 11 stone.
What is Blanco's Instagram?
Blanco's Instagram has 12k followers as of October 2021.
Who is Blanco's girlfriend?
Blanco is not currently dating anyone publicly.