Liverpool target Neuhaus denies move to Bayern is agreed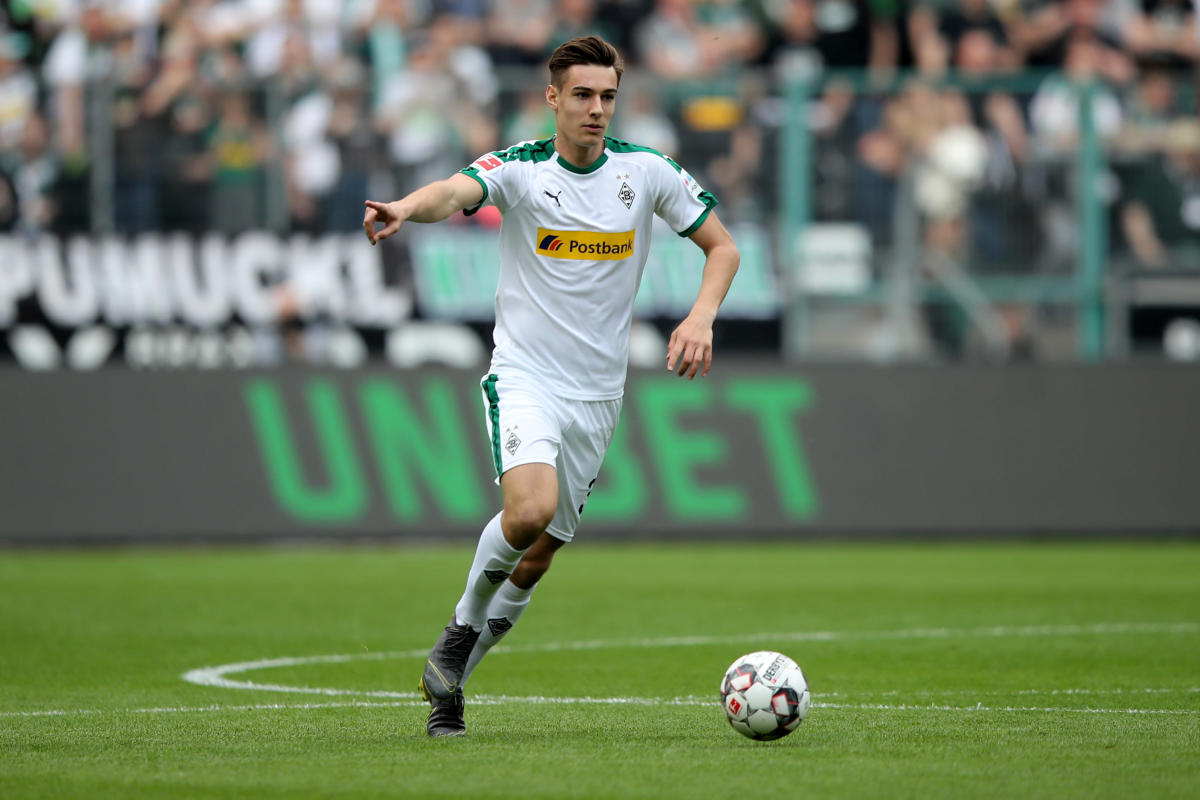 Borussia Monchengladbach's Florian Neuhaus has denied that a move to Bayern Munich is already agreed, offering hope to Liverpool of signing the midfielder.
Neuhaus has been linked with the Reds since February as a potential replacement for Georginio Wijnaldum, who is rumoured to be joining Barcelona on a free transfer.
READ MORE: Who is Florian Neuhaus? The Gladbach star wanted by Liverpool & Bayern Munich
However, reports in recent weeks have suggested that the 24-year-old has already accepted a deal with Bayern that would go through after the upcoming season. The Bundesliga champions are looking to strengthen their midfield options in attempts to regain the Champions League.
No deal for Neuhaus
Neuhaus dismissed talks of a sealed move to Bayern, insisting that he remains happy at Gladbach for the time being.
"I read that my move to FC Bayern in 2022 was already a done deal," Neuhaus told German outlet TZ. "I can clearly deny that here and now.
"I haven't signed a contract anywhere except with Borussia Mönchengladbach. I feel very much at home there at the moment."
That said, the German international did hint that a move to the Bavarian giants would be favourable, given he grew up in the area.
"Home is a very important point for me," he added. "I can well imagine living in Markt Kaufering again later. But I also found a piece of home in Dusseldorf [after spending the 2017/18 season on loan at Fortuna], where I met my girlfriend, and I feel very comfortable at Gladbach."
Euros could earn a move
Neuhaus will represent Germany at the European Championships, knowing that an impressive tournament could be the springboard for a €40million transfer (release clause) to one the continent's top clubs.
Playing time is far from a guarantee, though, with the squad filled with central midfield talent – Ilkay Gundogan, Toni Kroos, Emre Can, Joshua Kimmich and Leon Goretzka.
"I want to show my best," Neuhaus said about playing international football.

"I managed to do that well last year and I want to keep doing so.
"It's a special feeling to score for Germany. I see myself as a central midfielder who can open up play, get in the box and be a goal threat. I think that's what the boss wants to see from me.
"Germany is a top footballing nation. We can count ourselves lucky to have so many good players. Everyone wants to bring their A-game and show their qualities. Competition is important to keep everyone motivated at all times."