PSG's disastrous €135m spending spree on Draxler, Jese & Lo Celso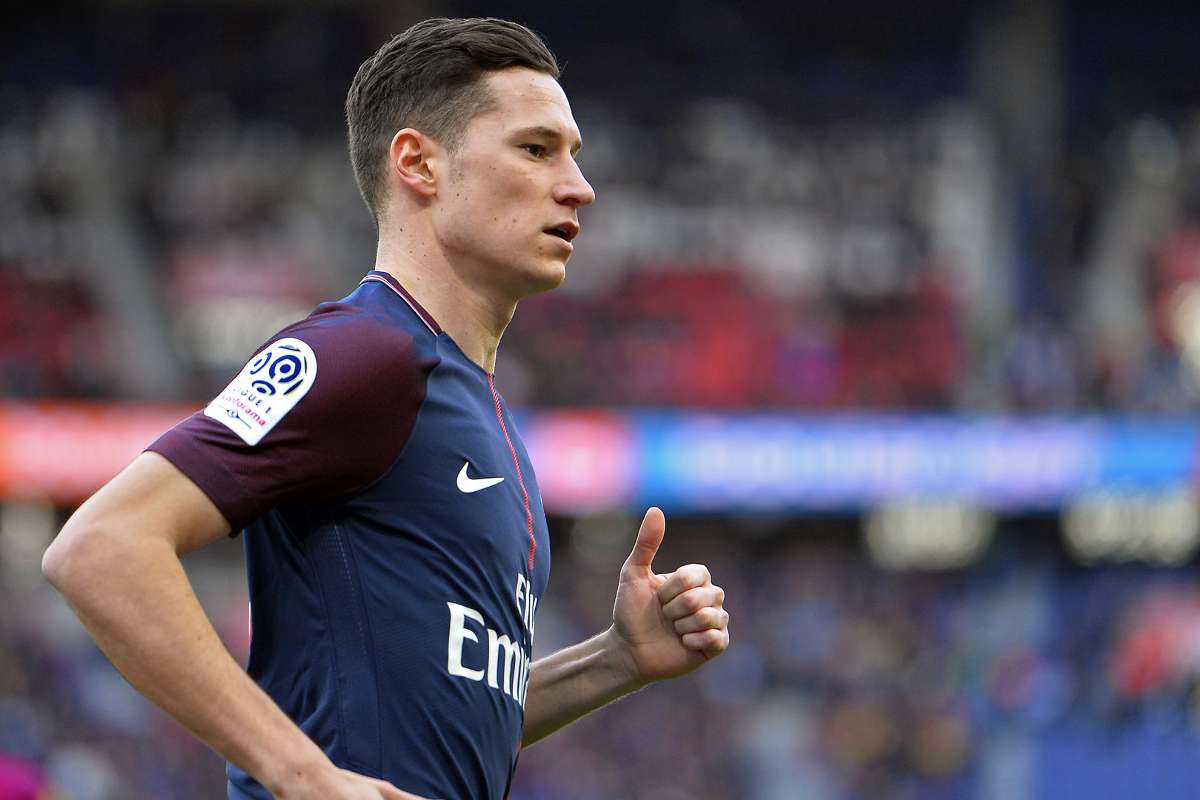 Paris Saint-Germain's 2016-17 season will be remembered primarily as the campaign that they were outperformed by a Monaco side that had Kylian Mbappe explode onto the world scene.
Zlatan Ibrahimovic had departed for Manchester United in the summer, and though Edinson Cavani filled his boots impressively by bagging 49 goals across all competitions, it was notable that they were left scrambling around for an offensive star to take the Swede's mantle.
READ MORE: 'Many offers for best young player in the world Camavinga' as PSG rumours increase
Initially, PSG went to Real Madrid and signed Jese for €25m. It was one of the worst pieces of business the club has ever done.
Serious injury had hampered what was previously a promising career, and PSG were gambling on Jese getting back towards his best. Instead, he made only 12 Ligue 1 appearances for Les Parisiens and mustered a single goal – a penalty. After a series of unsuccessful loan deals, his contract was only terminated in December.
Jese, though, was only the tip of the iceberg for PSG.
Giovani Lo Celso was hailed as an exciting arrival from Rosario Central for €10m. He signed a five-year deal that should have meant he would still be at the club. Instead, he finds himself on the periphery at Tottenham, having been shunted out on loan to Real Betis in 2018 after an uninspired single full season at Parc des Princes.
At least with Lo Celso, though, PSG managed to double their money.
With these arrivals having failed to hit the ground running, as well as wildcard free transfer Hatem Ben Arfa not producing the type of form he showed at Nice, PSG were back in the market in the notoriously expensive January period.
They rolled the dice on another player: Julian Draxler of Wolfsburg. The Germany international had been prodigiously exciting with Schalke but had failed to repeat that form elsewhere in the Bundesliga, yet he still commanded enough respect to make a €36m move to Paris.
PSG's 2016/17 arrivals
| | FROM | COST (€m) |
| --- | --- | --- |
| Julian Draxler* | Wolfsburg | 36 |
| Goncalo Guedes* | Benfica | 30 |
| Grzegorz Krychowiak | Sevilla | 27.5 |
| Jese | Real Madrid | 25 |
| Giovanni Lo Celso | Rosario | 10 |
| Thomas Meunier | Club Brugge | 6 |
| Hatem Ben Arfa | Nice | - |
* signed in January
Although he is set to sign a new one-year deal with PSG this summer, he has never lived up to his fee, with 24 goals and 39 assists not the return that the club was hoping for.
Goncalo Guedes also joined up after an exciting period at Benfica. He mustered just eight Ligue 1 appearances for PSG after a €30m move before moving to Valencia, where he rediscovered his best level and ultimately moved in a profit.
But it was not just in attack where PSG had a transfer nightmare. In a bid to shore up their midfield and defence, Grzegorz Krychowiak arrived from Sevilla for €27.5m as their biggest summer addition. His return was just 11 league matches and barely a year later he was out the door.
Indeed, in a miserable transfer period, the only player that PSG signed who was close to a success was Thomas Meunier, who joined up from Club Brugge for €6m and went on to play 128 times for PSG over four seasons, scoring 13 goals and creating 22 more.
In all, PSG spent €135m and what did they have to show for it? A second placed finish in Ligue 1 and a run to the quarter-finals of the Champions League. Little wonder, then, they were so quick to spend big on Neymar and Mbappe the following summer.