Why Sasa Kalajdzic is the perfect replacement for Erling Haaland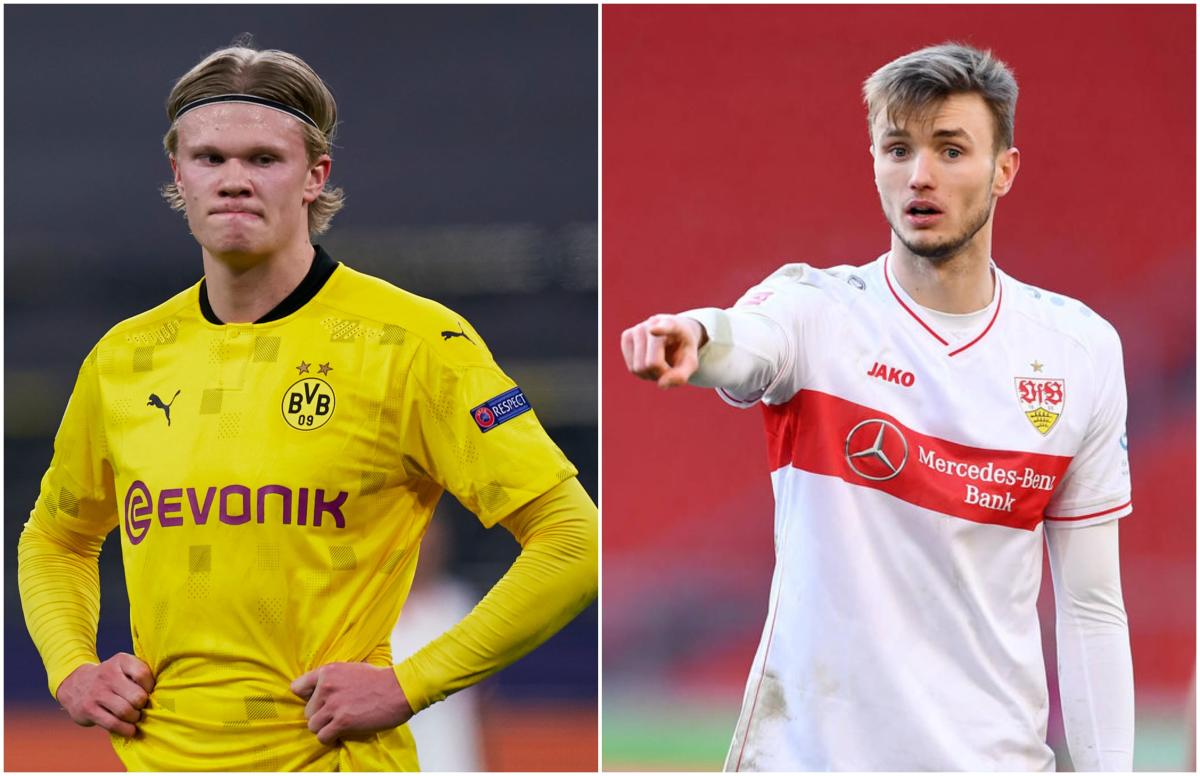 The future of Erling Haaland is the biggest story in football at the moment, with just about every big club in Europe reportedly chasing the Borussia Dortmund forward.
And for perfectly good reasons. Since making the move to Germany in January last year, Haaland has amassed an incredible 49 goals and 12 assists in just 51 games for the Bundesliga side.
Indeed, alongside Paris Saint-Germain striker Kylian Mbappe, Haaland is now considered one of the most exciting prospects in the entire sport.
However, while the likes of Real Madrid, Barcelona, Chelsea and Manchester City may only be interested in getting Haaland to their club and what happens after that, Dortmund have to weigh up any potential sale with an even tougher question: who do you bring in to replace a striker like that?
Indeed, this is a real issue that Dortmund are currently trying to find an answer to and have openly acknowledged when asked about the prospect of selling Haaland in the foreseeable future. 
READ MORE: Bayern Munich confirm Jerome Boateng will leave at the end of the season
There is "no alternative plan", admitted Dortmund CEO Hans-Joachim Watzke in a recent interview with DAZN.
"We will discuss this with Erling and his agent Mino Raiola. We also want him to stay with us, that he will score goals for Dortmund next year with conviction."
So if Dortmund are looking ahead to a future without Haaland, who could they bring in this summer to potentially replace the world famous talisman?
While the club have been linked with a number of strikers, perhaps the most interesting one is Stuttgart forward Sasa Kalajdzic, who only made the step up to the Bundesliga this season after learning his trade in his native Austria but is now the front runner to replace Haaland at Dortmund, according to Kicker.
However, what Kalajdzic may lack in experience, he's certainly making up for it in goals and assists for his Bundesliga side in a fashion that isn't too dissimilar to how Haaland first came through at RB Salzburg and then thrived at Dortmund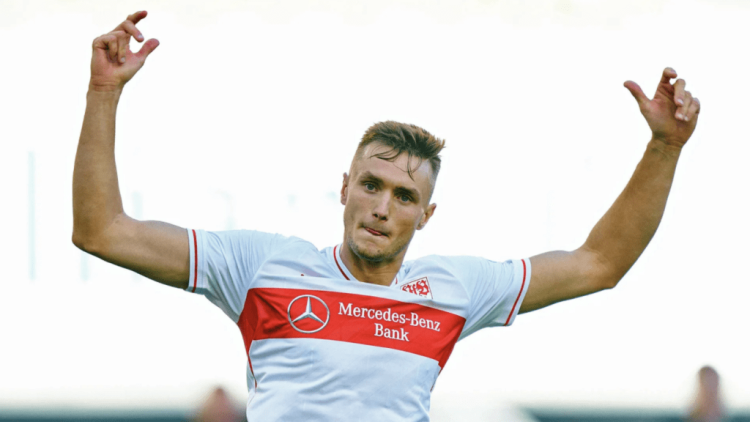 Is Sasa Kalajdzic good enough to replace Erling Haaland?
Although Kalajdzic made the move to Stuttgart in the summer of 2019, the young striker was unable to make an immediate impact because he picked up an unfortunate torn cruciate ligament in pre-season training. As such, he missed most of his club's fight to promotion back to the Bundesliga.
However, the 23-year-old talent is certainly making up for lost time in this season's campaign, with no less than 14 goals and four assists in 29 games for Stuttgart in all competitions.
When we filter that down to goals scored or created in the Bundesliga, it comes out as 13 goals and four assists in 26 games, or a goal or assist in the German top flight every 90 minutes of league football.
Indeed, while other strikers have scored more goals in total over the course of this Bundesliga season than Kalajdzic, his record breaks down to about 0.76 non-penalty goals per league game. And the only players that can claim a better average than that this season are Bayern Munich star Robert Lewandowski and Haaland.
Even putting aside Kalajdzic's impressive goal scoring for one moment, the other aspect of his game that draws natural comparisons to Haaland is his sheer size and physique. Like the Norwegian striker, Kalajdzic tends to tower over most central defenders and doesn't mind out-sprinting them to long balls over the top either.
In Kalajdzic, Stuttgart undoubteldy have a young striker than can sprint like a winger, move in the box like a poacher but also wrestle with defenders like a traditional target man. And that's perhaps why he may end up being the perfect replacement for Haaland, when he does eventually leave Dortmund.