'We may not be able to influence Haaland's future,' Dortmund admit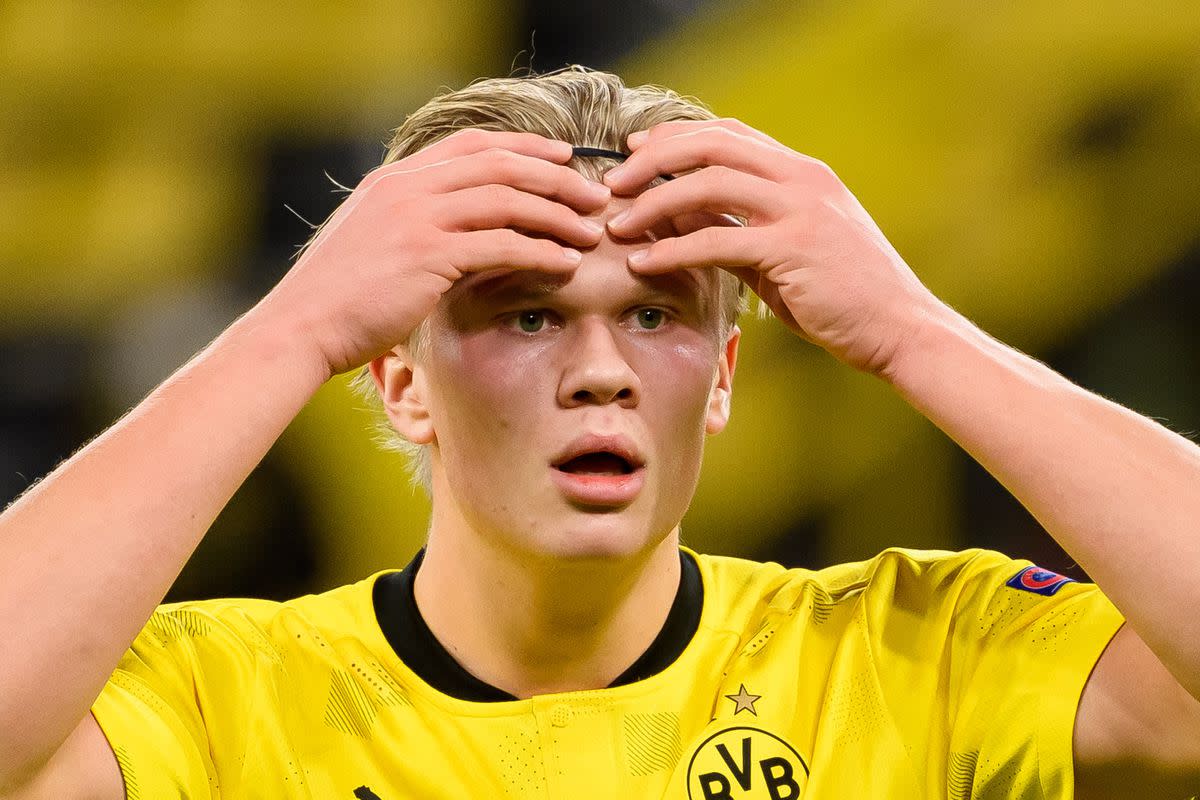 Erling Haaland's future may be out of Borussia Dortmund's hands, the Bundesliga club admit – but they insist they are planning with him in their ranks.
Haaland is the most wanted property in the world game presently. After scoring 21 goals in 22 Bundesliga matches this season, many of Europe's biggest clubs are interested in him.
READ MORE: Haaland's Dortmund future in greater doubt after Eintracht Frankfurt defeat
Indeed, agent Mino Raiola and the player's father were spotting in Spain on Thursday for talks with Barcelona and Real Madrid. Similar discussions are expected with Manchester United, Manchester City, Liverpool and Chelsea, and may even have taken place already.
Dortmund suffered a 2-1 loss to Eintracht Frankfurt in the Bundesliga on Saturday and now face an uphill battle to qualify for the Champions League. They are seven points off the pace of Eintracht in fourth.
Without the carrot of playing in Europe's top competition, retaining Haaland will be tough, as director Sebastian Kehl hinted.
"Of course we have been following the situation," Kehl told Sky. "But we had a very, very good talk with Mino and Haaland's father just recently.
"I don't want to go into those talks now. From a certain point on, we may no longer be able to influence what the future will bring.
"I have seen the boy in training in the last two days and I have seen how hungry he is and what a sparkle is in his eyes."
'We are planning with Haaland'
Kehl insists, though, that Dortmund are not willing to let the forward go.
"Our position is clear: we are planning with Erling Haaland," he said. "We are very relaxed about the situation."
Dortmund will next be in action on Tuesday, when they travel to Man City in the Champions League – and Haaland will, of course, be among their ranks for that blockbuster encounter.