Jamal Musiala commits future to Bayern Munich with new five-year deal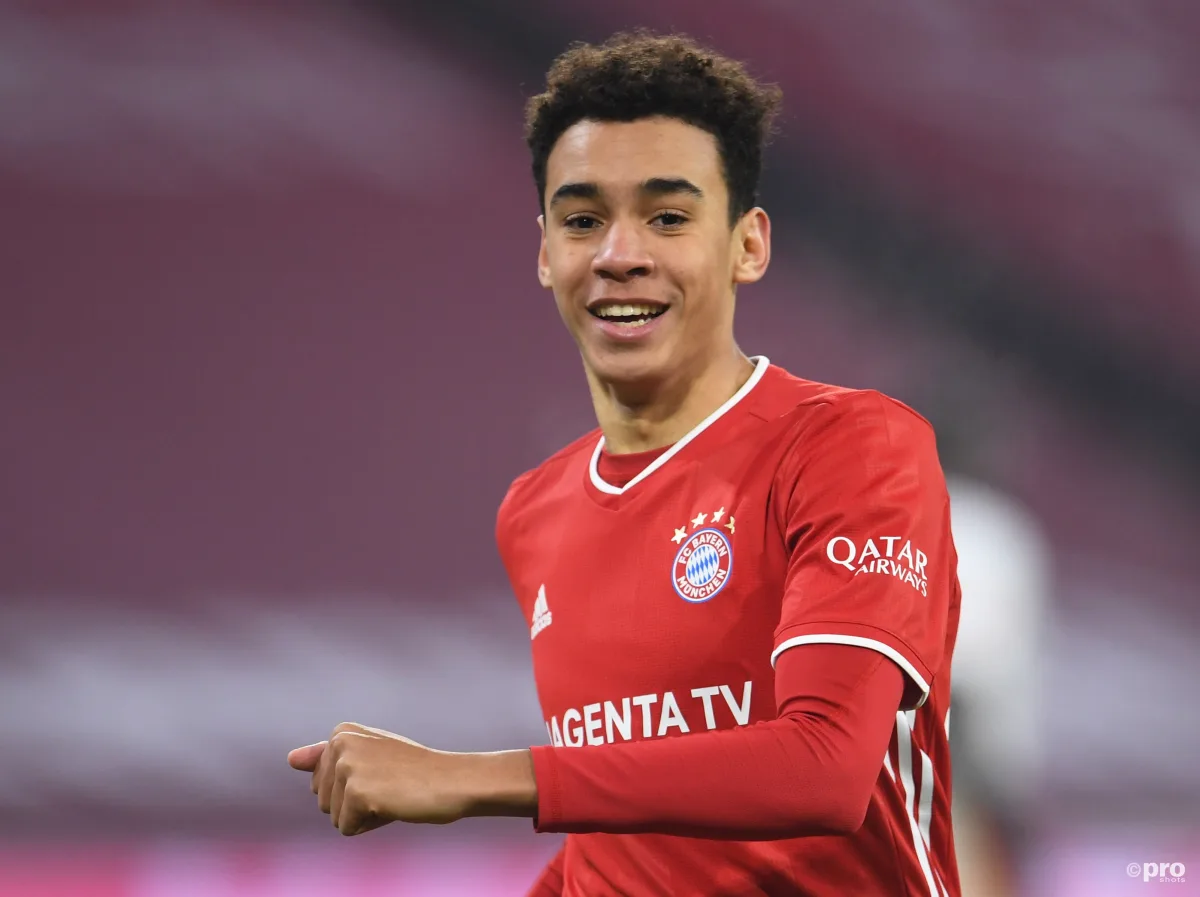 Bayern Munich midfielder Jamal Musiala has committed his future to the Bundesliga giants with a professional contract that will tie him to the club until 2026.
The young talent recently turned 18, which means he was able to sign the first professional contract of his career with the Munich club.
Following a run of breakout performances for Bayern in the second half of last season and a growing role in Hansi Flick's team in the club's campaigns in the Bundesliga and Champions League this season, Musiala has quickly become one of Europe's most exciting young talents.
As such, Bayern were eager to sign the young player up to a long-term contract and the player was seemingly more than happy to oblige.
"I'm really happy that I signed my first professional contract with Bayern," the midfielder told the club's website. "I feel incredibly comfortable here in the club and with the team.
"I play with the best players in the world and I learn from them every day in training. Hansi Flick, Hasan Salihamidzic and Marco Neppe as well as the whole club believed in me and gave me the chance very early on.
"I just want to repay this trust with good performance. I want to keep getting better and win a lot of titles with Bayern. My goal is to become an important player for Bayern."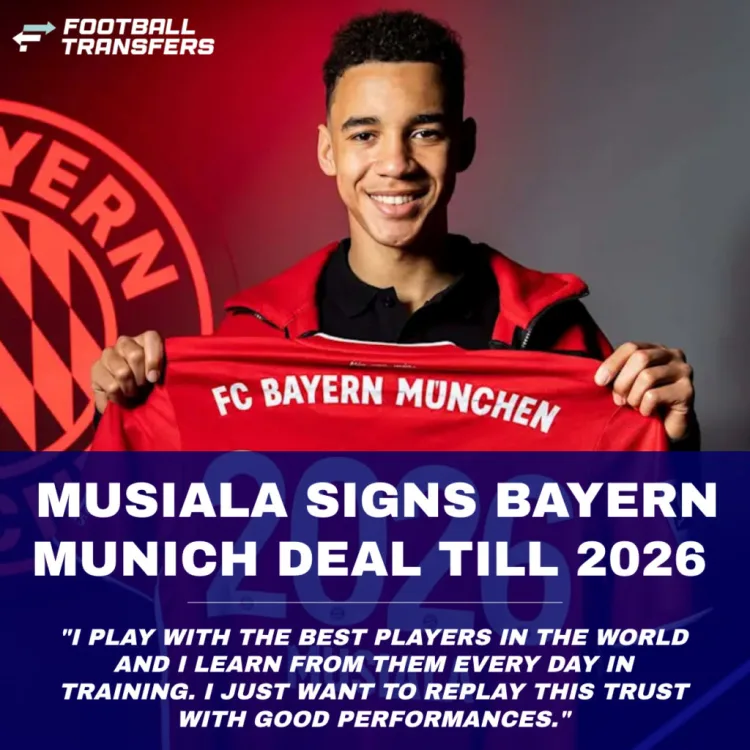 Bayern boss happy Musiala has committed to the club
Despite coming through Bayern's own youth academy, there was no assurance that Musiala would decide to stay in Munich.
The young player undoubtedly feels a degree of loyalty to England, after spending much of his youth growing up in London, and only recently agreed to commit to the German national team over the Three Lions.
Indeed, reports in England had recently suggested that Premier League clubs had begun enquiring over Musiala's loyalty to Bayern prior to him signing this long-term deal.
And Bayern sporting director, Hasan Salihamidzic, was happy to admit how much extra work the club had to do to convince Musiala and his family that the Munich side were the right fit for him.
"We are very happy that Jamal [Musiala] has decided to sign his first long-term professional contract with Bayern," said Salihamidzic.
"We worked for happiness together. Before Jamal [Musiala] came to Bayern in the summer of 2019, we had to and were able to convince him and his family of our project.
"I am very pleased that our system of discovering talented players, developing them and then integrating them into the professional team is bearing fruit.
"Our chief scout Marco Neppe has done a very important job here. Now we all have to ensure that Jamal is further promoted and challenged.
"I am sure that Bayern will have a lot of fun with him. "