Has Haaland dropped a Real Madrid transfer hint?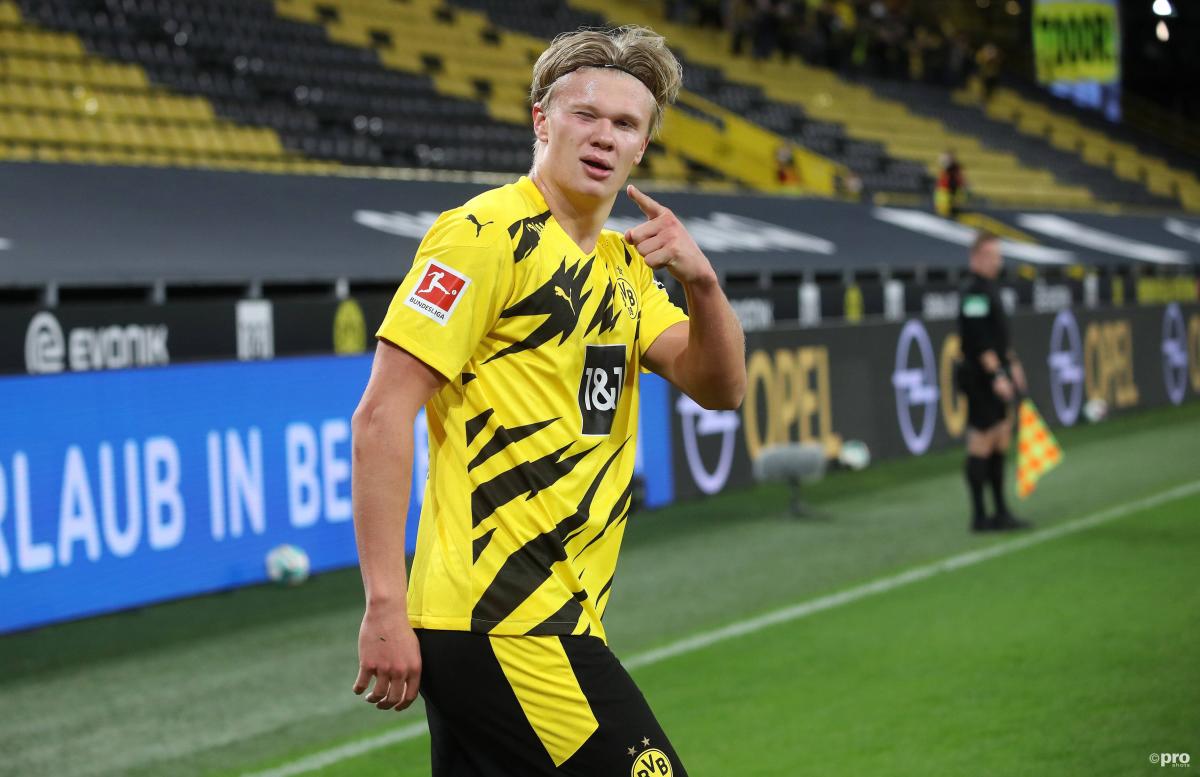 Erling Haaland may just have dropped a hint about a secret adoration for Real Madrid after he liked an Instagram post about their victory against Atalanta in the Champions League on Tuesday.
Los Blancos had a 1-0 lead heading into the second leg against Atalanta, and successfully progressed to the quarter-finals of the competition after a 3-1 second leg victory (4-1 on aggregate), with Karim Benzema, Sergio Ramos, and Marco Asensio grabbing the goals.
READ MORE: From Chelsea to Barcelona: Ranking the 10 contenders to sign Haaland
READ MORE: Benzema, Haaland, Mbappe or Ronaldo? Zidane makes his pick
Vinicius Junior also enjoyed a positive performance in that one, and nearly scored the goal of the game with a twisting and turning dribble into the box, only for the eventual finish to let him down.
Afterwards, the Brazilian posted a celebratory picture on Instagram, a picture that was liked by several of his team-mates – and Haaland.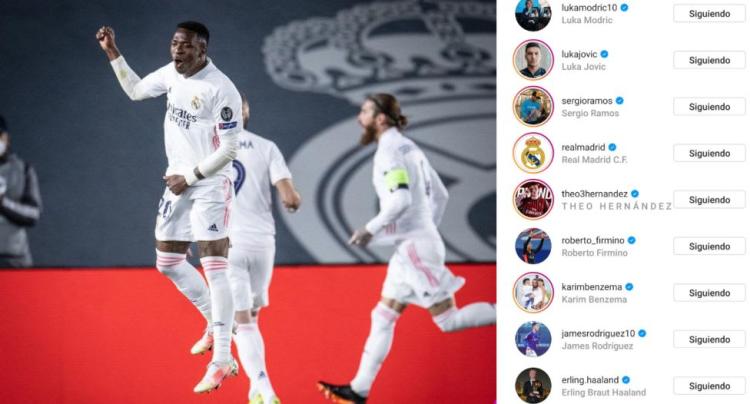 There are several names on the list above including players who do not play for the club including Theo Hernandez, Roberto Firmino, and James Rodriguez, but two of them are former Madrid players, while the Liverpool man is Vinicius Junior's team-mate with Brazilian.
The only player with no actual link to Vinicius, other than perhaps being an acquaintance or friend, is Haaland.
Now, this is obviously by no means a transfer declaration from Haaland and it was likely just an innocent like, but it does bring up once again the narrative of the Norwegian striker possibly moving to Real Madrid.
Will Haaland move to Real Madrid?
There are plenty of elite clubs around Europe who will be in the race to sign Haaland as well as Real Madrid, including Manchester United, Manchester City and Barcelona.
Having not spent a penny in the last transfer window, Real Madrid are preparing themselves for a Galactico signing in the summer, and have reportedly identified Haaland or Paris Saint-Germain forward Kylian Mbappe as their marquee acquisition.
Real Madrid captain Sergio Ramos recently provided his opinion on the pair, saying that Haaland would present a cheaper option for the club which may see the Norwegian arrive ahead of Mbappe.
When current Madrid striker Karim Benzema was asked about Ramos comments, he seemed to take umbrage with the face that the Spanish giants are regularly linked with centre-forward despite his continued excellence at the Santiago Bernabeu.
Haaland reportedly has a release clause within his current contract at Borussia Dortmund that comes into effect in 2022, however due to the pandemic and finances being tight around Europe, it is believed the Bundesliga side would be open to negotiations this summer if the price is right.