Dortmund boss defends frustrated Haaland: 'His will to win is special'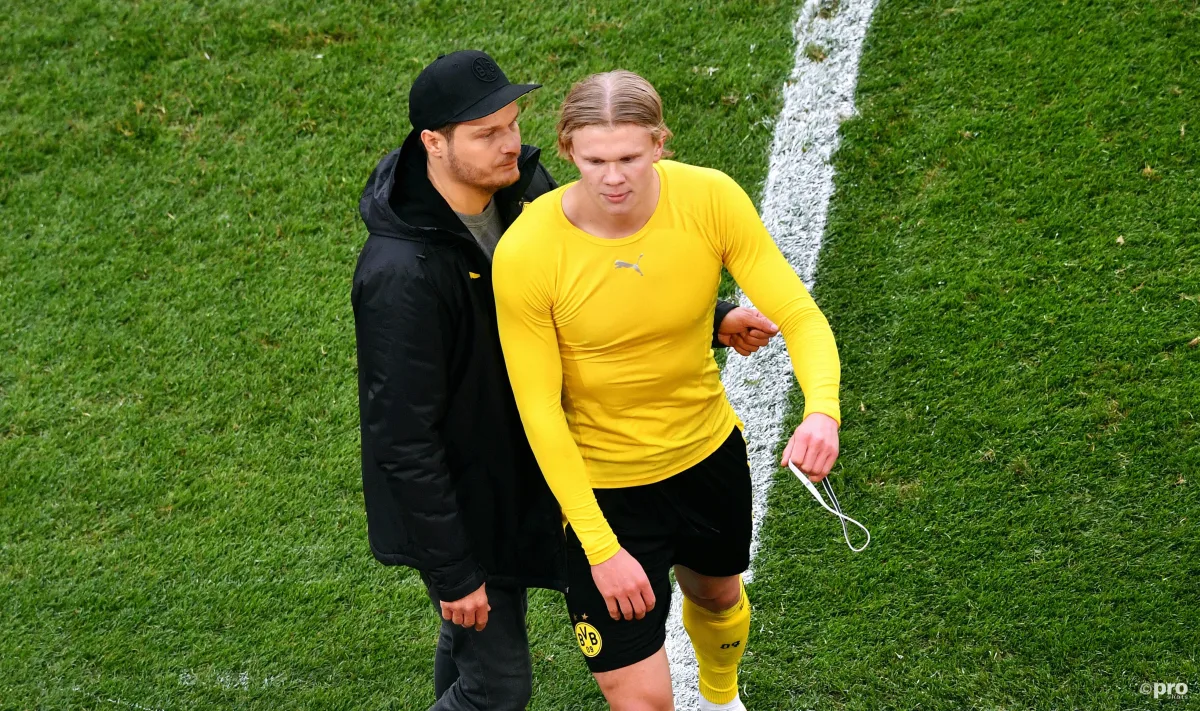 Borussia Dortmund boss Edin Terzic has defended Erling Haaland after the striker publicly displayed his frustration.
Haaland, a transfer target for almost all of Europe's top clubs, stormed off the pitch immediately after the final whistle blew in a 2-2 draw away to Cologne on Saturday.
READ MORE: Haaland posts clear message to Dortmund fans after storming off pitch
The in-form striker had scored twice, including a last-minute equaliser.
But it was a result that hugely damaged Dortmund's chances of finishing in the Bundesliga top four.
Dortmund have won just four of their last 11 league games and trail Eintracht Frankfurt in fourth by four points.
As the final whistle blew, Haaland threw his jersey at opponent Jorge Mere and looked visibly agitated as he stormed directly to the tunnel.
He ran straight past Terzic, not stopping for the coach, shaking his head as he reached the tunnel.
READ MORE: Koeman not a fan of Haaland to Barcelona links
'His will to win is special'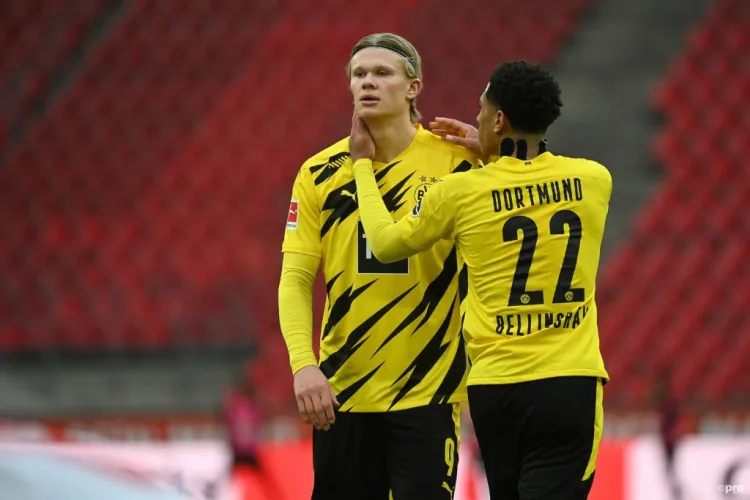 Terzic thinks the will to win Haaland displays is what makes him stand out from others.
The Dortmund boss believes missed chances may have had something to do with the 20-year-old's frustration.
But he insists the passion shown by Haaland can be seen by his team-mates every day on the training pitch.
"Erling's qualities cannot be hidden from anyone," Terzic told reporters.
"He scored another two goals and had, I think, five chances in total.
"But still you could see his disappointment because he wanted to leave the pitch with three points.
"His will to win is what makes him so special. It distinguishes him.
"He shows that to us every day and to the rest [he shows it] one or two times a week [when he plays]."
Terzic called on Dortmund's players to do more to help Haaland.
He added: "We are very happy to have him with us.
"But that doesn't mean that we will do less. We will keep on helping him so he can help us.
"This is a minor setback for us. We are now going into the international break with a bit of disappointment.
"We have to look at this table for two weeks now."
READ MORE: Guardiola does not regret Jadon Sancho exit
Haaland also raged at half-time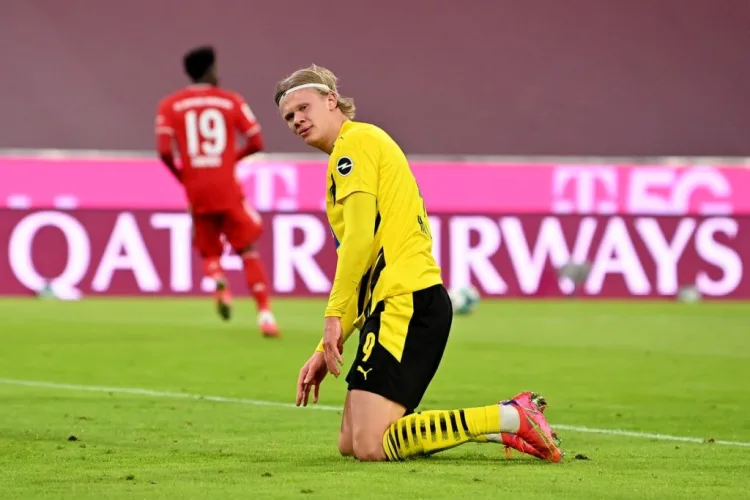 According to a report from Sport1, Haaland had also expressed anger at half-time.
He is reported to have sworn and ranted on his way down the tunnel at the interval after a Cologne penalty had levelled the match at 1-1.
Haaland was also constantly urging his team-mates on during the match and calling for more from them.
The report claims Haaland did not want to give an interview after the match.
He did, though, make a post to Dortmund fans on his social media channels.
He wrote: "Not a great result. We will use this as motivation to be back stronger!
"Thanks to all the Borussia Dortmund fans for your continued support. We'll be back soon!"
Haaland reportedly has an exit clause in his Dortmund contract that allows him to leave the club in 2022.
Clubs would have to tempt Dortmund to sell with a huge offer if they wanted to land Haaland, who has 21 goals in as many Bundesliga games, this summer.
Dortmund have said securing Champions League football will be key to their hopes of keeping stars like Haaland – who is the top scorer in this season's competition with 10 goals – and Jadon Sancho.