Guardiola has no regrets about Sancho leaving Man City for Dortmund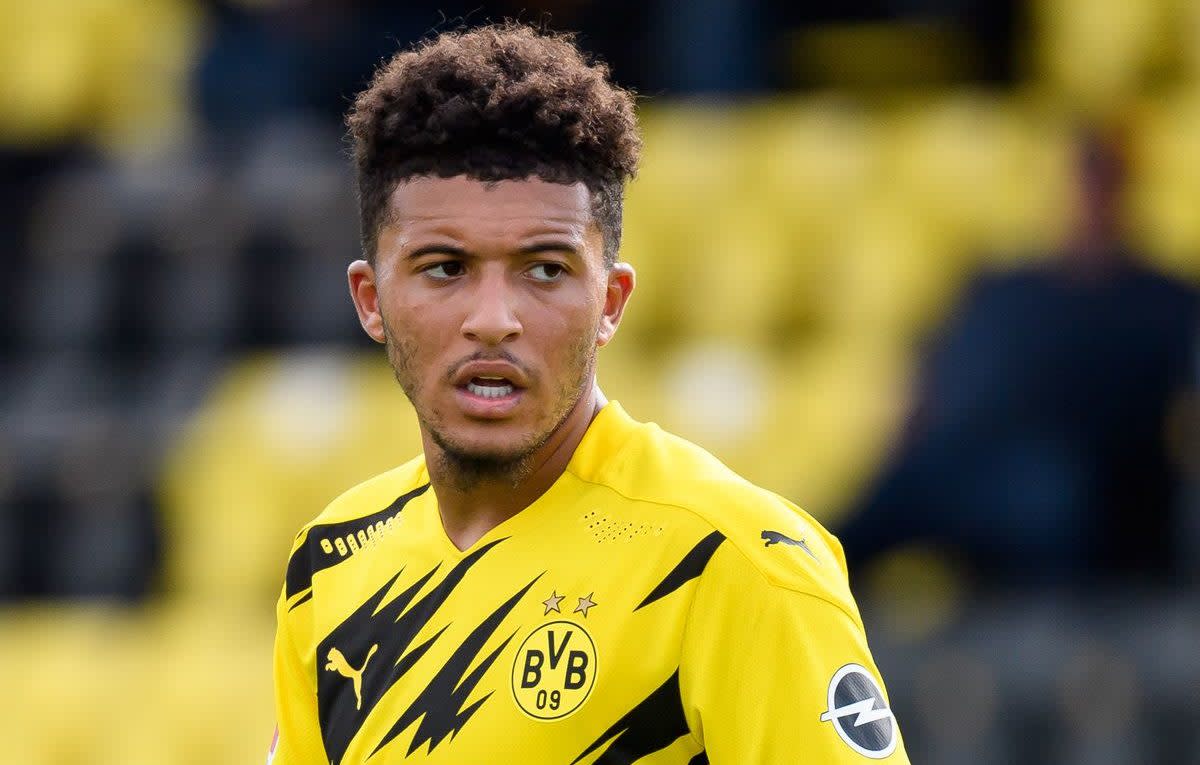 Manchester City manager Pep Guardiola has revealed that he has no regrets about letting Jadon Sancho leave the club to join Borussia Dortmund in 2017.
Sancho was one of City's most highly rated youngsters when he came through the club's academy, but decided to leave in favour of a move to Germany after negotiations broke down over a new, long-term contract at the club.
Since then Sancho has gone from strength to strength at Dortmund, scoring 46 goals and bagging a further 60 assists in 130 games for the Bundesliga side to date.
As such, the England international has attracted interest from a number of big clubs, most notably City's own Premier League rivals, in Manchester United and Chelsea.
READ MORE: Do Chelsea and Man City need Mahmoud Dahoud?
As fate would have it, Sancho is now set to return to City when his Dortmund side face the English giants in the Champions League quarter-finals.
However, despite the progress Sancho has made in Germany, Guardiola still has no qualms about the club letting the young player go four years ago. 
"I've said many times, it is not a regret. He decides. He's doing really well," Guardiola said at a press conference on Friday afternoon.
"Congratulations, he's an exceptional player. He is a national team player with huge quality, doing really well in Dortmund.
"We wanted him to stay but he decided to leave, and when people decide to leave all we can do is [let them] leave.
"I wish him all the best, except when he plays against us. No regrets at all. If he's happy, I'm happy."
When asked what might have been if Sancho stayed, Guardiola said: "Nobody knows. Maybe he stays and we don't play good or better. The life of every person decides what life they lead."
Could Sancho leave Dortmund this summer?
While it's unlikely that Man City will be offering an olive branch to Sancho anytime soon, they may have to put him with him an awful lot more if he makes the move to England in the summer.
As previously mentioned, Man Utd and Chelsea have been heavily linked with making serious offers for the Bundesliga talent at the end of the season.
However, despite what the speculation around the player may suggest, Sancho still has a contract with Dortmund until 2023 and if he were to leave the club this summer it would be on their teams.