Kingsley Coman speaks out on Bayern Munich future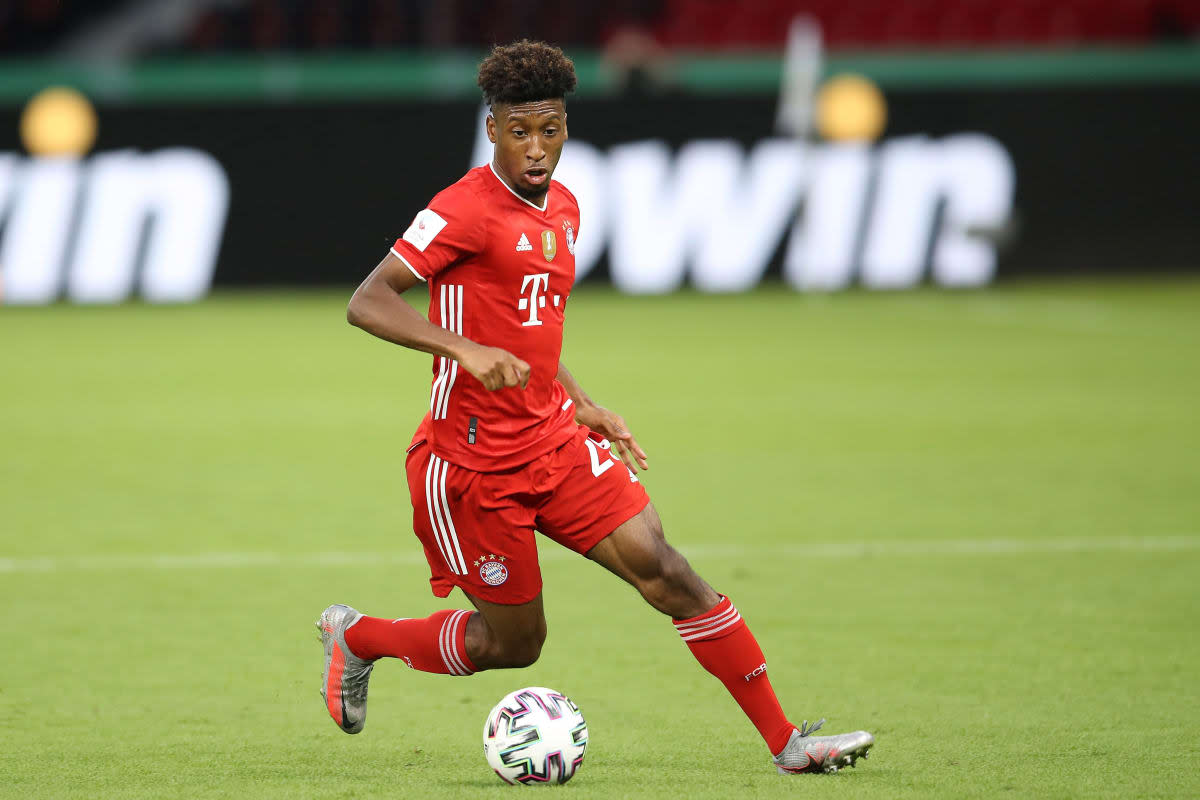 Kingsley Coman believes it is too difficult for him to yet say whether he will spend the remainder of his career at Bayern Munich.
The Frenchman joined the Bavarian club in 2015 and has become a key part of Hansi Flick's side – as evidenced by his three goals and nine assists in 18 Bundesliga appearances this season.
But, while the 24-year-old is perhaps unsurprisingly happy to stay at Allianz Arena in the short-term, he insists he does not know what lies ahead.
"To say that I am going to end my career at Bayern Munich is not impossible, but it's still too early to say," Coman told Onze. "I'm 24 and still have 8 [years] at the very top level. I can't comment on that now, it's really too early."
'Bayern is still above'
Coman is, however, sure that he wants to add to his already impressive medal collection and believes Munich is is the best place to do it.
He added: "Before signing, I knew this was a great club with a winning culture. Afterwards, I didn't realise how much. Here it is abused.
"All the big clubs want to win and have this winning culture. But Bayern is still above. Even if we lead 2-0 or 3-0, the players remain determined as if it was 0-0.
"At Bayern, as long as the game is not over, as long as we can score, we will score. Everyone is focused from start to finish.
"As we have seen in the Champions League we want to win all the time. We won the quarter-final 8-2, the semi-final 3-0 and at the end of the matches everyone was happy but nothing more.
"Everyone was focused on the goal: the final. We were only thinking of one thing: lifting the cup."
Coman scored in Bayern's 2-0 Champions League final victory over PSG last season – a victory that capped a treble for the club – and he was all too happy to reminisce about that moment.
He continued: "It's the biggest achievement of my career. That goal, I took it as the start of something.
"My ambition is to become a very, very, very good player, a world-class player. Since this goal, I am more respected. In addition, against PSG, my academy club, it's a great story. It's my best trophy so far."