Madrid's Jovic scores three goals in 61 minutes after return to Frankfurt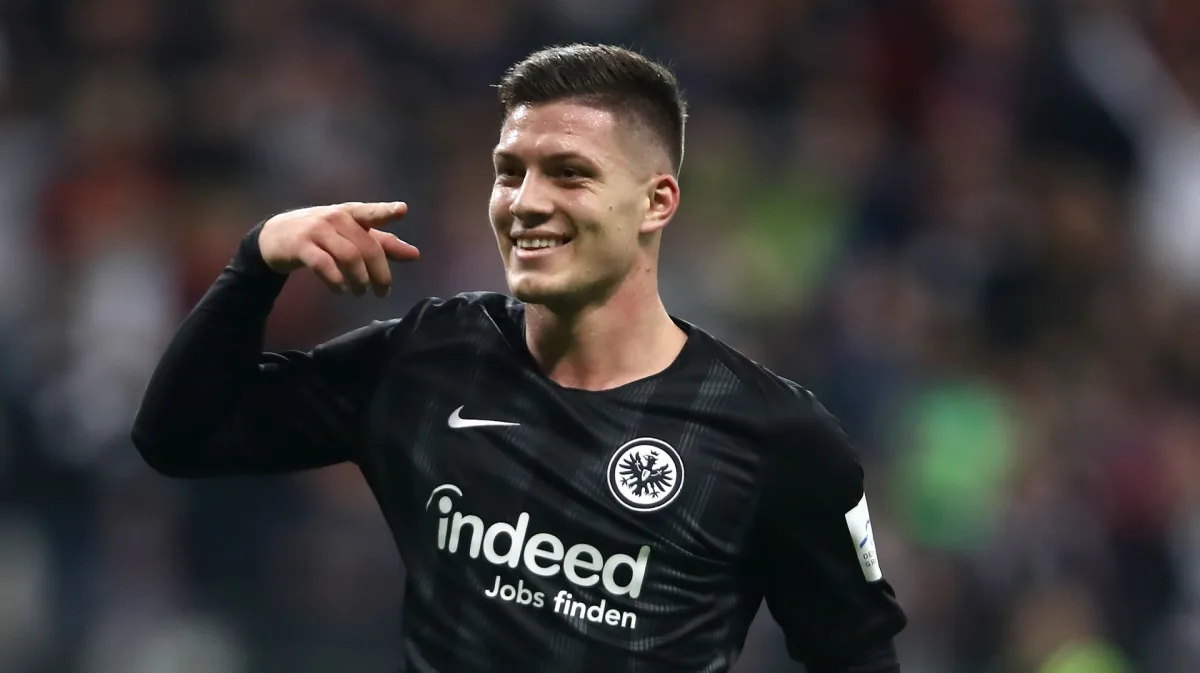 Real Madrid forward Luka Jovic has scored three goals in just 61 minutes since returning to Eintracht Frankfurt on loan.
Jovic was brought on in the 66th minute during Frankfurt's emphatic 5-1 win over Armina Bielefeld on Saturday and scored just nine minutes after stepping on the pitch.
In the 75th minute, the forward controlled a pass inside the box and fired the ball inside the right post with some wonderful finishing to make it 4-1.
The goal was Jovic's third off the bench, following a brace against Schalke mid-way through the month to help his side claim an important 3-1 victory.
The 23-year-old forward was granted a move back to the Bundesliga earlier this month after struggling to pick up game time under Madrid manager Zinedine Zidane.
Although much of his absence from Madrid's first team was down to contracting coronavirus earlier in the season, the Serbian international still only picked up 149 minutes of La Liga football and a further 59 minutes in the Champions League for the Spanish giants.
The news of Jovic's return to form for Frankfurt may irk a number of Madrid fans, after watching their own side recently get knocked out of Copa del Rey by third-tier CD Alcoyano, after a 2-1 defeat to Athletic Bilbao in the Spanish Super Cup.
Indeed, it surely won't be lost on the Madrid club's faithful fans that Zidane has struggled to get any kind of form out of Jovic and has instead had to rely on 33-year-old striker Karim Benzema to score the majority of his team's goals this season.
Had Jovic showed the kind of form for Madrid that he had done for Frankfurt prior to his move to Spain – when he scored 38 goals and nine assists in just 75 games – perhaps the club wouldn't be sitting in second place in La Liga right now, seven points behind city rivals Atletico at the top fo the table.
"The feelings are good, despite the absences. There's a very big squad, and the rest are here to respond," Zidane told the media after Jovic left the club.
"Jovic is an obvious option. He is the future. He has to be calm. He is learning.
"He's a boy who wants to learn a lot. He's very good. He'll get a lot of goals. We've backed him, and you have to be calm with him."