Haaland should demand January transfer after Dortmund debacle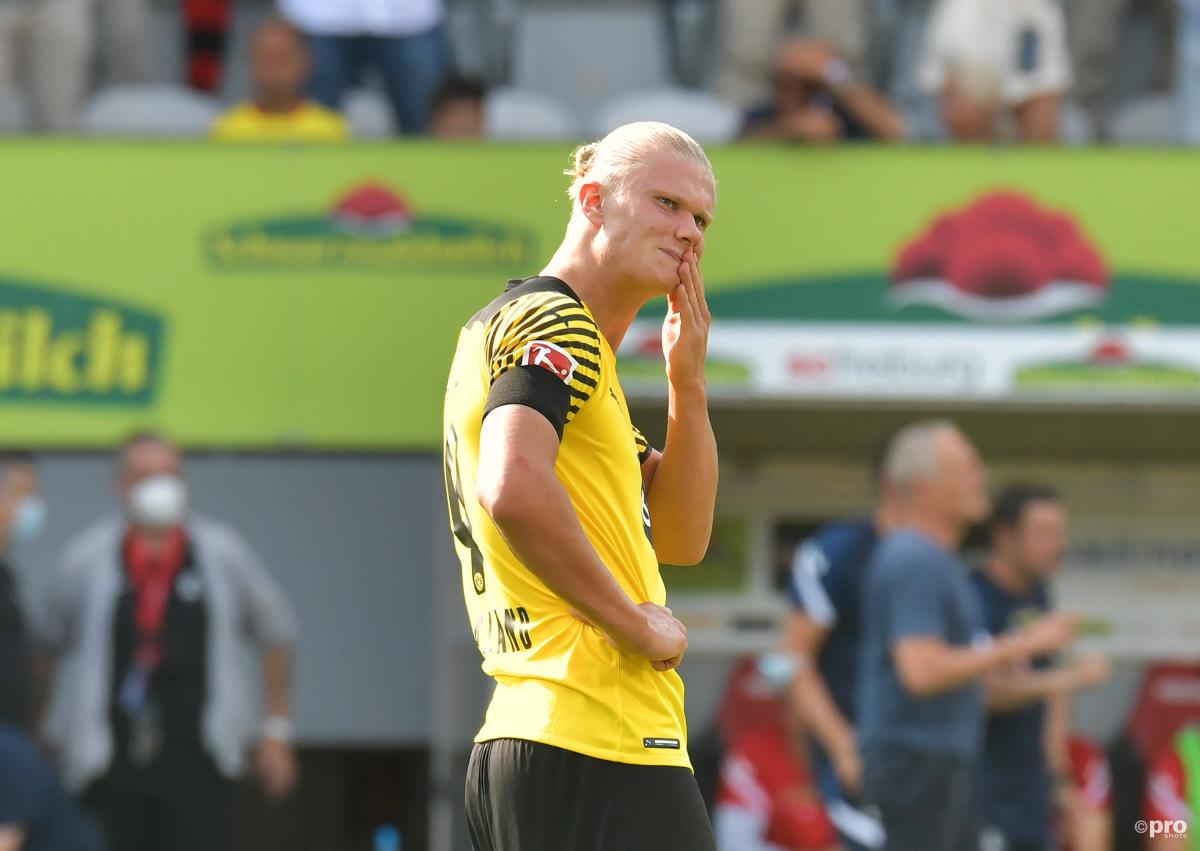 So far, everything that Erling Haaland has touched in his astonishing career has turned to gold.
At the age of just 21, he has already plundered a barely believable 139 club goals – not to mention striking 12 times in 15 appearances for Norway.
Since signing for Borussia Dortmund in January 2020, he has 70 goals in 69 games. Before that he scored 29 in 27 for RB Salzburg.
It comes as no surprise that every major club in Europe wants to sign him in 2022, including Real Madrid, PSG, Bayern Munich and all the big Premier League teams.
Haaland is not only a wonderkid, he is already one of the best players in the world. Along with Kylian Mbappe, he will replace the ageing Cristiano Ronaldo and Lionel Messi as the face of football in the next decade.
But for the first time in his career, Haaland has taken a knock.
The last month has, from a sporting point of view, been nothing short of a disaster for him.
First of all he suffered a serious hip injury in the middle of October that will rule him out until the new year. His last game of 2021 was against Ajax on October 19.
Then, in his absence, both Dortmund and Norway capitulated in the two biggest competitions in football.
Norway suffered a costly 0-0 home draw with Latvia and lost 2-0 to Netherlands in their final two World Cup qualifiers, results that mean they won't be going to Qatar 2022.
Then, Dortmund lost successive matches to Ajax (3-1) and Sporting Lisbon (3-1) to exit the Champions League group stages with one game still to play.
Final. pic.twitter.com/ylB6biMOQF

— Borussia Dortmund (@BlackYellow) November 24, 2021
Haaland will not be playing in the two tournaments that matter next year – and it all coincided with the youngster's spell on the sidelines.
Not only did this demonstrate how irreplaceable he is for club and country, it will also increase the pressure on Haaland to leave BVB for a team that are worthy of his services.
His exit clause doesn't come into play until next summer but, with a number of big clubs needing a number 9 right now, no one should rule out a big-money bid for Haaland in January.
And no one should blame Haaland if he pushes for such a move. He deserves to be on the biggest stage and he has been robbed of that.