Perez hails new Real Madrid signing Camavinga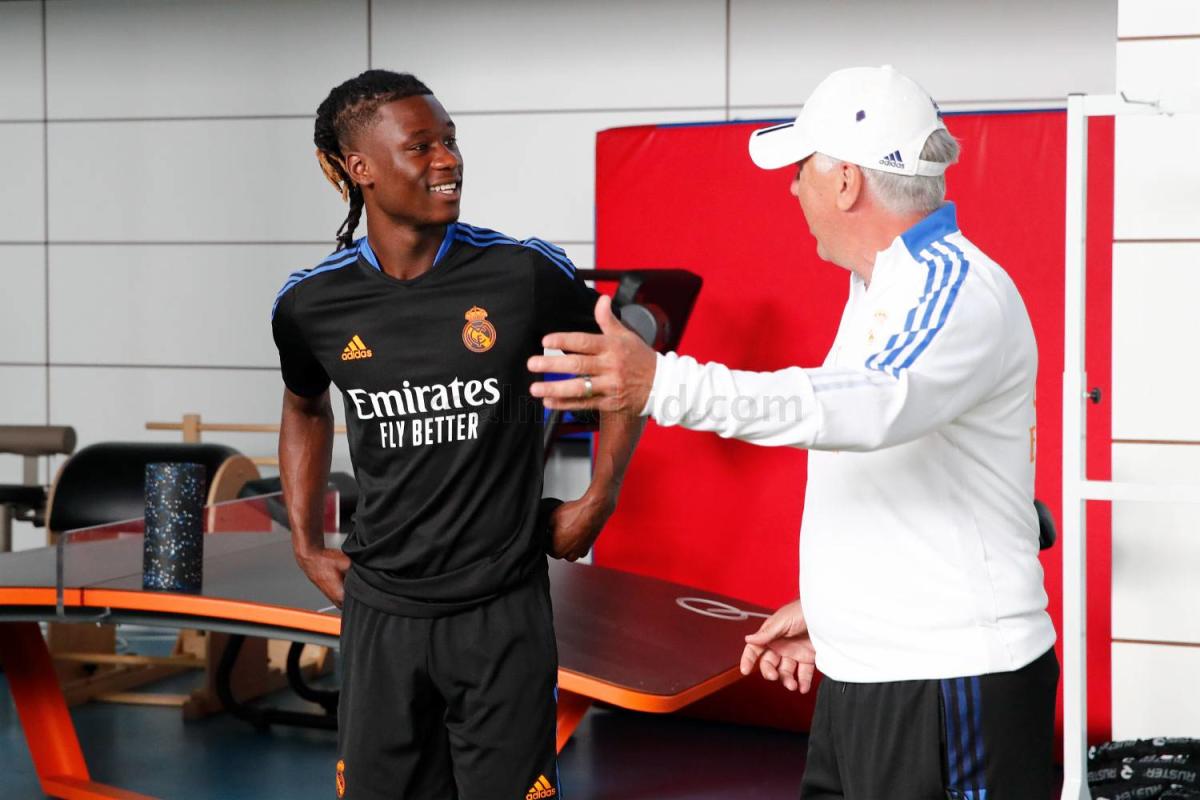 Eduardo Camavinga has expressed his delight about joining Real Madrid, while president Florentino Perez has hailed the club's new signing.
Camavinga is considered as one of the most talented youngsters in world football and joined Madrid from Rennes in the final hours of the summer transfer window.
The 18-year-old midfielder was born in Angola to parents who were fleeing war in Congo and he recognises this was an important part of his journey to where he is today.
What did Camavinga say?
"I'm very proud to defend this badge. I would like to thank the president and all my family for their confidence in me. If someone had told me a few years ago that I would be here, I wouldn't have believed it. Hala Madrid," Camavinga said at his presentation.
👕 @Camavinga
2️⃣5️⃣ ¿Todavía no tienes la tuya?
🛒 https://t.co/okeAP9v75p pic.twitter.com/ROwIZVoJJe

— Real Madrid C.F. (@realmadrid) September 8, 2021
"I have had to escape the war and this has helped me and made me stronger. My family has helped me a lot, and when I play, I play for them."
When asked for his first memory of Real Madrid and his favourite players from the club, Camavinga replied: "The Champions League and Figo, Zidane and Ronaldo."
What did Perez say?
Real Madrid president Florentino Perez was present with Camavinga during the press conference and he had some positive words of his own.
"The club would like to welcome today a young French player who I firmly believe will display his talent, his strength and his desire to improve," Perez stated.
"At just 18 years of age, you will wear the Real Madrid jersey for the first time, one of the most admired and respected clubs in the world, the club that has won 13 European Cups. The club that asks for maximum commitment and maximum dedication.
"As of today, you will be defending a badge that has the greatest trophy cabinet in the history of football, but which also represents a set of values forged by our 119 years of history and with which millions of people in every corner of the world identify."