Zidane holds talks with Hazard after Chelsea laughing controversy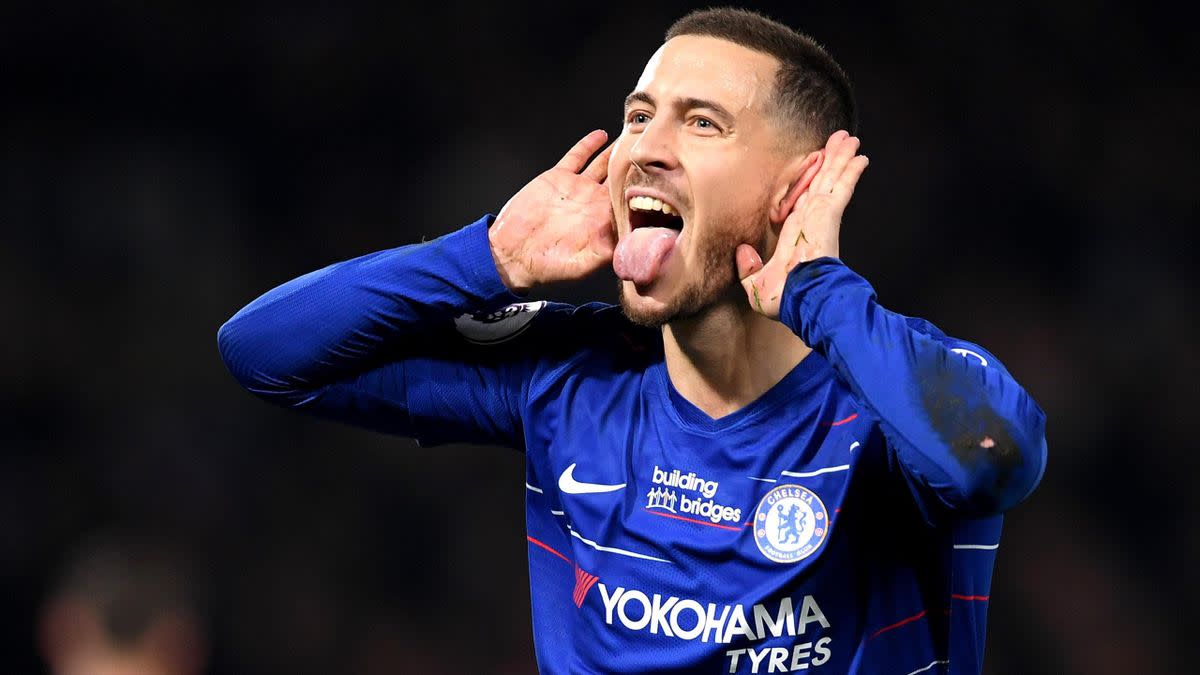 Real Madrid boss Zinedine Zidane has held talks with Eden Hazard after the Chelsea laughing controversy.
Speaking ahead of a crucial La Liga match for Real Madrid against title rivals Sevilla, Zidane confirmed he had spoken to the former Chelsea winger.
READ MORE: No laughing matter! Hazard future under threat
Hazard was seen laughing and in a jovial mood as he greeted some of his former Chelsea team-mates moments after the Champions League semi-final had concluded on Wednesday.
Real Madrid lost the second leg at Stamford Bridge 2-0.
It meant they were eliminated 3-1 on aggregate, with Chelsea progressing to face Manchester City in the final.
Hazard started the match and was taken off with only a minute to go.
At least in the moments he was captured on camera, Hazard did not appear to be too disappointed by the defeat to his former club.
He quickly apologised after the match amid a huge backlash.
Prior to the Sevilla game, Zidane reiterated that stance and insisted the Belgium star had not meant to offend anyone.
"Hazard has already apologised for what happened the other day," Zidane told reporters.
"He didn't mean to offend anybody and he has said that.
"He is a Real Madrid player and will compete for Real Madrid."
Zidane keen to put Hazard saga in the past
Zidane is keen to move on from the saga after Barcelona's 0-0 draw with Atletico Madrid gave his side a boost in a thrilling title race.
Real Madrid are now three points behind leaders Atletico with a game in hand.
Hazard is in contention to play against Sevilla and the coach added: "He knows what he has to do on the pitch and he'll do that.
"We spoke after the match the other day. He spoke with me, the players and the club about what happened.
"It's now in the past."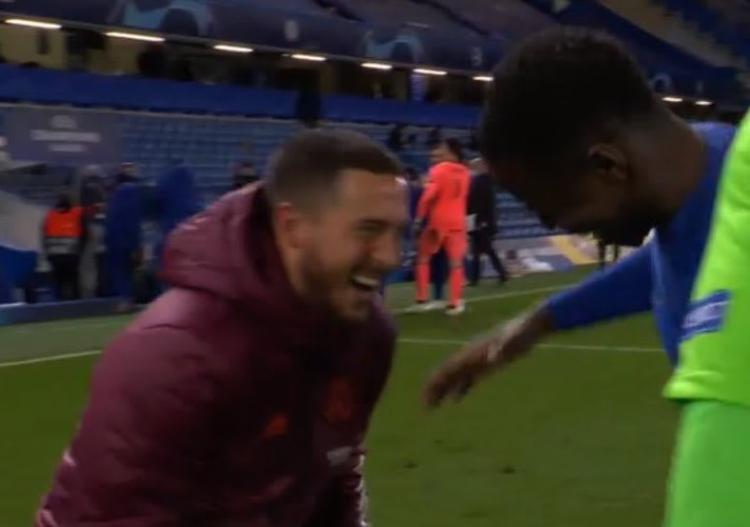 According to a report from ABC this week, Chelsea will be offered former star Hazard for as little as €50 million by Real Madrid.
The Spanish broadcasters claim that the club are so fed up with Hazard's struggles to stay fit and this latest saga that they are happy to cut their losses this summer.
READ MORE: Should Chelsea re-sign Hazard?
It has been a miserable stay in the Spanish capital for Hazard since his move for an initial €100m – potentially rising to €146m – in 2019.
In that time he has only been able to start 21 league matches amid injury woe, scoring only three times.
He has also seen his fitness and dedication questioned.
Hazard apologises to Real Madrid fans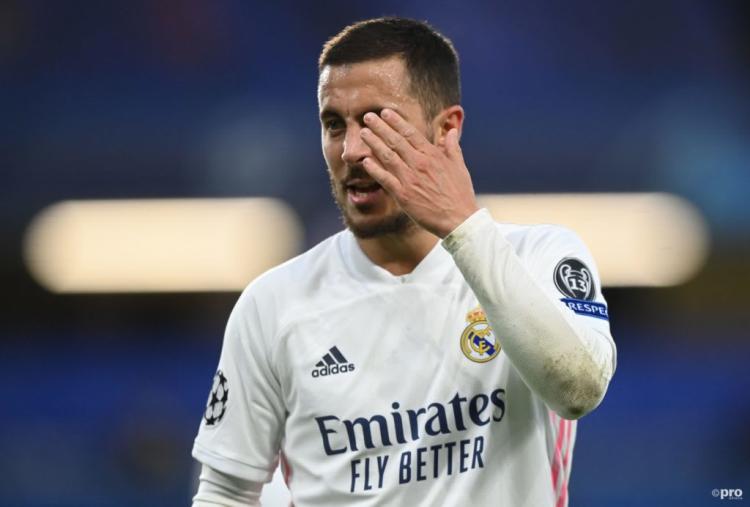 The apology from Hazard had come on Thursday after a huge backlash from the Spanish press.
Most notably, a rant from El Chiringuito TV presenter Josep Pedrerol went viral.
READ MORE: Another Bale! Laughing Hazard slammed by press
Hazard responded in an Instagram story writing: "I am sorry.
"I have read lots of opinions about me today and it was not my intention to offend any Real Madrid fans.
"It has always been my dream to play for Real Madrid and I came here to win. The season is not over and together we must battle for La Liga!
"Hala Madrid!"