Should Chelsea re-sign Eden Hazard this summer?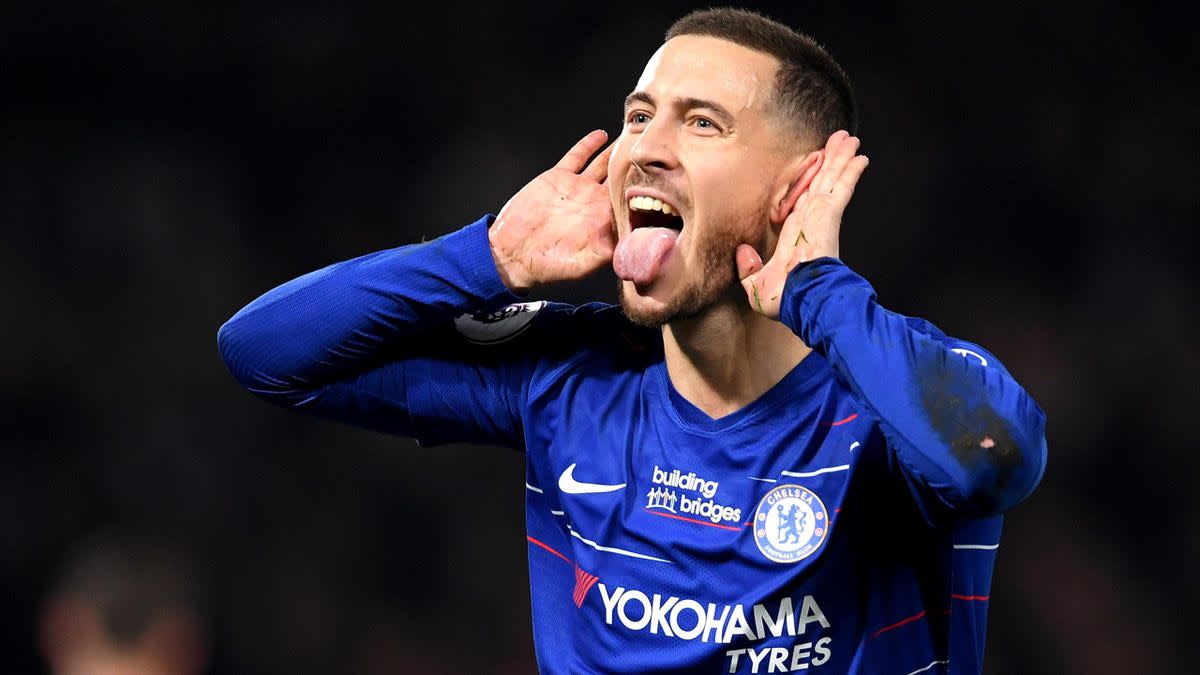 Chelsea will undoubtedly be one of the busiest clubs in the summer transfer window but it remains to be seen which players they will try to buy.
Reports in England suggest the club are in need of a new right back, as well as a striker to replace either Tammy Abraham or Olivier Giroud.
However, according to some reports in Spain the Stamford Bridge side may be offered the opportunity to pull off a rather unorthodox signing in just a few months time.
According to ABC, Chelsea will be offered former star Eden Hazard for as little as €50 million by Real Madrid.
The Spanish broadcasters claim that the club are so fed up with Hazard's struggles to stay fit and his apparent indifference about Madrid's elimination from the Champions League that they'll happily cut their losses with the Belgian international this summer.
But while Madrid may be happy to sell Hazard, that doesn't exactly mean Chelsea are interested in signing him. 
Why Chelsea won't re-sign Eden Hazard this summer
While few clubs across Europe would likely turn down the option to sign the talented forward, Chelsea are probably the one club that don't need Hazard next season.
A large part of that is down to the fact that the Stamford Bridge side just spent the last two years rebuilding their team after the winger made the move to Spain.
For example, the very season that Hazard was sold to Madrid saw the emergence of Mason Mount as an exceptional attacking midfielder. Then, in the previous summer, Chelsea cashed in the player's transfer fee to sign Kai Havertz, Timo Werner and Hakim Ziyech.
READ MORE: Jorginho's agent reveals when his client will leave Chelsea
While Hazard may not play in the very same positions as those four players, his return would see him stepping on their toes and consistently getting in their way.
Even if Hazard was still the player he once was at Chelsea – and that is a big if – his reintroduction to this team would clearly be at the expense of one of these exciting, young players.
And it seems unlikely that Tuchel would sanction such a move this summer.