The footballers who have transferred for more than €100m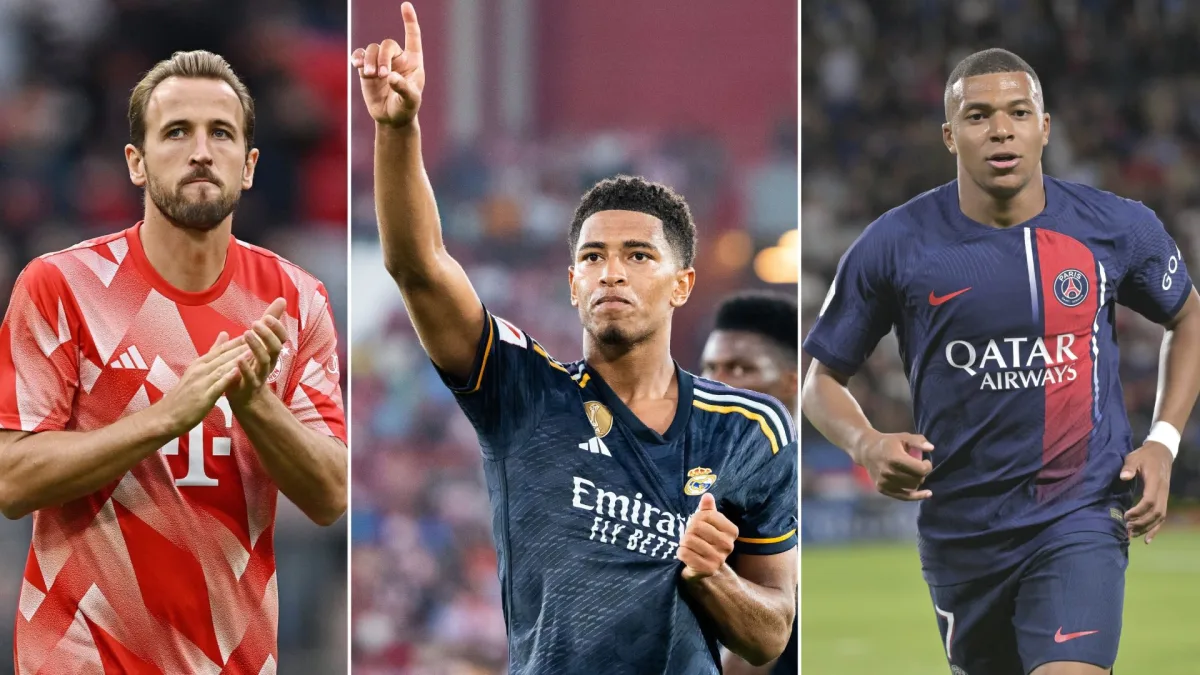 Jude Bellingham, Moises Caicedo, Declan Rice and Harry Kane became the latest players in the 2023-24 season to transfer for €100m or more after they both completed three-figure moves in the summer 2023 window.
They followed Enzo Fernandez and Mykhailo Mudryk, who moved for over €100m in the winter of 2023.
Article continues under the video
€100m football transfers - the full updated list
Here are all the players who have made it to football's €100m club so far.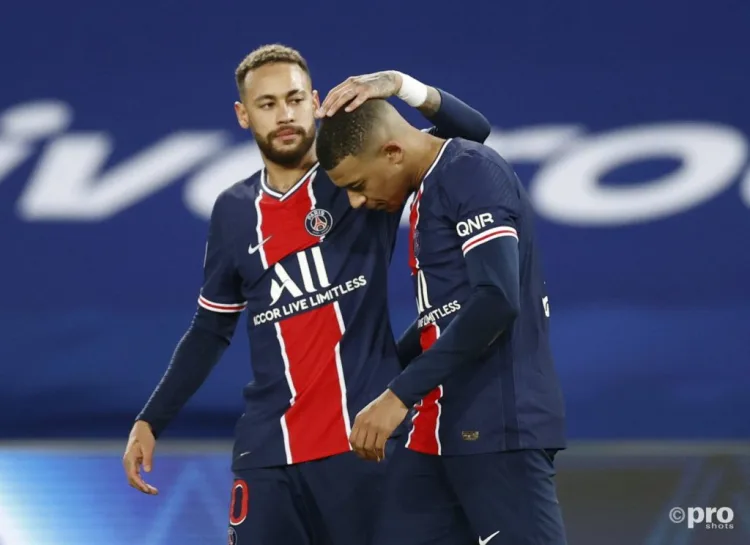 Neymar's 2017 move from Barcelona to Paris Saint-Germain smashed the world transfer record. It was not thought a deal worth €222 million was possible, given that PSG were made to pay the fee up front, yet the club's Qatari owners came up with the goods and more than doubled the previous mark.
This was the deal that started a chain reaction of mega transfers.
Kylian Mbappe's big-money move to PSG technically took place in 2018 given that his first year at the club was on loan. Mbappe has gone on to justify the deal by becoming the undisputed star at Parc des Princes, delighting fans when he turned down the chance to join Real Madrid on a free transfer in 2022 and instead sign a new deal.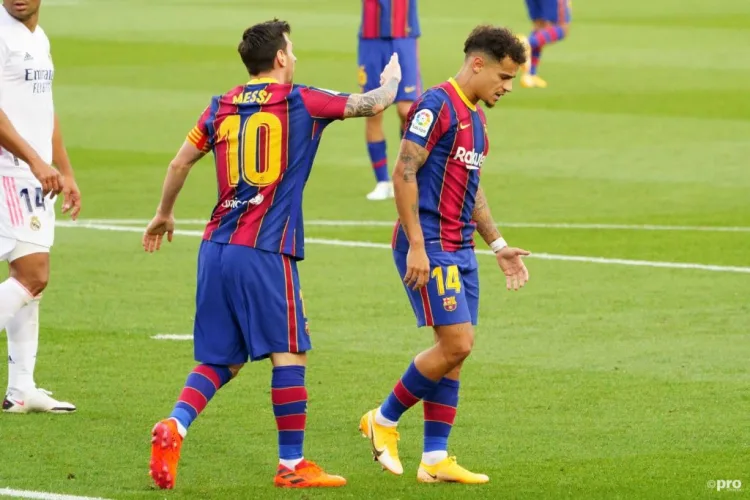 With Barca desperate to find a replacement for Neymar, they ultimately turned to Liverpool's Philippe Coutinho, yet this proved one of the great flop transfers in footballing history. Not only did Barca overpay in the January window, they saw Coutinho's form drop off a cliff.
He left Barca in the summer of 2022 for a fraction of the price they had bought him for, with Aston Villa completing a deal worth around €20m.
Joao Felix was a shining prospect at Benfica when Atletico Madrid picked him up for a staggering fee as a replacement for Antoine Griezmann. However, Felix struggled to live up to that billing in Madrid.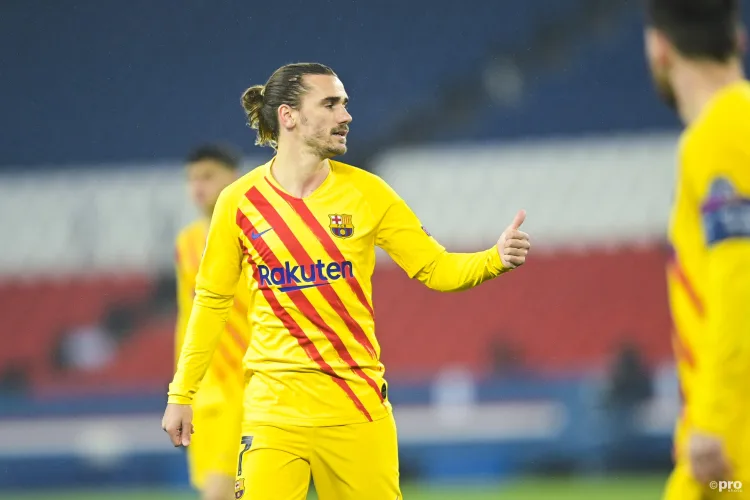 While it would be unfair to characterise Griezmann as a flop at Barcelona, he certainly has not justified the money the club invested in him. In reality, he was the wrong profile for the Catalans and found himself stepping on the toes of Lionel Messi before being sent back to Atleti as the club's financial problems took hold.
It seemed as though it would only be a matter of time before the darling of English football would make a big-money move and it finally happened in early August 2021 when Manchester City coughed up a remarkable sum to entice Jack Grealish away from his boyhood club.
Paying €115m for a player who was once on your books is not a great look, particularly if he fails to fire in the style that Lukaku has done over the course of the 2021/22 season. He returned from Inter as a Serie A champion but spent much of his time on the Blues' bench when back at Stamford Bridge. He was loaned back to Inter for 2022-23 and then Roma in 2023-24.
Young, outrageously two-footed and extremely dynamic, Dembele was the player that Barcelona signed to replace Neymar. Injury problems robbed him of a chance to show his best at Camp Nou and he left for PSG in 2023.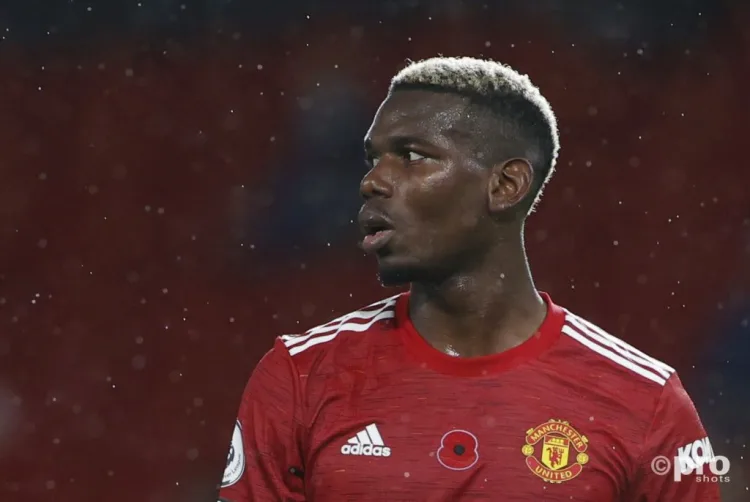 While Paul Pogba gets people talking, he never did so at Manchester United for the right reasons. A star when given freedom for France, the Red Devils struggled to unlock that side of his game and saw him embarrassingly depart on a free transfer in 2022.
The first-ever €100m player may have spent his final seasons at Real Madrid as a burden to the club, but there is no doubt that Bale has had his moments at the club. In particular, his overhead kick in the 2018 Champions League final will long be remembered.
Real Madrid took what they felt was a calculated gamble by signing Hazard on a huge fee just a year before his deal at Chelsea ended. Hazard, however, knew only injury torment at the Bernabeu – something that had never before affected him in his career. He left in 2023.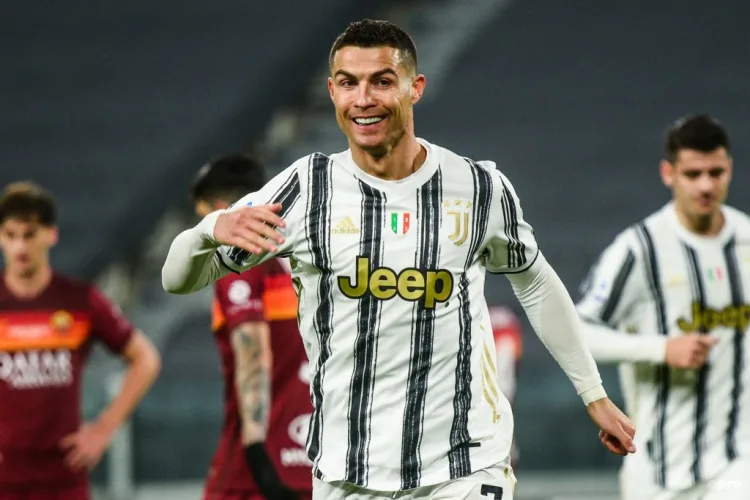 One of the greatest players of all time, while Juventus might have seen their star fade since Ronaldo's arrival, that was not the Portuguese's fault. He was the quickest player in club history to 100 goals but left to return to Man Utd in 2021.
France midfielder Aurelien Tchouameni became just the second member of the €100m club without a Champions League group stage appearance to his name after Grealish when he moved from Monaco to the Bernabeu. Los Blancos signed him as a long-term project by offering him a six-year deal. He has started well.
Uruguay striker Darwin Nunez joined the club in June 2022 with his big-money switch to Anfield. The Benfica ace stood out across the 2021-22 season and particularly impressed during the Champions League tie with Liverpool, when he scored in each leg as his side went down to Jurgen Klopp's men. So far he has had a mixed start at Anfield.
Antony became Ajax and the Eredivisie's biggest-ever sale, a record previously held by Frenkie de Jong when he went to Barcelona. The overall package was worth €100m: €95 million as a fee, and €5m in achievable add-ons. The Brazilian shone for Ajax in the two years he was there and wished to reunite with Erik ten Hag at Old Trafford. He has disappointed so far.
Mykhailo Mudryk officially joined Chelsea from Shakhtar Donetsk after the Blues successfully hijacked Arsenal's deal for the winger.
Mudryk had long been expected to join Arsenal, who had been in negotiations for the wideman since the summer of 2022.
The then-22-year-old was hailed as one of the most exciting youngsters in world football when making the move. But he has struggled so far.
Enzo Fernandez (Benfica to Chelsea, 2023) - €121m
Enzo Fernandez joined Chelsea on Deadline Day of the January 2023 transfer window, taking the Blues' spending to a world record amount for a winter market.
Chelsea had been desperate to improve their midfield and opted to sign Enzo to replace Jorginho, who moved to Arsenal.
Enzo had shone at the 2022 World Cup, helping Argentina win their first title since 1986.
Moises Caicedo (Brighton to Chelsea, 2023) - €134m
Chelsea signed their third €100m-plus player of the year when they broke the British transfer record to buy Moises Caicedo from Brighton.
Caicedo had emerged as the most exciting young centre midfielder in the Premier League over the previous 18 months.
Chelsea beat Liverpool to the Ecuador star's signature.
Declan Rice (West Ham to Arsenal, 2023) - €122m
Arsenal had come close to winning their first Premier League title in almost two decades during the 2022-23 season.
Intent on going one better on their second-place finish in 2023-24, the Gunners broke their own transfer record to sign Declan Rice from West Ham.
Rice had established himself as the league's best defensive midfielder and a key player for club and country.
Jude Bellingham (Borussia Dortmund to Real Madrid, 2023) - €134m
Jude Bellingham became the fourth most expensive player of all time at the time of his move to Real Madrid in the summer of 2023.
Madrid spent a club record €134m for the best young midfielder in the world.
Bellingham was wanted by virtually every big club in Europe but Madrid beat the likes of Man City and Liverpool to his signature.
Harry Kane (Tottenham to Bayern Munich, 2023) - €120m
Harry Kane smashed the Bayern Munich club transfer record in the summer of 2023 as he left Tottenham in a €120m deal, with add-ons included.
In the process, Kane became the most expensive sale in the history of Spurs.
Kane was signed as the belated replacement for Robert Lewandowski, one year after the Bayern legend had left to join Barcelona.