'Another Bale' – Spanish press slam laughing Hazard after Real Madrid's Champions League loss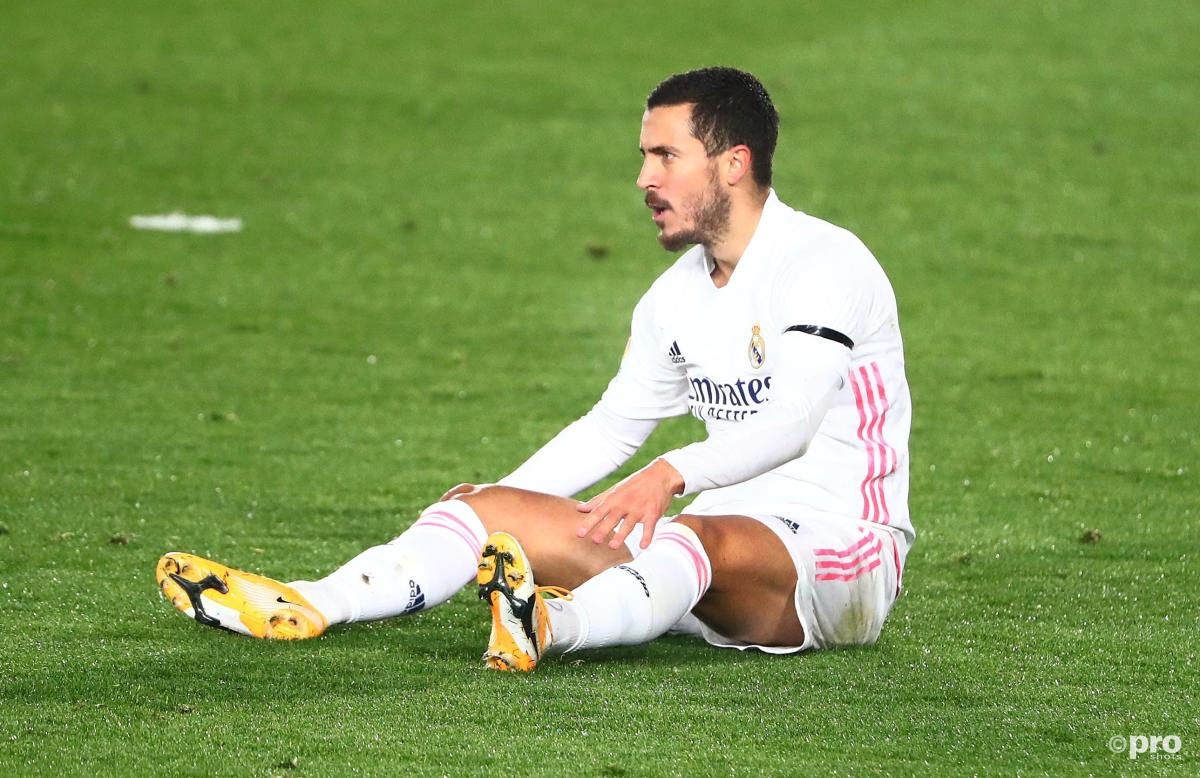 Eden Hazard's time at Real Madrid has suffered another major blow in the wake of the Champions League elimination to Chelsea on Wednesday.
After the 2-0 Stamford Bridge loss, which saw Los Blancos go down 3-1 on aggregate, he was seen on the pitch joking and laughing with Kurt Zouma.
READ MORE: What the hell has happened to €146m flop Hazard?
It is a look that has not gone down well in Spain. After all, he has been an expensive flop at Real Madrid, spending more time injured than fit and rarely producing his best even when available.
The Madrid press has, therefore, rounded on him, comparing him to Gareth Bale, who has been loaned out to Tottenham.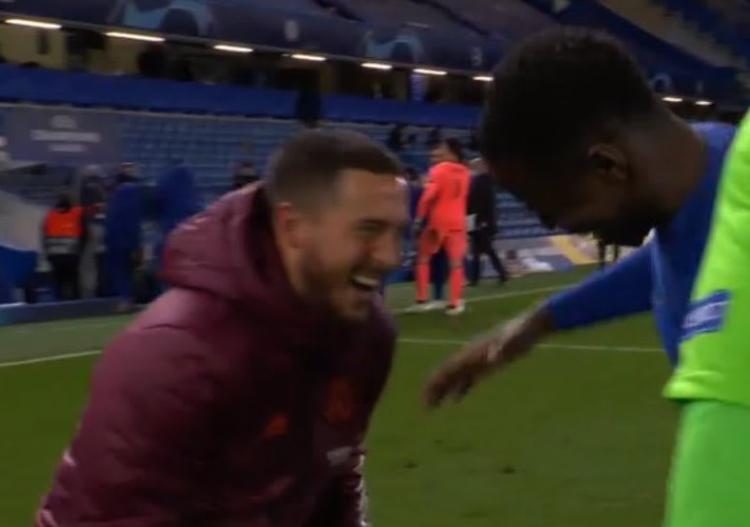 TV channel El Chiringuito offered a particularly scathing assessment of Hazard's actions.
"Real Madrid eliminated and Eden Hazard laughing," host Josep Pedrerol said. "Hazard. Two years of messing with Real Madrid.
"Gained weight, saying nothing.
"I was just reading and you lot said: 'Another Bale.' Another Bale.
"Madrid waiting three years for you, Madrid paid €100 million for him. They were just eliminated and it's possible to find something that is funny?
"After Zinedine Zidane gave you the opportunity – which you didn't deserve – to play from the start, you laugh at everyone.
"From Hazard, this is very serious. Hazard cannot continue for another second at Real Madrid!"
'Hazard, total disappointment'
AS gave a summary of what happened.
"The Belgian… went to congratulate his former team-mates for reaching the final. So far so good.
"But he was seen laughing with several of them, as if he was another member of the blue team."
Marca led with 'Hazard, total disappointment' but were not so stinging with their criticism.
"The Belgian does not respond to the confidence of his coach. Against Chelsea, he tiptoed through a big game and Madrid paid for it," the paper said. "For now, Hazard does not show any signs of life."
Barcelona-based Mundo Deportivo said: "Los Blancos were crestfallen and lamenting on the pitch. Everyone except Hazard, who used the end of the game to greet his former Chelsea team-mates and chat with them in a friendly way.
"The Belgian, who barely took part in the game during more than 80 minutes on the pitch, showed no hint of grief and, in addition, had a laugh that Real Madrid did not like at all."
Hazard's problems, then, have only increased at Real Madrid.