The 10 biggest summer Deadline Day transfers of all time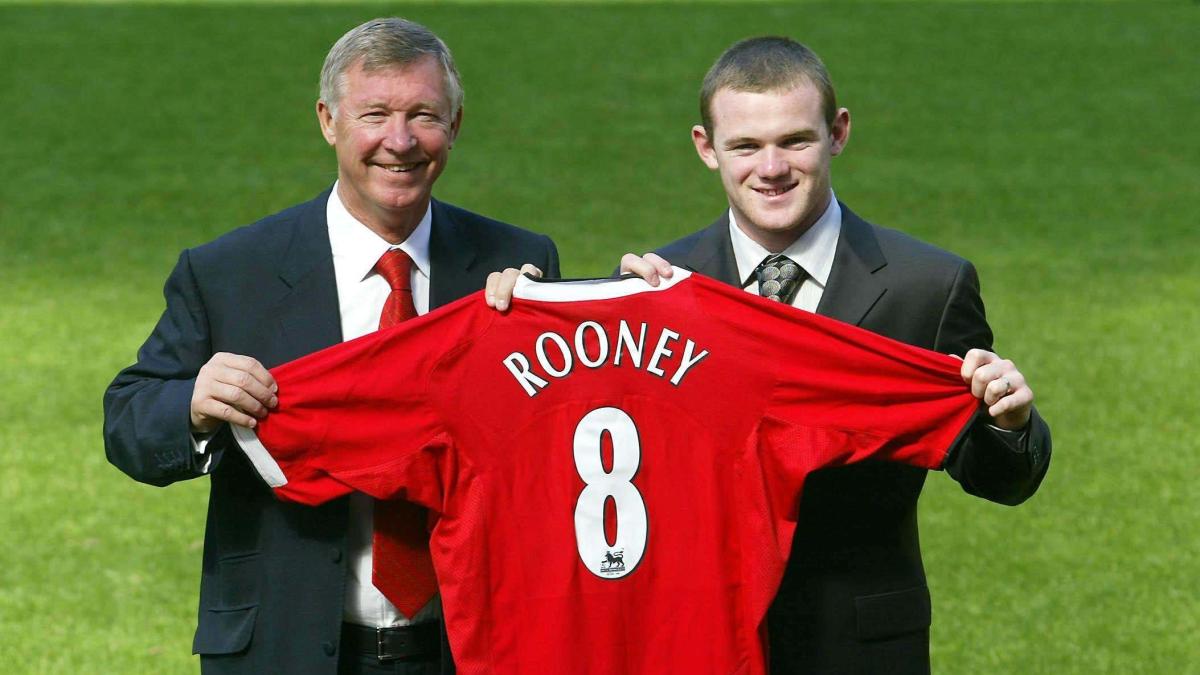 The transfer window for all major European leagues will slam shut on Tuesday 31 August.
Leaving it until the last minute to bring in a big money signing may seem like an act of desperation, but many teams have had great success waiting until the final day of the window to bring in a marquee acquisition.
In the last day of the January transfer window, such deals as Luis Suarez to Liverpool and Pierre-Emerick Aubameyang to Arsenal have taken place to much success.
In this list, though we'll focus on some of the greatest deadline day deals of the summer window.
Ronaldo: Inter to Real Madrid, €46m (2002)
Ronaldo instantly became an icon at Inter after his world record transfer from Barcelona in 1997.
He lit up Serie A in his first two seasons before his career was decimated by two serious knee injuries. Ronaldo barely played in the next three years, although he did return towards the end of the 2001-02 campaign and appeared destined to win an elusive Scudetto until Inter blew it on the last match of the season.
Ronaldo was pictured on the bench in tears in that final day defeat to Lazio and it would be his last game for Inter. The Brazilian told president Massimo Moratti that he would only stay if manager Hector Cuper was sacked.
Moratti stuck with Cuper and Ronaldo left for Real Madrid on deadline day for €46m.
Wayne Rooney: Everton to Man Utd, €39m (2004)
Manchester United beat off stern competition from Chelsea to sign Wayne Rooney for €39m on the last day of the window in 2004.
Sir Alex Ferguson admitted that the deal raised eyebrows, yet any doubts were soon cast aside by Rooney. On debut, against Fenerbahce in the Champions League, he scored a glorious hat-trick and grabbed an assist. It was to be the beginning on a long and largely happy relationship.
He might not have held every record at Old Trafford, but he certainly claimed many that count. Indeed, he surpassed Dennis Law and Bobby Charlton to become the club's all-time leading scorer on 253 goals, amassed from 559 games.
Back in 2004, Ferguson's move for a precious youth may have seemed like a gamble, but in hindsight it ranks as one of the best deals he ever did.
Zlatan Ibrahimovic: Ajax to Juventus, €16m (2004)
Zlatan Ibrahimovic's final goal for Ajax at the start of the 2004-05 season will go down as arguably the greatest of not only his career but in football history full stop.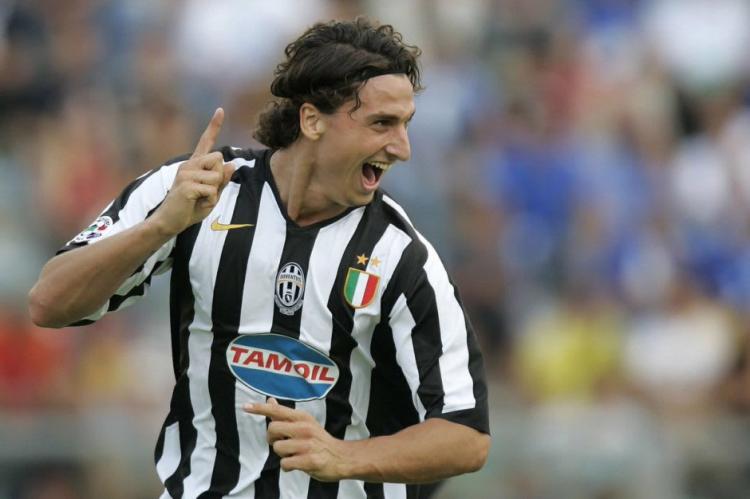 The Swede dribbled past the entire NAC Breda defence with a series of outrageous feints and dummies before stroking the ball into the net.
Unfortunately for Ajax, this attracted the interest of Juventus. Mino Raiola helped engineer a €16m deal on deadline day and Zlatan would go on to become one of the best players of his generation over the next two decades.
Sergio Ramos: Sevilla to Real Madrid, €27m (2005)
Sergio Ramos became the most expensive Spanish defender in history when he joined Real Madrid from Sevilla 16 years ago.
While it was clear he was a special talent, nobody could have predicted just how fantastic a bit of business this turned out to be.
Ramos is one of the most decorated players around, having won five La Liga titles, two Copa del Rey titles, and four Champions League titles.
At Santiago Bernabeu, he became one of the undisputed greatest defenders in the world before leaving for Paris Saint-Germain in 2021.
Ashley Cole: Arsenal to Chelsea, €7.4m + William Gallas (2006)
Ashley Cole switched from the red side of London to blue when he joined Jose Mourinho's Chelsea in the summer of 2006.
Arguably the best left-back in Premier League history, the move was a resounding success and saw Cole elevate his standing as the most talented full-back in world football at the time.
Cole joined a Chelsea side fresh from winning back-to-back Premier League titles and, alongside the likes of Frank Lampard, John Terry, Petr Cech and Didier Drogba, was vital in consolidating the Blues' status as one of Europe's elite sides.
While Arsenal fans would never forgive Cole, dubbing him 'Cashley' due to his alleged desire to leave for Chelsea for more money, he undoubtedly made the correct decision in leaving for the Blues.
Carlos Tevez & Javier Mascherano: Corinthians to West Ham, UND (2006)
The image of Alan Pardew standing between Carlos Tevez and Javier Mascherano holding their new West Ham shirts remains one of the most iconic and bizarre in terms of the transfer window.
The Argentine pair joined the Hammers together on deadline day in 2006 though the deal was as controversial as it was exciting.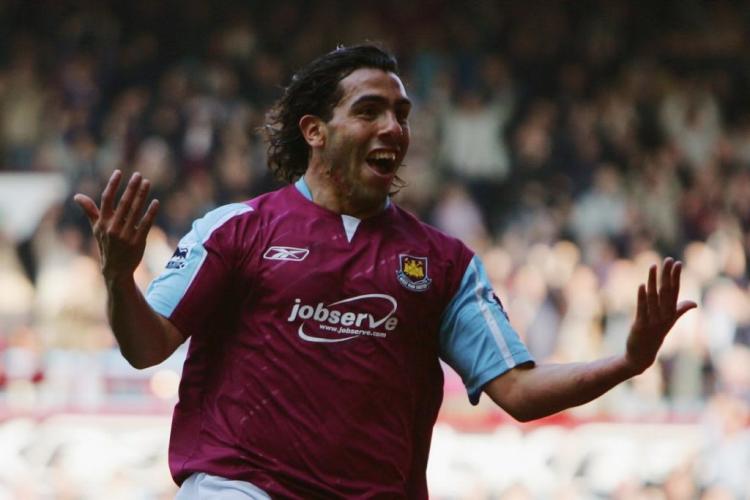 Both players were owned by Media Sports Investments, a company that at the time owned a 51% stake in Corinthians and has just struck a deal with West Ham. The transfer was highly confidential, with no release of transfer fee or contract length for either player.
As it happened, Tevez lasted only one season before moving to Manchester United and Mascherano left for Liverpool the following January. Third party ownership of players was banned worldwide in 2015.
Dimitar Berbatov: Tottenham to Man Utd, €38m (2008)
Around 2008 Man Utd had one of the best attacking rosters in the world, with Rooney, Cristiano Ronaldo and Carlos Tevez terrorising defences for the Old Trafford side.
Ferguson wanted to add something different in his forward line, though, which is why he requested the signing of maverick Tottenham striker Dimitar Berbatov.
The Bulgarian remains one of the classiest players ever to play in the Premier League, and although he had to contend with sharing minutes with the above trio, he usually performed when called upon.
His sensational hat-trick against Liverpool was one of the highlights of his Man Utd career, ensuring he would go down as a beloved figure among the fans.
Robinho: Real Madrid to Man City, €42m (2009)
Now a powerhouse in the transfer window, Manchester City's first mega-money transfer came on deadline day in 2008 when they acquired Robinho from Real Madrid for €43m.
The Brazilian, who was 24 at the time, had spent three seasons at the Bernabeu and was electric in his first season at City, with 14 goals and five assists in 31 Premier League games.
It very quickly went backwards, though, as he made only 10 appearances the following campaign before being loaned to Santos in January and subsequently sold to Milan in the summer of 2010.
Mesut Ozil: Real Madrid to Arsenal, €50m (2013)
Mesut Ozil's Arsenal career may have finished with a whimper as he was strangely allowed to leave on a free transfer to Fenerbahce, but he remains one of the best creative number 10s the Premier League has seen over the past 15 years.
Ozil's elegance and nonchalant nature when in possession has led to accusations of laziness over the years, but the German's number cannot be ignored when it comes to making goals.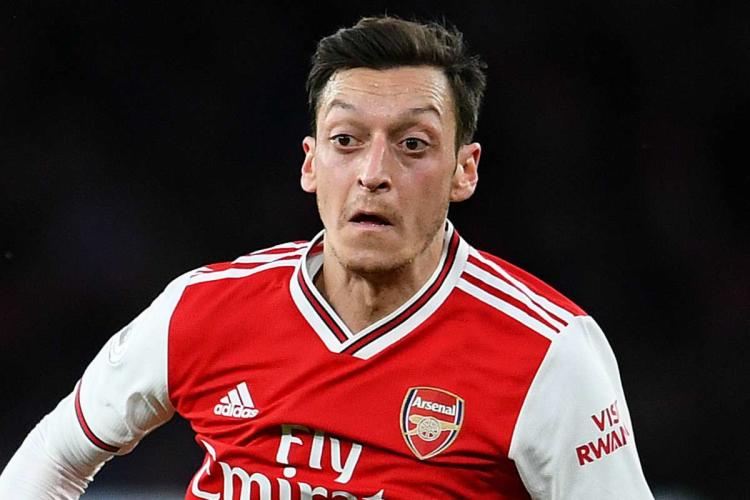 In 268 appearances for the Gunners he contributed to well over 100 goals via 77 assists plus 44 goals scored himself.
He lost his way after Arsene Wenger left the club, but when on-song there was arguably nobody better in the league at finding that killer pass.
Gareth Bale: Tottenham to Real Madrid, €100m (2013)
Gareth Bale became the most expensive player in history at the time when he signed for Real Madrid from Tottenham for a cool €100m.
The Welshman would go on to form a devastating attacking partnership with Ronaldo and Karim Benzema in the Spanish capital, with the trio dubbed 'BBC'.
His contributions to Real Madrid's cause remain underrated, as he has scored no less than three goals in Champions League finals for the club, including one of the greatest goals the final has ever seen - that overhead kick against Liverpool.
Bale has been accused throughout his Madrid career of being too focused on the golf course and not integrating himself into the culture at the club by way of learning Spanish.
After a loan move to Tottenham, he has been given another opportunity to reclaim his best form with Carlo Ancelotti back.