What the hell has happened to €146m flop Hazard?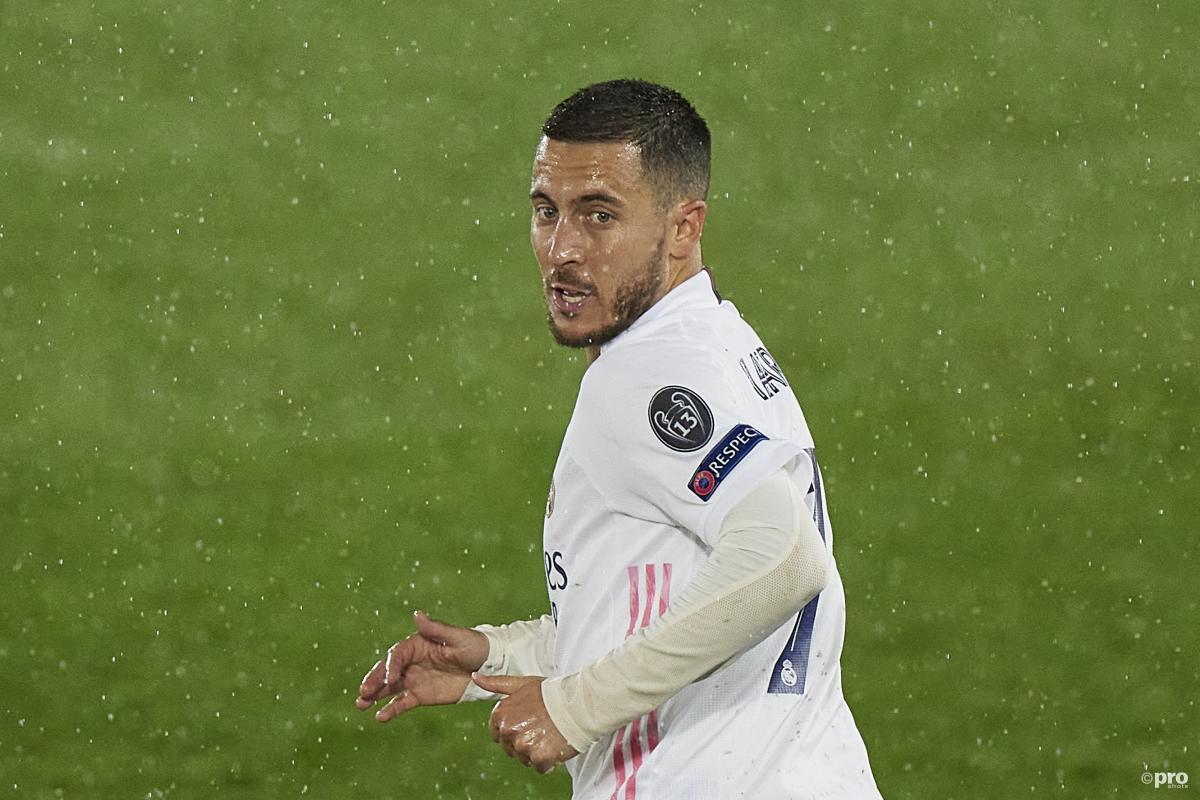 By Ben Hayward, Spanish Football Expert
Eden Hazard returns to Stamford Bridge on Wednesday night with a point to prove.
Hazard left Chelsea in the summer of 2019 after seven successful seasons, 110 goals and six major trophies. He was even described as the club's best-ever player by their former midfielder Joe Cole. But little has gone right for him since.
READ MORE: Hazard, Anelka and the 10 worst Real Madrid signings of all time
Real Madrid made Hazard their most expensive signing in 2019 in a €100 million deal, which could rise to €146m (or even €160m according to reports in his homeland). Los Blancos' hierarchy had been unconvinced he was worth the outlay, but coach Zinedine Zidane had pushed for the transfer and having recently returned to help the club out of a difficult situation, he was backed.
Zidane had long spoken of his admiration for the Belgian.
"I would take him with my eyes closed," he said while the midfielder was at Lille.
Zidane gets his man
A decade later, he had his man and Hazard was supposed to lead the rebuilding project in Zidane's second spell at the Santiago Bernabeu.
But the Belgian turned up for pre-season training overweight, by his own admission, and that saw his commitment questioned from the outset.
"It was my dream from a young age to play for Real Madrid," the midfielder had said at his unveiling. But arriving out of shape brought criticism from the media and, to make matters worse, the Belgian picked up an injury on the eve of the 2019-20 season.
In his seven seasons at Chelsea, Hazard had missed only 21 games through injury. At Real Madrid, he has been sidelined for 58 already in just two campaigns.
Much of that is bad luck. Hazard suffered a "micro-fracture" following a challenge from international team-mate Thomas Meunier in Madrid's 2-2 draw at home to Paris Saint-Germain in the Champions League in December 2019. Before he was forced off, Real had been playing their best football since Zidane's return.
Hazard at Real Madrid
| | 2019/20 | 2020/21 |
| --- | --- | --- |
| Appearances | 22 | 17 |
| Goals | 1 | 3 |
| Assists | 4 | 1 |
| Yellow Cards | 1 | 0 |
| Red Cards | 0 | 0 |
| Ave Rating* | 7.0 | 6.6 |
*Source: FootballCritic
It was the same ankle he had injured while playing for Belgium in 2017 and a small metal plate was inserted to help with his recovery.
Los Blancos opted for conservative treatment instead of an operation, but Hazard suffered a more serious fracture against Levante in only his second game back and this time surgery was required.
Hazard was sent to Dallas for the procedure and had a larger metal plate put in. The enforced break due to Covid-19 allowed him to return to action before the end of the season. Real Madrid won La Liga, but his overall contribution was minimal.
There was just one goal for Hazard in 22 appearances in his debut campaign. Three in 17 games have followed this term. At Chelsea, he had hit 13, 17, 19, six, 17, 17 and 21.
His second season brought a second chance, but a series of muscle problems have halted his progress. Hazard has suffered thigh, calf, groin and ankle injuries in 2020-21, as well as a positive Covid test.
All of the injuries could be connected. His doctor with the Belgian national team has suggested so, claiming his body was at the limit and that "mental stress can be reflected in his muscles".
Zidane did not agree with that assessment, but did admit he was unable to explain a fresh setback for the Belgian after a 15-minute substitute appearance against Elche in March.
Hazard is 30 years old now and still has just 39 games for Los Blancos under his belt. He is fit for Madrid's Champions League semi-final second leg at Chelsea on Wednesday, though, and on Saturday started his first match since late January as he completed 72 minutes in the 2-0 win over Osasuna.
Madrid president Florentino Perez claimed recently that without a European Super League, there would be no Galáctico signings for Real Madrid this summer.
'Hazard has never had the drive of Messi or Ronaldo'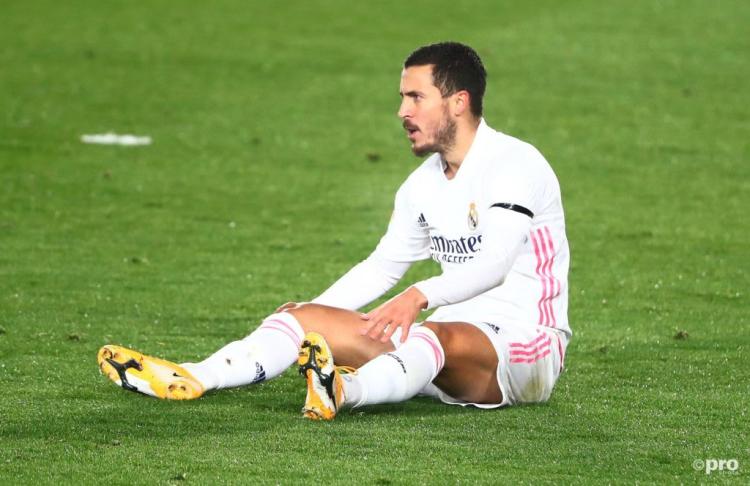 Hazard remains the last Galactico, but former Chelsea attacker Damien Duff is pessimistic about the Belgian's career in Madrid.
"You'd worry for him going forward,' he told RTE this week. "He's 30, he relies on sharpness, being a quick dribbler. We all know after 30 it's downhill. He's never been a top pro and he's never had the drive of [Lionel] Messi and [Cristiano] Ronaldo. If he did, you'd probably be mentioning him with them two players.
"He turned up for his first pre-season at Real Madrid – Galactico, €160million – overweight. Fat. Call it what you want. You'd worry for him, because he's had 11 injuries (in his time in Spain) and to come back from 11 injuries – and he's hardly played in two years – you need to have drive, you need to be a top pro."
Despite the lingering doubts over his professionalism, Hazard is now working hard to change those perceptions and Zidane said at the weekend that his player is pain-free.
"He looked good on the pitch on Saturday. He had no reaction and now he can move forward. He is going to bring a lot to the team," the coach said.
Previously, the Frenchman had claimed that everyone at the club was helping Hazard and that he wished "with all my strength" that Real Madrid would get to see the player he is.
With Karim Benzema carrying the team's attack virtually on his own this season and a place in the Champions League final at stake, Wednesday would be an ideal time to start.