Top 10 players with highest combined transfer fees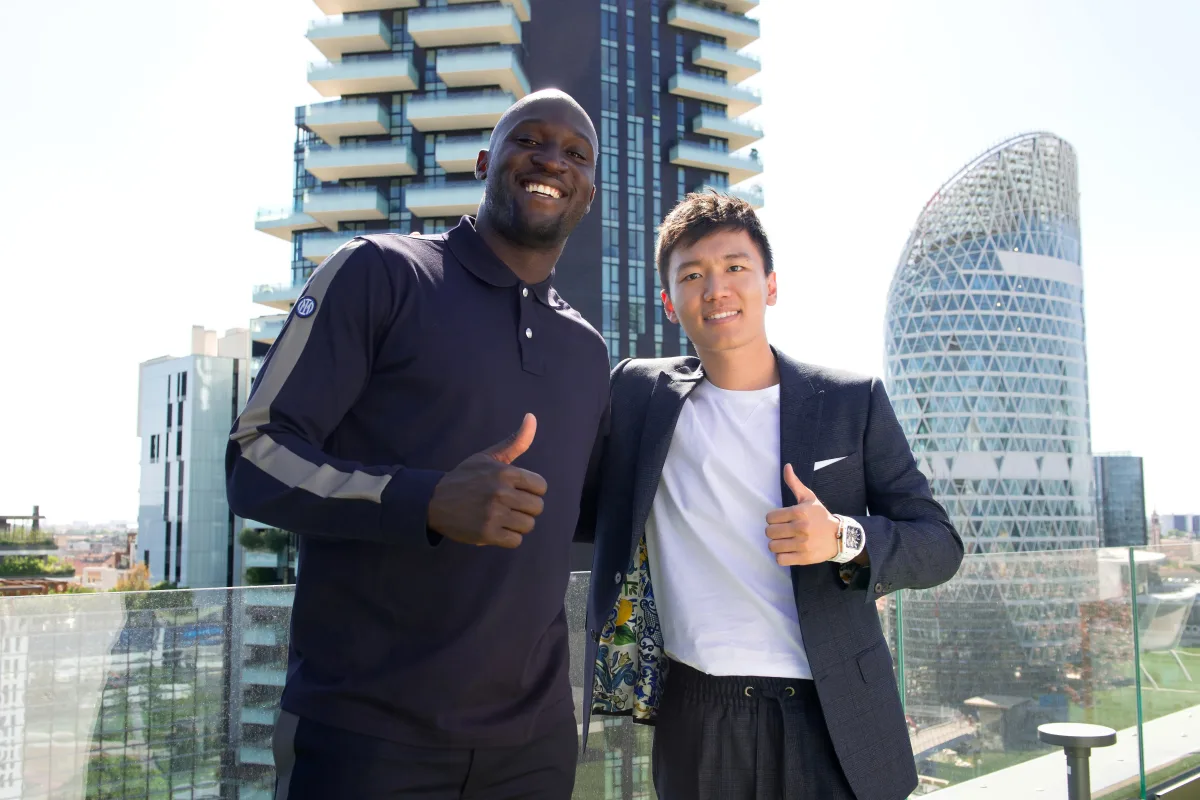 Romelu Lukaku has returned to Inter Milan on a season-long loan following his €115 million move from the Nerazzurri back to Chelsea last year, and in doing so, the Belgian has extended his lead as football's most expensive player, in terms of collective transfer fees paid for him.
Neymar previously held the record for the highest transfer fees in history, largely thanks to his world-record move to Paris Saint-Germain in 2017.
Matthijs de Ligt's transfer from Juventus to Bayern Munich in July 2022 ensured he sailed to the top of the list of defenders with the highest combined transfer fees. However, he just misses out on the top 10 of all players by just €5m.
Which players do make the top 10?
1. Romelu Lukaku - €343m
Lukaku is the most expensive player in history in terms of combined transfer fees, extending his lead following his €8m loan.
The striker has never been at a club for longer than three years, and hence he has already moved clubs on a permanent basis six times.
Having joined Chelsea in 2011, Lukaku went on loans to West Brom and Everton before being sold to the latter for €33m after the arrival of Diego Costa to Stamford Bridge. He then moved to Man Utd for an initial €88.65m, rising to €106.4m with add-ons.
Inter followed, and after excelling in Italy he returns to Chelsea, where he hit the ground running with a second debut goal versus Arsenal.
Things went sour for him since, and after flirting with an Inter return midway through the campaign, he has now completed his return.
2. Neymar - €308m
As mentioned above, Neymar used to hold this record, but was surpassed by Lukaku last summer.
Not only did Neymar break the world record fee, but he also moved to Barcelona for a huge €86.2m when he left Santos in 2013.
That means when added together, Neymar has cost around €308m. This is a huge amount for someone who has failed to make over 20 league starts in each of the past four seasons.
He is, of course, a supremely talented player, and is arguably one of the best players in the world; that quality doesn't come cheap.
3. Cristiano Ronaldo - €221m
While Neymar has made two transfers to make up his combined fee, Cristiano Ronaldo has had three. However, his move to Manchester United certainly pales in comparison to the fees paid afterwards.
After winning the 2008 Ballon d'Or, and establishing himself as world star, Ronaldo broke the transfer record at the time when Real Madrid paid €94m for his services.
He then set the Santiago Bernabeu alight, winning four Champions Leagues, before departing for Juventus in 2018, as the Old Lady hoped to replicate Los Blancos' success.
Ronaldo was still top scorer at Euro 2020 at 36 and scored 25 or more league goals in every season at Real Madrid and Juventus.
4. Alvaro Morata - €180m
A slightly surprising name to feature so highly, Alvaro Morata has transferred six times, which is why his fees add up to so much.
His move from Real Madrid to Juventus and back again came to over €50m, while he then cost Chelsea over €60m. Atletico Madrid paid an extortionate amount to bring him back to Spain, while Juventus have paid a reported €21m to sign him on a two-year loan deal.
An often misfiring striker who evidently has quality, Morata has racked up some serious fees during his career so far.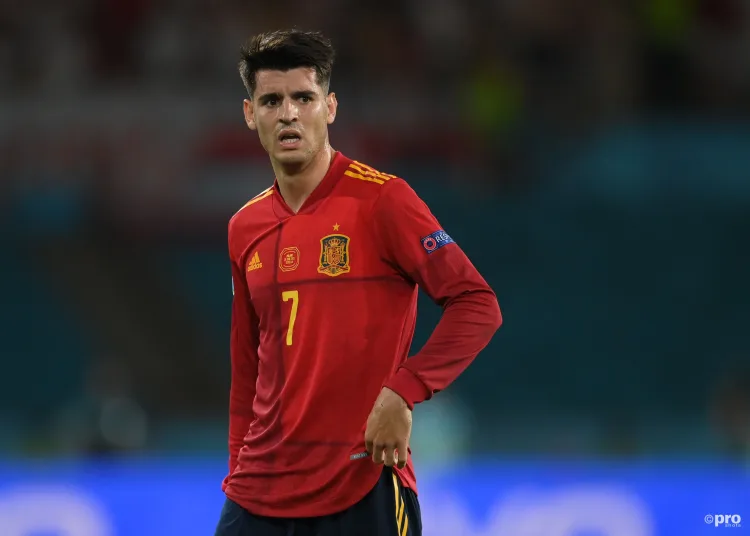 5. Kylian Mbappe - €180m
Some fees vary surrounding Kylian Mbappe's move from Monaco to Paris Saint-Germain, but with various add-ons, and clauses it's believed to be €180m.
The transfer made him the second most expensive signing of all time, and he is the only player to feature on this list who has only made one transfer.
That shows how much money PSG spent on the superstar, and the belief they had in his ability. A World Cup winner, Mbappe has proven just why he cost so much money, although he hasn't been able to deliver a Champions League trophy to Paris as of yet.
6. Philippe Coutinho - €194m
Philippe Coutinho was excellent in the Premier League, but hasn't hit the same heights in La Liga.
Having joined Inter as a teenager from Vasco de Gama, Coutinho impressed in Italy which attracted the interest of Liverpool. One smart signing later, and the Reds had found their new creative outlet.
Coutinho thrived at Anfield, and became a formidable force in the English top flight.
His form caught the eye of Barcelona, who viewed him as the perfect replacement for the departed Andres Iniesta.
The move hasn't worked out, however, and after a loan spell away at Bayern Munich in 2019/20, he was never able to get into the Barcelona side.
He joined Aston Villa on loan in 2022, and earlier in the summer, made the move permanent, joining Steven Gerrard's side for €20m.
7. Eden Hazard - €175m
The success of Eden Hazard's two transfers couldn't be any more different. At Chelsea, he was a cult hero, the main man, a superstar. At Real Madrid, he's been a disaster in terms of injuries and form.
After winning both Ligue 1, and becoming the youngest player ever to win the Player of the Year award in France during his final year, Hazard joined Champions League winners Chelsea and it begun a glorious spell of his career.
He was one of the best players in England, culminating in his best statistical season in 2018/19. He scored 16 and assisted 15 in the league as he guided Chelsea into the top four, and to a Europa League triumph.
It earned him his dream move to Real Madrid for an initial €100m. His time in Spain has been plagued by injuries, and he's not reached over five league goal contributions in a single season yet.
8. Antoine Griezmann - €174m
Another failed move for Barcelona. After Coutinho and Ousmane Dembele, the Blaugrana had one more roll of the dice, and decided to spend even more money on Antoine Griezmann.
The Frenchman had established himself at Atletico Madrid after joining from Real Sociedad, but upon moving to Barca, he didn't quite fit in. He played in similar zones to Lionel Messi, and although he scored 20 goals and assisted 12 in 2020/21, the move hasn't been a success.
In fact, if Barcelona hadn't signed Griezmann, they may have been able to afford to keep Messi for the 2021/22 season and beyond.
9. Angel Di Maria - €170m
A mercurial talent, Angel Di Maria is arguably one of the most underrated players of his generation.
He excelled at Real Madrid, although he was forced out after James Rodriguez was signed after a stellar 2014 World Cup. And although he disappointed at Manchester United following a €70m move, a British record at the time, he has bounced back at PSG.
In total, he's moved clubs four times, with the most recent two transfers that came attached with a fee both costing over €60m.
His latest move has been to Italy, although Juventus signed him for free following the expiry of his PSG contract at the end of the 2021/22 season.
10. Zlatan Ibrahimovic - €160m
Finally onto the man who has played for so many clubs, it's hard to count. One of the best strikers over the past decade and a half, Ibrahimovic's ego is more famous than his ability. But he's played for the biggest clubs in Europe for a reason.
Ajax, Juventus, Inter, Barcelona, Milan, PSG and Man Utd are on his list of clubs, and while he has never cost more than €27m in a single move, except his Barcelona transfer, the sheer amount of clubs he has played for boosts his total tally up.
An iconic figure in football, Zlatan Ibrahimovic won't be forgotten anytime soon.