PSG launch 2021/22 home kit with Real Madrid target Mbappe prominent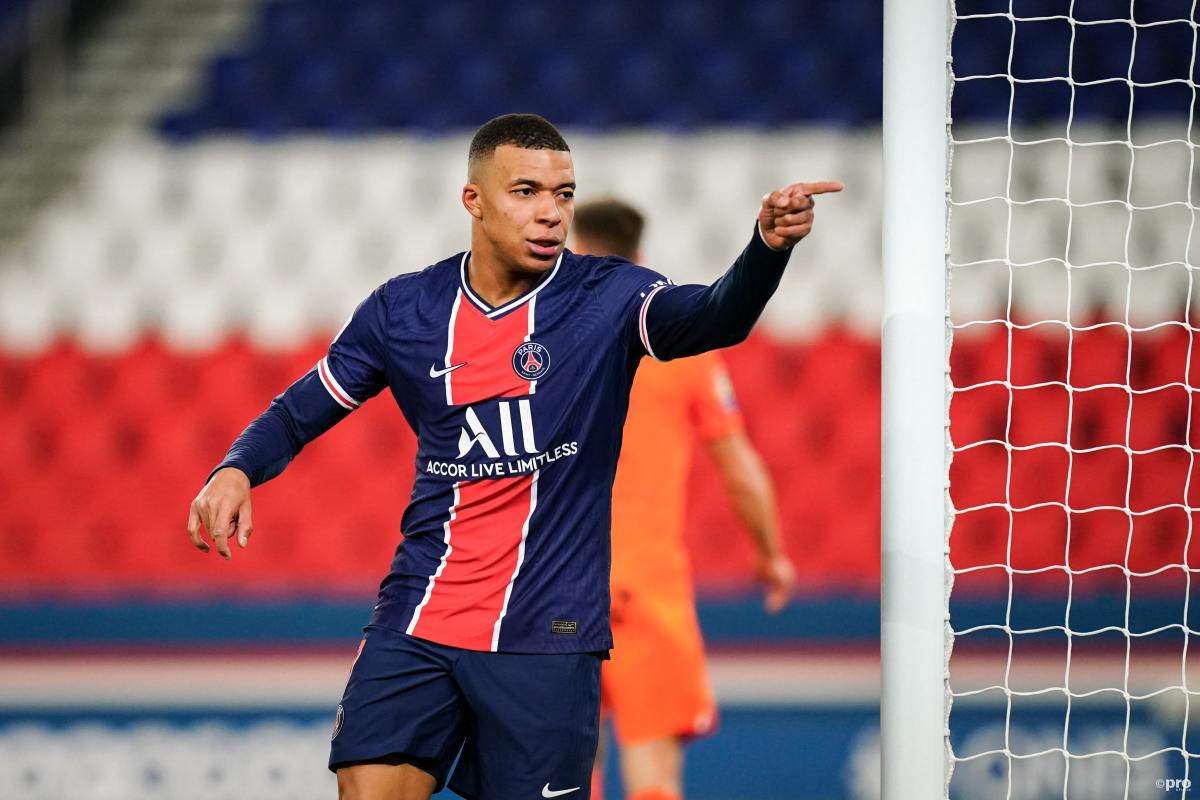 Paris Saint-Germain have launched their kit for the 2021/22 season with Kylian Mbappe to the forefront of the promotion.
Mbappe's future is the source of significant uncertainty given that he has only one year left to run on his contract.
READ MORE: What does Neymar's contract extension mean for Mbappe at PSG?
The World Cup winner has made no secret of his desire to one day move to Real Madrid, although the timing looks problematic.
Madrid are struggling under a significant financial strain and are unlikely to have the type of funds required to agree a fee with PSG for Mbappe – or even pay the player in the region of what he is earning in Paris.
While Mbappe has stressed that it is more about the sporting project that he is offered than the money, he is unlikely to see it as a viable option to see his salary slashed.
In any case, PSG have suggested that he may well remain at the club for the forthcoming campaign by putting him front and centre of their promotional campaign for their new jersey.
One entirely viable explanation for this, though, is that Mbappe is sponsored by Nike, who own the Jordan brand. Neymar, who recently signed a new deal and would typically be to the forefront of such campaigns, is a Puma athlete and nowhere to be seen.
Real Madrid fans eager to see Mbappe in their colours next season should not be too disheartened, then.
PSG's 2021/22 home kit

PSG's new home kit is unlikely to please their hardcore supporters, though. The first Jordan-branded home kit that the club will spot looks a classy number, with PSG's traditional dark blue with red and white trim.
However, any move away from the Hechter kit – which is PSG's iconic red and white vertical bands cutting through the blue – is invariably met with disapproval from club traditionalists.
If they see Mbappe sporting this new top on a weekly basis next season, PSG's fans may well see it as a price worth paying, though.