'This will be Cristiano Ronaldo's last year at Juventus'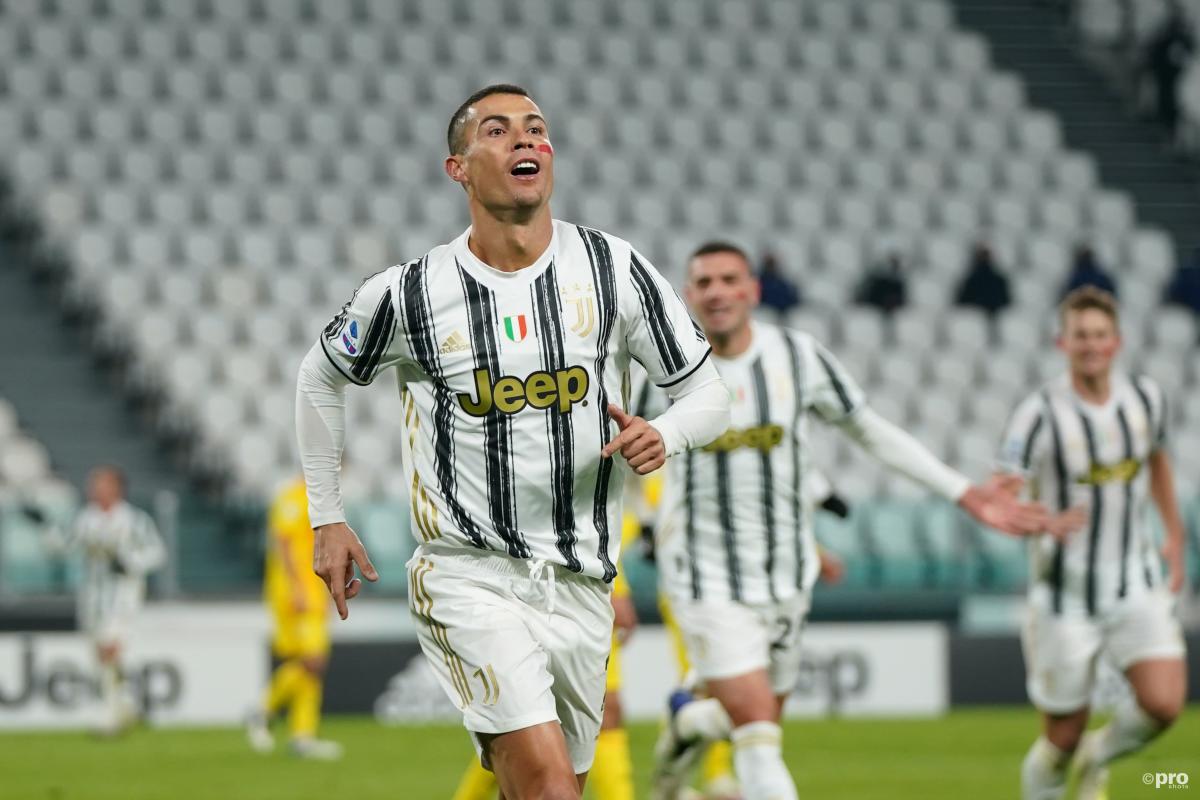 Former Juventus player Toto Schillaci believes Cristiano Ronaldo will leave the Bianconeri this summer.
Ronaldo was signed from Real Madrid for £85 million (€100m) in the summer of 2018, with Juventus hoping the Portuguese superstar would fire them to Champions League glory, with their last tournament victory coming back in 1996.
READ MORE: Mbappe, Ronaldo and Haaland: Ranking Real Madrid's signing options
In his first couple of he continued to bang in the goals in Serie A as Juve won their eighth and ninth titles in a row, but he was unable to help them beyond the quarter-final stage in the Champions League.
In 2020/21, they look set to lose out in the league, while they were eliminated in Europe at the last-16 stage by Porto. In the second leg of that tie, the winning goal came via a Sergio Oliveira free-kick which tamely got beyond the Juventus wall into the bottom corner.
In that wall was Ronaldo, who jumped up and turned his back on the strike.
He was subsequently criticised for his performances over the two legs, which only intensified the speculation that he could leave the club this summer.
FootballTransfers previously detailed how Juventus could look to move him on in order to free up his exorbitant wages.
Could Ronaldo leave Juventus?
Schillaci, who played for Juventus between 1989 and 1992, believes Ronaldo's time is up at the Allianz Stadium.
"This will be his last year at Juventus," he told La Gazzetta dello Sport of Ronaldo.
"I do not know if the club will offer to renew, what is certain is that Ronaldo will not take long to find a new team. The criticism he received in the Champions League was excessive, he is the best striker in the world. It can happen to have a bad game: Juve, perhaps, underestimated the rival (Porto)."
READ MORE: Explained: What are the chances of Ronaldo leaving Juventus and joining Man Utd or Real Madrid?
Schillaci believes that Ronaldo will ultimately bounce back from the Champions League "setback", while admitting that Inter will win the Scudetto.
"He will give everything for himself and for the club, showing that Porto was just a setback," he added
"I think Inter will win this year, with Juve second and fighting until the end. It was not an easy course for the Bianconeri."
Should Ronaldo ultimately leave Turin this summer, he has been most notably linked with a return to two former clubs in Manchester United and Real Madrid.