Man Utd stars 'don't trust' Van de Beek, claims club legend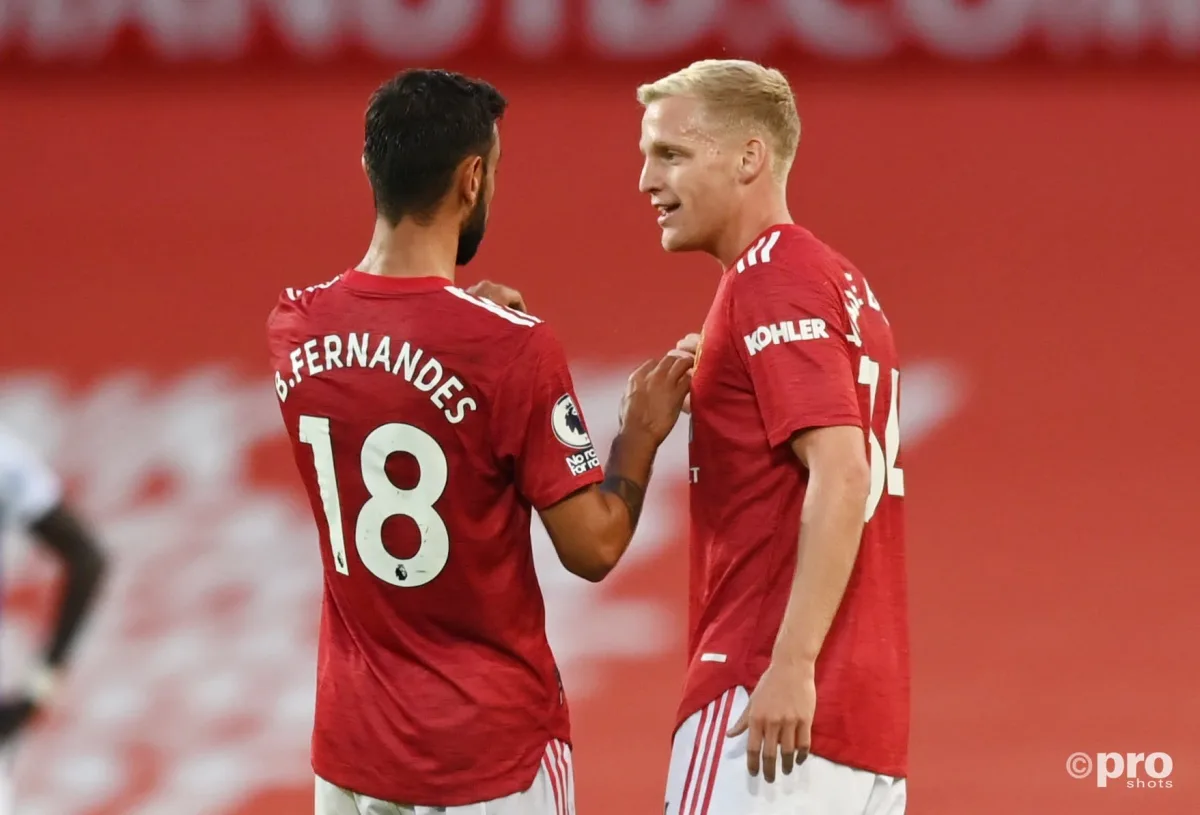 Donny van de Beek is not trusted by his Manchester United team-mates, according to club legend Mark Hughes, who says Ole Gunnar Solskjaer is right not to pick him.
Van de Beek, who arrived from Ajax in the summer, has struggled to break into Solskjaer's starting XI at Old Trafford.
He was given the opportunity to shine against West Ham in the FA Cup on Tuesday but failed to ignite and was withdrawn after 73 minutes.
Man Utd were held to a scoreless draw through 90 minutes, and while Scott McTominay grabbed an extra-time winner for them, the main talking point was again the non-performance of Van de Beek.
"You just sense… it looks like they don't trust Van de Beek with the ball yet," Hughes, a striker at the club in two spells in the 1980s and 90s, told Talksport.
"When the likes of Fred and Nemanja Matic look up and they see Rashford, they see Anthony Martial, they see Mason Greenwood, who is still a young player but has great talent, it's like they defer to them, their first thought is to pass to them.
"Van de Beek, I haven't seen a great deal of movement, I haven't seen little movements to get in pockets of space, even though you suspect that's the player he is and those are the areas he wants to work in.
"He's been disappointing again. He's playing for Manchester United, a huge club, he's got to show more than he's showing at the moment."
Former Wales boss Hughes believes that Van de Beek has to do more to force the hand of Solskjaer.
"You want to give the boy a chance, and he probably feels a bit aggrieved that he hasn't had a run of games, he's probably feeling a bit hard done by," he said.
"But you have to say, given what he's produced in the time he's had, he doesn't deserve more than that.
"So he's got to show more."
Solskjaer defended Van de Beek in his post-match comments, but the Man Utd boss is unlikely to use the former Ajax star when his side meet West Brom on Sunday.