Zidane, Pochettino, Raul? Who will lead Real Madrid into 2021?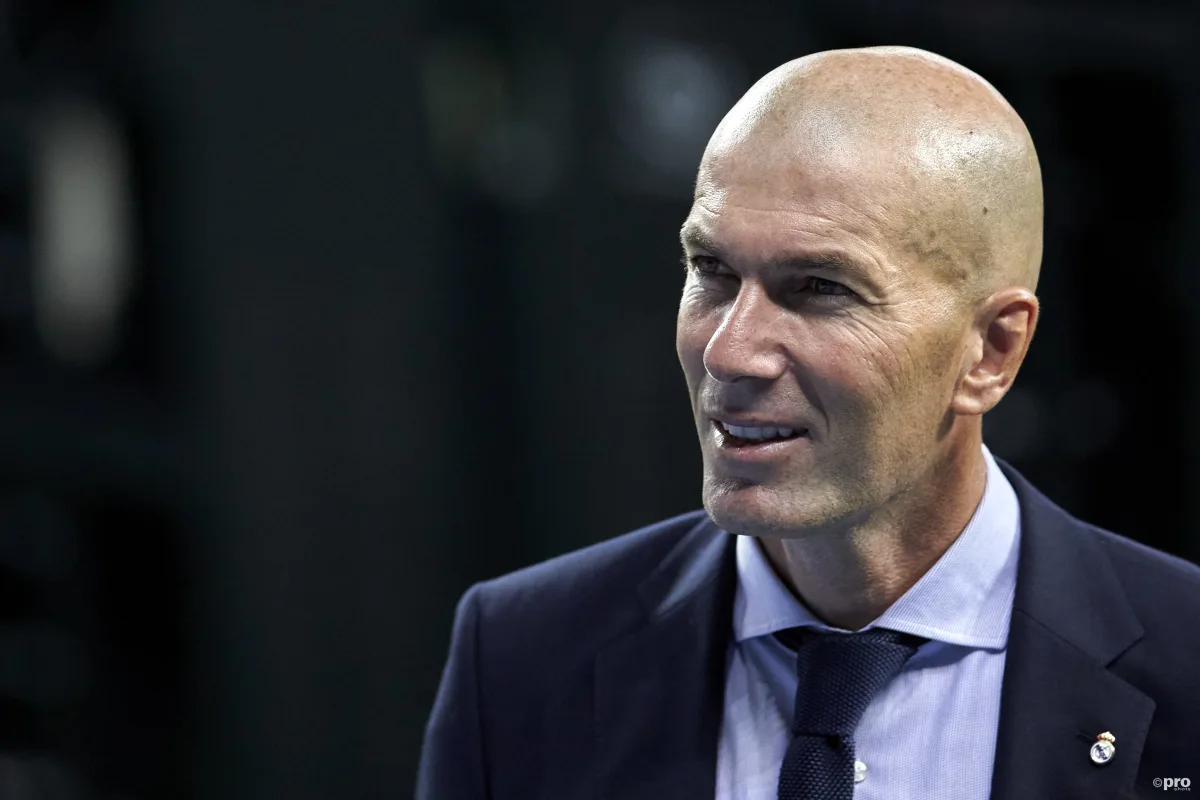 Real Madrid are never more than a couple of results away from crisis as head coach Zinedine Zidane is well aware.
Zidane has been at the heart of the storm at the Santiago Bernabeu previously and has come through, yet on this occasion there appears to be more menace to the France great.
A stunning 2-0 loss to Shakhtar Donetsk in the Champions League on Tuesday has Los Blancos' future in the competition under question. Anything less than a victory against Borussia Monchengladbach in Matchday 6 could see their Thursday nights in 2021 occupied by Europa League future.
Domestically, things are not much rosier. Madrid lie fourth in the standings, seven points behind leaders Real Sociedad, who have played a game more.
However, Atletico Madrid are six points clear of their neighbours and have played one game fewer. Sevilla and the thoroughly-out-of-sorts Barcelona are also within striking distance with a match in hand.
Real Madrid are not a side used to going on runs of one win in five games, and yet that is the position Zidane's side find themselves currently.
A defining week awaits. Zidane will lead his side into battle against Sevilla, Gladbach and Atletico Madrid – all tough but vital fixtures. If the accounts do not look more positive after those games, it may not be enough to save the club legend.
Will Real Madrid sack Zidane?
Zidane came out strongly following the midweek loss to Shakhtar. He has indicated that he has no intention of leaving the club voluntarily. If he is going to go, then, it will be incumbent on Real Madrid to sack him.
At present, that is not on the cards.
AS, which has strong links with the club, carries quotes from an unnamed but strong source at the club.
"The future of Zidane does not appear on the agenda, and the club does not question nor has it ever questioned his position," is the emphatic statement.
A poor run before Christmas, though, and that could change very quickly.
Pochettino and Raul
If Real Madrid were to sack Zidane, who could fill the void? Already there are two strong early candidates for the role, based on circumstance and history.
The first of these is former Tottenham and Southampton manager Mauricio Pochettino. The Argentine, who cut his coaching teeth in Spain, has indicated he is interested in getting back into the game after being sacked by Spurs more than a year ago. PSG and Manchester United have also been linked with him.
Real Madrid president Florentino Perez is a long-term fan of Pochettino and tried to tempt him from Tottenham in 2018.
The other name being closely associated with the club is Raul. A legendary striker at the Bernabeu from 1994 until 2010, the 43-year-old has been working with Madrid's B team similar to Zidane did prior to his initial promotion to the top job.
He led the club's academy stars to the UEFA Youth League title – the first time they have won the trophy – and the hope is the success of Zidane could be repeated.
If Pochettino stands before Raul in the eyes of the Madrid club, Zidane is the man in possession. Madrid clearly don't want to be compelled into losing a legend, but only positive results can prevent that.