Why signing Kane won't win Man Utd the title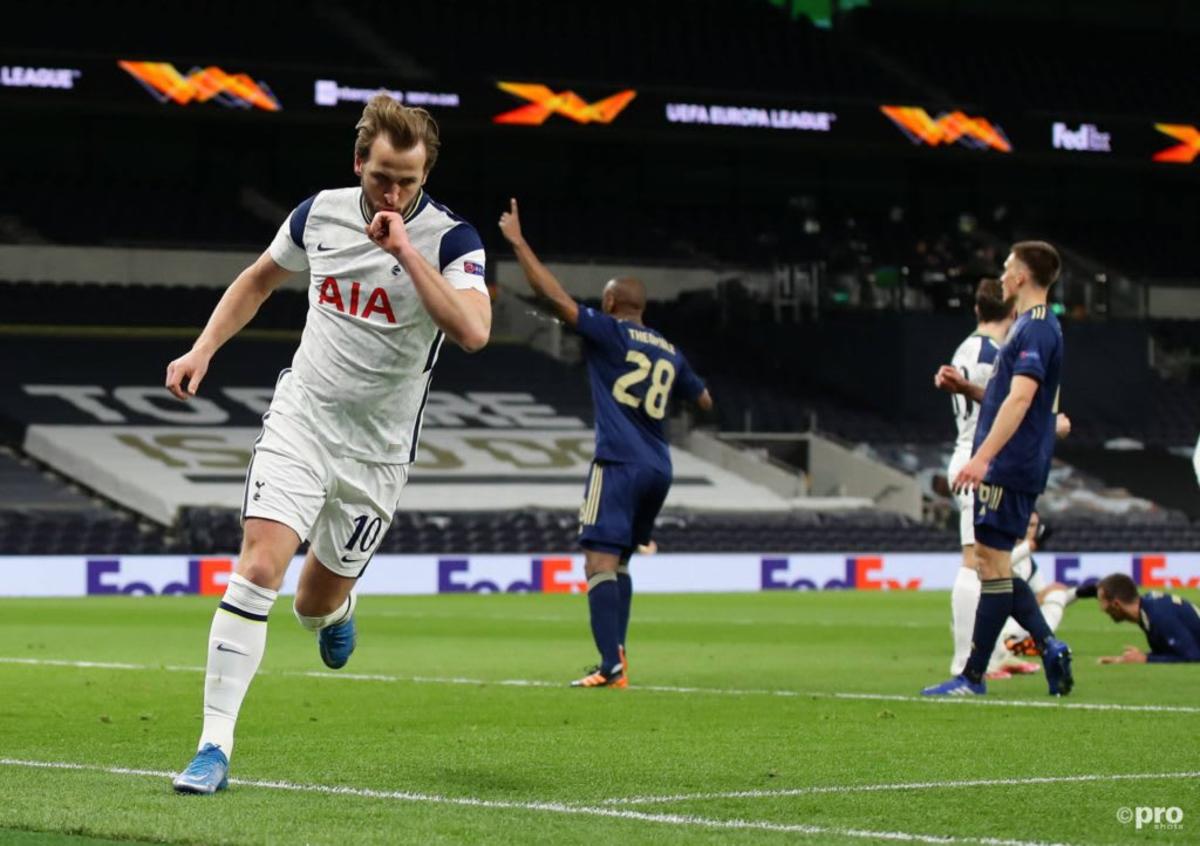 Harry Kane and an exit from Tottenham has been brewing for a few years, and it seems as though this summer could be the year he finally departs his boyhood club.
The England captain is by far their most valuable asset, hence why Daniel Levy is refusing to sell him on the cheap. Levy's stance may make a move for Kane impossible this summer, and with his contract at the club running until 2024, Kane isn't in a particularly strong position to negotiate a move away.
However, both Manchester clubs have been linked with him, with the blue side seemingly more prominent in their interest.
But, former Manchester United great Gary Neville has urged his old side to go all in for Kane in order to secure the Premier League title. Despite the additions of Jadon Sancho and Raphael Varane, Neville told SkySports, "I still think they'll be short.
"Chelsea have strengthened with Lukaku, Man City [have gone] in for Grealish and if they get Kane, there's a massive problem for Man Utd.
"I don't know why Man Utd aren't going that extra step this transfer window. They've always gone after the best English player in the Premier League historically. Why aren't they going in for Harry Kane?
"If Harry Kane entered Man Utd you get to 94, 95 points, [and] they still have to replace Cavani and Martial. Why not get the man now? I don't know if they can win the league with Sancho and Varane."
While Kane would no doubt aid Man Utd's chances of a Premier League triumph for the first time since 2013, there are more than a few reasons why signing him still wouldn't result in that elusive trophy. What are they?
The manager
It's perhaps an overused argument, but Ole Gunnar Solskjaer simply isn't at the level of other top managers in the Premier League. The Norwegian is certainly a competent manager, but he's often relied on the brilliance of Paul Pogba, Bruno Fernandes and Edinson Cavani, among others, to pull a result out of the bag during his tenure at Old Trafford.
While he has sometimes made an astute tactical switch to alter the course of a game in Man Utd's favour, it doesn't happen quite enough. In the 1-1 draw with Southampton, their weaknesses were shown, yet Solskjaer didn't engineer a noticeable change in shape or personnel.
HOW MUCH IS HARRY KANE VALUED AT?
He's not the worst manager in the league, but in comparison to Thomas Tuchel, Pep Guardiola and Jurgen Klopp, he isn't up to scratch. Antonio Conte is on the managerial market and acquiring him - something the club categorically won't do having given Solskjaer a new contract - would be more important than signing Kane.
Strength of the competition
As Neville mentioned, both Chelsea and Man City have strengthened, and with excellent managers in the dugout, it's hard to see Man Utd beating them.
With a clinical striker in Romelu Lukaku now amongst Chelsea's ranks, the Blues look imperious, while City bounced back from their opening day defeat in devastating fashion against Norwich. The 2021 Champions League finalists look better on paper than Man Utd, and with far more depth, they should be able to compete on multiple fronts better as well.
Doesn't solve midfield issues
Signing Kane wouldn't fix the one major problem in Man Utd's side, central midfield.
Pogba has shown so far this season that he is far more comfortable operating in advanced positions, drifting inside from the left-hand side. That will of course, impact things once Marcus Rashford returns, but for now, it's working.
The Frenchman's position means the double pivot has just three options, as Donny van de Beek looks just as side-lined as last year. Those options are, of course, Fred, Scott McTominay and Nemanja Matic.
The pairing of Fred and McTominay has been favoured by Solskjaer and while it's a fairly solid option, it's not quite inspiring for a side hoping to win the title. A blockbuster defensive midfielder is needed, and if the club can sign one, then the title is a real possibility.
However, adding Kane wouldn't solve this issue, and they'd still be dominated in the middle of the park, meaning a title charge would likely be null and void.
Signing Saul Niguez, Eduardo Camavinga, Declan Rice or even being ambitious and going for Wilfred Ndidi or Yves Bissouma would be ideal for United this summer, rather than the luxurious option of Kane.
Greenwood and Cavani are good enough
While Kane would no doubt score plenty for the Old Trafford side, both Mason Greenwood and Cavani are already good enough to play through the middle for a title-winning team.
For over £100m, Kane would probably score more than the pair, but given the quality they both possess, it wouldn't be by much, and certainly not worth the money they'd be spending.
Greenwood is the future of the club, and signing Kane would hamper his progress, a problem that simply doesn't need to arise.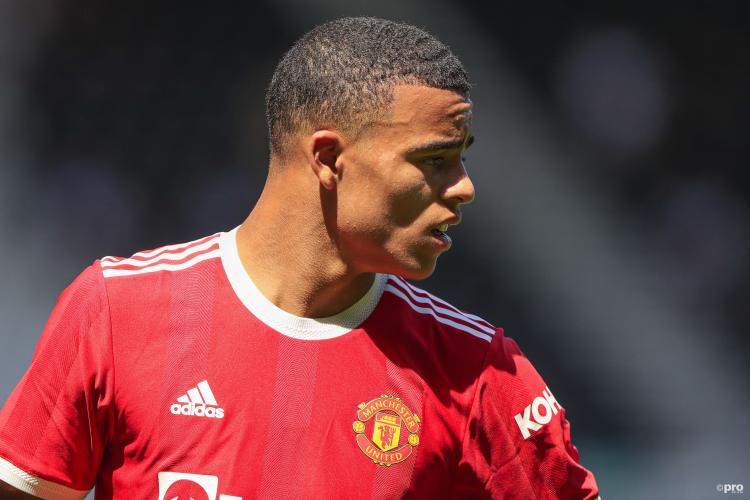 Impact on Bruno Fernandes
The final reason why signing Kane would not win Man Utd the title is the impact his addition would have on Fernandes.
While on paper, a partnership of Fernandes feeding Kane would be deadly, the Spurs striker's tendency to drop deep would directly affect Fernandes.
Of course, the Portuguese international displayed against Leeds that he's more than happy to run beyond his striker, his playmaking ability would be restricted by Kane's presence. The pair would try to operate in similar spaces, and just like Lionel Messi and Antoine Griezmann at Barcelona, it wouldn't work.
Their potential relationship could develop and blossom, but there's a good chance that signing Kane would negatively impact Fernandes' game, rather than improve it like many would think.
All in all, their lack of a world-class manager, and world-class defensive midfielder would likely stop Man Utd from winning the title, even if they manage to land Kane this summer.