Better than Messi, Pogba and Muller – this stat shows why Barca have to keep Dembele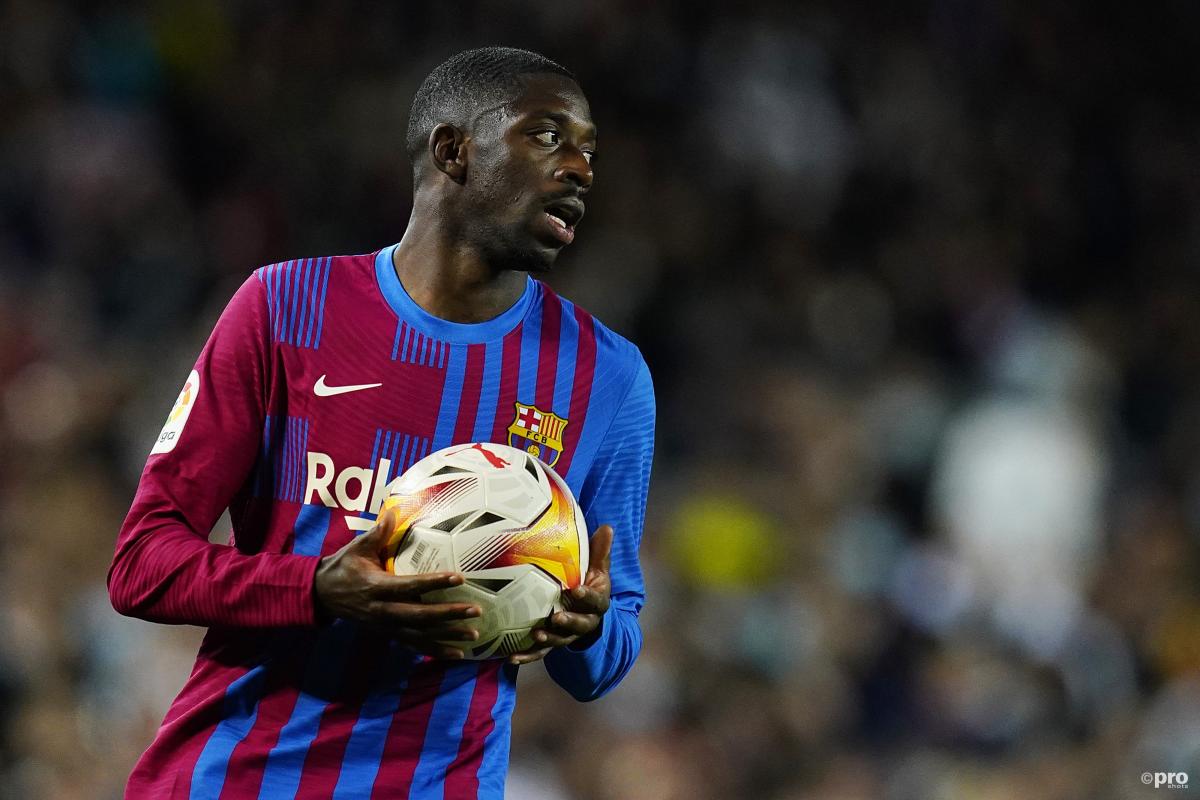 Barcelona have reopened contract talks with winger Ousmane Dembele in recent days in a last-ditch bid to keep him at the club.
Dembele's contract saga has been a protracted one, with the France international having refused to sign a new deal, despite Barca's persistent attempts to tie him down.
The former Rennes and Dortmund winger has been asking for, what Barcelona believe, to be an extravagant sum of money in return for his loyalty.
With Barcelona over €1.3 billion in debt, they are being forced to juggle their finances carefully and have refused to back down from their position.
Given Dembele's history of injury, that is perhaps unsurprising. Since arriving at the club in 2017 in a €145 million deal from BVB, he has averaged around 30 appearances per season.
There has been a suggestion Dembele may buckle and sign a new deal, but he has equally been linked to PSG.
Dembele a European leader
When fit this term, though, Dembele has proven himself to be a devasting force. In just 17 league matches, he has posted an impressive 11 assists, putting him at the head on an impressive list in Europe's Big 5 leagues.
Indeed, no player in La Liga, Premier League, Bundesliga, Ligue 1 or Serie A can post a minutes-to-assist ratio as impressive as Dembele. For each goal he has created, he has spent 109 minutes on the field. It is a record that no other player in Europe's biggest leagues can match.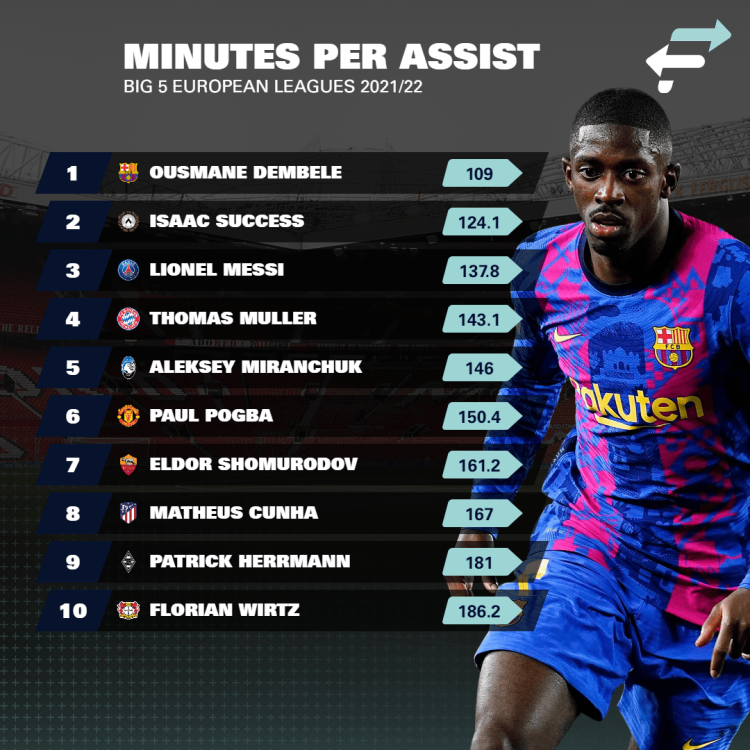 The list of players he tops is an impressive one. Watford's Isaac Success is second in this particular ranking, with Lionel Messi of Paris Saint-Germain third. Bayern Munich's Thomas Muller, who leads the European assist ranking on 17, comes next, creating a goal ever 143 minutes he is on the field.
Among the other notable names in the to 10 are Manchester United's Paul Pogba, who created a flurry of goals early in the season, and Bayer Leverkusen rising star Florian Wirtz.
Dembele, then, is the most prolific goal creator in European football when on the field, suggesting that Barcelona should be doing everything they can to retain his services.