Bundesliga Team of the Season, starring Haaland, Sancho and Lewandowski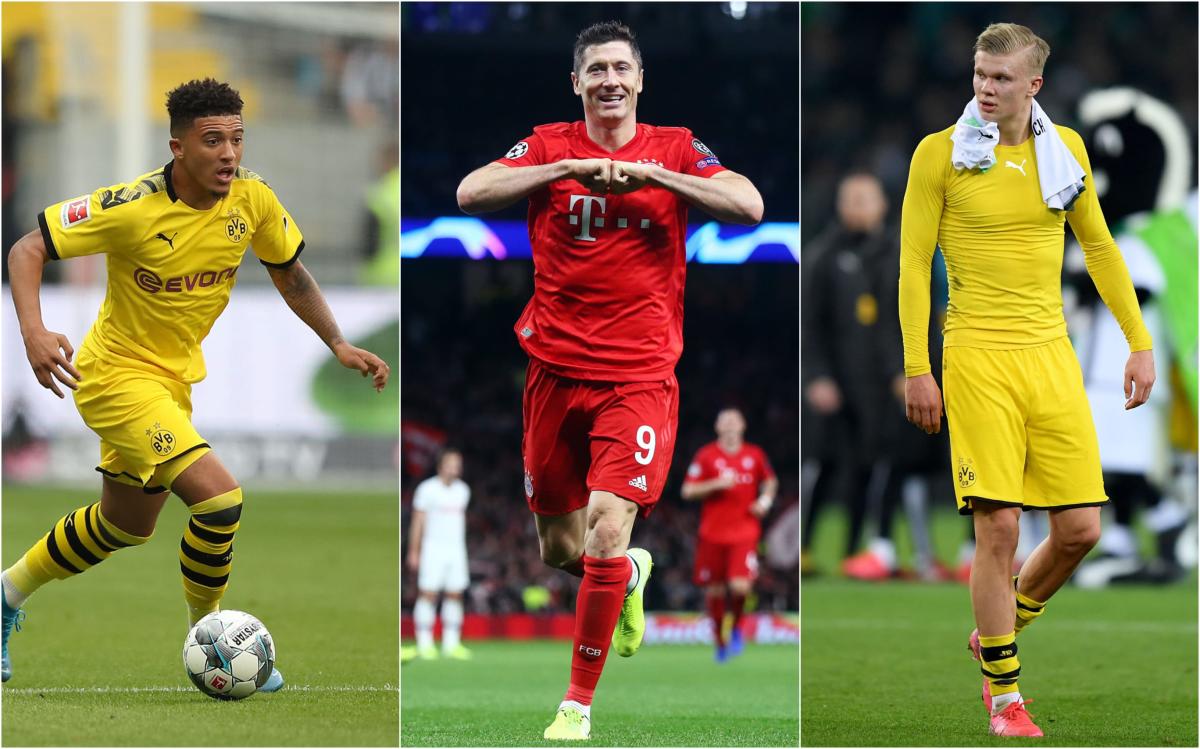 The German Bundesliga draws to a close this weekend and now seems like a good time to take stock of the league campaign to decipher which players have been at their very best this season. 
As clubs like Bayern Munich, RB Leipzig, Borussia Dortmund and Borussia Monchengladbach have shown in recent seasons, the German top-flight plays host to some of the very best footballers on the planet.
And in this season's campaign we saw most of them showcase those talents each and every week.
Using a 4-4-2 formation to accommodate as many must-have players in the team this season, here is the FootballTransfers Bundesliga team of the season for the 2020/21 campaign.
READ MORE: Germany manager underlines why Arsenal target Julian Brandt must leave Dortmund
---
Goalkeeper: Manuel Neuer – Bayern Munich
While Bayern Munich were by no means the most impressive side in the Bundesliga from a defensive perspective this season, there's no doubt that Hansi Flick's team would have struggled to win the league title if not for the heroics between the posts from Manuel Neuer.
Other goalkeepers – such as Koen Casteels of Wolfsburg or RB Leipzig shot-stopper Peter Gulacsi – may have enjoyed better stats than Neuer in the Bundesliga this season, but there was no matching a remarkable series of performances from Germany's No.1
While Dortmund have undoubtedly had an up and down season, one of the players they have been able to rely upon each and every week is left-back Raphael Guerreiro. From his perch on the left flank, the full-back has an exquisite ability to dribble with the ball from deep or make darting runs down the flank to swing crosses in for Dortmund's attackers.
No full-back has amassed more assists in the Bundesliga this season than the Portugal international and along with his defensive duties Guerreiro has proved to be a vital cog in Dortmund's attacking play as well.
When it comes to central defenders in the Bundesliga few have a higher profile than RB Leipzig star Dayot Upamecano. After what seems like every big club in Europe chasing him for much of 2020, the French youngster finally agreed to a pre-contract move to Bayern Munich. And there are plenty of reasons as to why the Bavarian giants want him.
Although Upamecano has made a handful of high-profile mistakes this season, there's no doubt that the young defender's pace, strength and reading of the game offer all the hallmarks of a future defensive goliath. The France U21 star has been an ever present member of RB Leipzig's impressive defensive unit this season and he'll be sorely missed after the summer.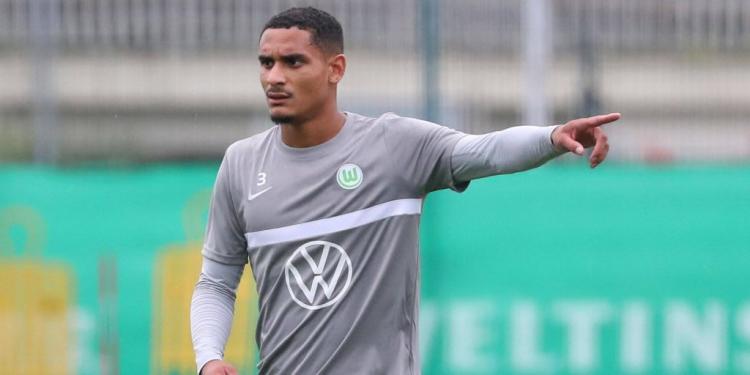 As undoubtedly one of the signings of the season, Wolfsburg snapped up Maxence Lacroix from Sochaux last summer and quickly realised they had an immense talent on their hands.
Alongside the more traditional John Brooks, Lacroix's pace, technical skill and reading of the game has forged a tremendous defensive partnership at the heart of Wolfsburg's defence and proved to be the bedrock for Oliver Glasner's side to make a late challenge for a top four spot in the Bundesliga.
Right-back: Ridle Baku – Wolfsburg
Signed from relative obscurity from Mainz last summer, Ridle Baku has quickly established himself as not only a key player for Wolfsburg but also one of the Bundesliga's most impressive wing-backs this season.
The German international bagged no less than seven assists for the Wolves this season and was a constant threat with his dribbling and speed down the right flank. Couple that with his vital role in one of the division's most competent defensive lines and it's clear that Baku has been an exceptionally accomplished full-back this season.
Left wing: Jadon Sancho – Borussia Dortmund
While newspapers in England predict Jadon Sancho's departure from Dortmund every week, it's easy to forget that the England international has enjoyed another tremendous season in the Bundesliga.
Despite a slow start to the campaign because of personal issues and the lasting impact of a drawn-out transfer saga with Manchester United, Sancho is still sitting on an incredible 16 goals and 21 assists in just 37 games.
And while Erling Haaland is now the new posterboy of Dortmund, there's no doubt that this team wouldn't function at all without the innovation and creativity Sancho brings to the front line every week.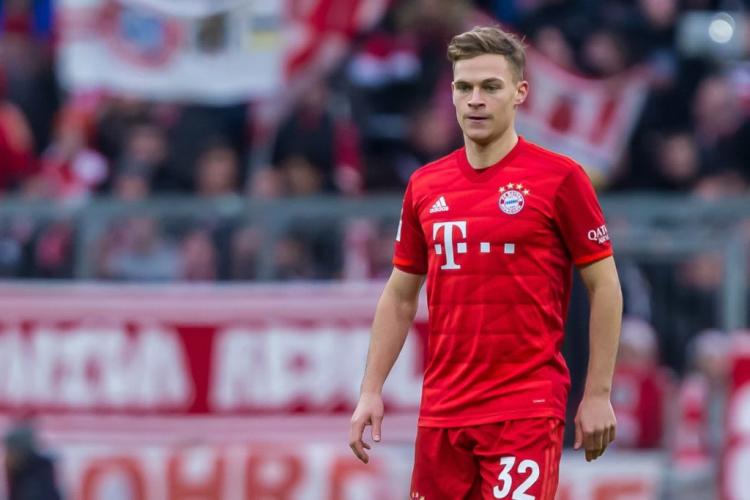 Centre midfield: Joshua Kimmich – Bayern Munich
Many predicted that Bayern would grind to a halt without the playmaking of Thiago Alcantara in the middle of the pitch this season, but in typical fashion Joshua Kimmich has happily taken on more responsibility at the Allianz Arena and continued to thrive from it.
Although perhaps still considered a holding or defensive midfielder, Kimmich has partnered his defensive duties with a necessity to provide creativity in the final third and as such has amassed an impressive five goals and 14 assists for Flick's side this season.
In many ways Kimmich has been an all-purpose central midfielder for Bayern over the course of the last 10 months and continues to grow into becoming one of the club's most important players.
Centre midfield: Leon Goretzka – Bayern Munich
Alongside the cool and technical Kimmich in midfield is his Bayern team mate Leon Goretzka, who has also gone from strength to strength under Flick's guidance in Munich this season.
In true box-to-box fashion, the German international is a real asset in both boxes for Bayern, as a defensive gladiator as he hunts down opposing counter attacks and finishes plays in the final third with similar ease and comfort.
Eight goals and nine assists for Bayern this season may not seem like a huge amount, but couple that with the midfielder's sheer athleticism to dominate the middle of the pitch each weekend and it's hard to find another central midfielder that offers as much of an impact in the Bundesliga this season.
Right wing: Thomas Muller – Bayern Munich
Although Thomas Muller is by no means a traditional right winger for Bayern these days, he certainly won't mind being asked to at least pretend to play that role for this team of the season.
That's undoubtedly down to the fact that when he's at his best, Muller doesn't really have a nailed down position and seems to pop up wherever there's space for him to score or create goals for Bayern.
Despite enjoying his 31st birthday midway through the season, Muller has shown no signs of slowing down and as the perfect foil for Robert Lewandowski the German international has been an exceptional strike partner for the newly-crown Bundesliga champions.
In just 31 league games to date for this season, Muller has amassed an impressive 11 goals and 21 assists for Bayern. A tally that is truly unrivalled among attacking midfielders across the division.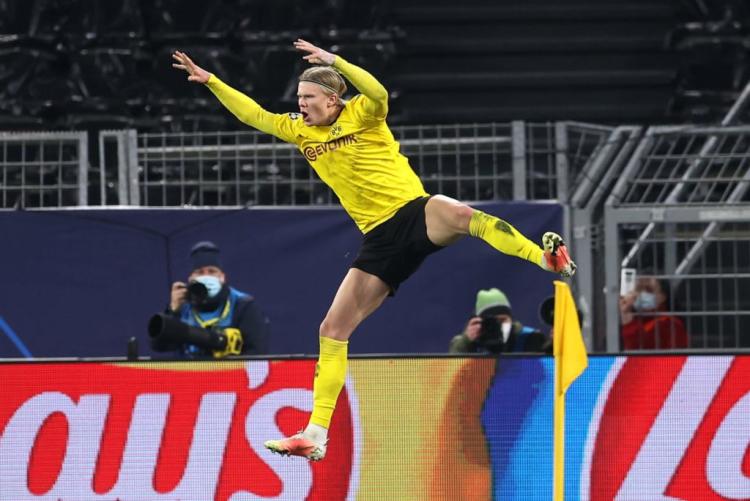 Striker: Erling Haaland – Borussia Dortmund
While Haaland won't finish this season as the Bundesliga's top goal scorer, the young striker should be more than happy with an incredible record of 25 goals and eight assists in just 27 league games to date.
Indeed, the entire world has spent the whole season speculating over Haaland's future but to the 20-year-old's credit he's never once looked disinterested or lacking incentive for the challenge directly before him.
Haaland will almost certainly go on to become one of the best players in the world in the coming years and he's shown exactly why in the Bundesliga over the last 10 months.
Striker: Robert Lewandowski – Bayern Munich
Having matched Gerd Muller's record of 40 league goals in a single season, it's more than likely that Lewandowski could finish this Bundesliga campaign as the most prolific striker in German football history.
Indeed, few could now doubt that the Poland international is now arguably the very best No.9 in all of world football and over the course of this league season he has shown that time and time again.
While Bayern haven't always been at their best this season, Lewandowski has often plucked goals out of nowhere and turned games on their head just when they've looked like causing all sorts of trouble for his side. The striker is undoubtedly Bayern's most important player and the best player in the division this season.