FIFA 23 player ratings: Top 30 forwards on the game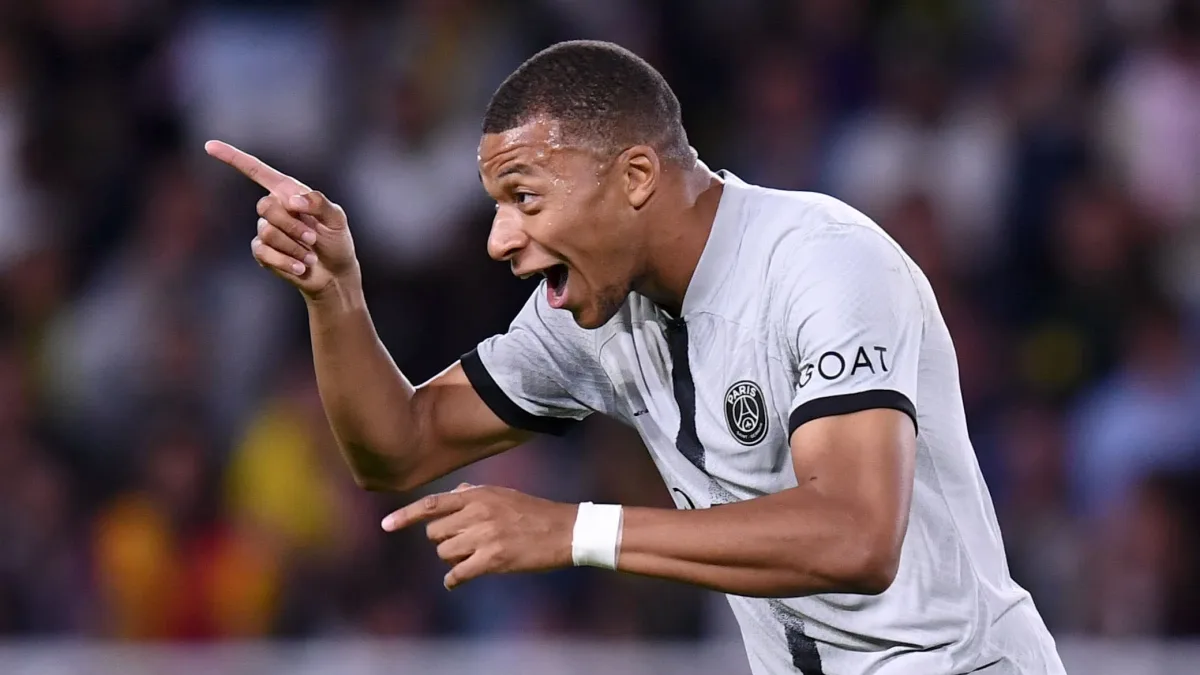 Karim Benzema, Robert Lewandowski, Kylian Mbappe and Lionel Messi are tied for the title of the highest rated forward in FIFA 23, with all four players rated 91 in EA Sports' Ultimate Team game mode.
The quartet are joined by Manchester City midfielder Kevin de Bruyne for the accolade of the highest rated player in FIFA 23.
FIFA 23 was released on 30 September on what is one of the biggest days of the year for gamers. It is the last time that EA Sports will release a FIFA title, having lost the licencing agreement from 2023 going ahead. The game will be known as EA Sports FC from next year going forward.
Players can be rated up to 99, with forwards receiving an overall rating as well as ratings in categories such as pace and shooting.
While Benzema, Lewandowski, Mbappe and Messi are tied for top spot of forwards in FIFA 23, Mohamed Salah and Cristiano Ronaldo are both just one rating lower in fifth and sixth place in the standings respectively.
Ronaldo has been one of the highest-rated players in the game for years but drops out of the top five overall for FIFA 23. Nevertheless, the Portuguese superstar - who was released by Man Utd in November 2022 - remains one of the strongest forwards in the game, despite seeing his rating drop from 91 to 90.
Conversely, Salah has seen his rating climb by one place to further establish the Liverpool attacker in the elite group of forwards.
The Egypt international has overtaken PSG superstar Neymar, who has paid the price for a disappointing season by dropping from 91 to 89. Having been rated as the fifth-strongest player in the game last season, he is now only 11th best.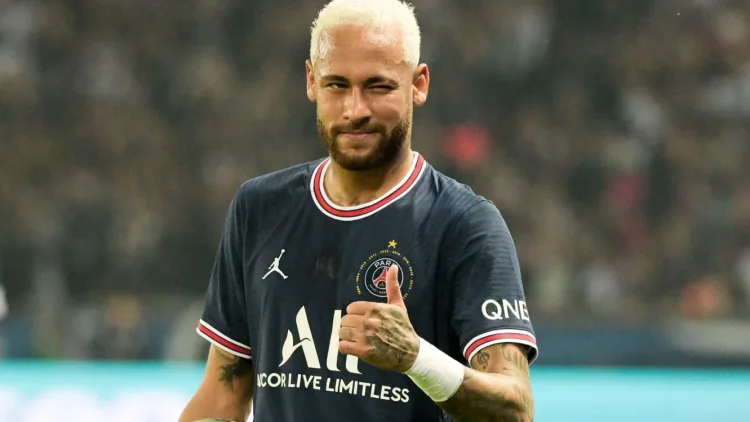 Tottenham duo Heung-Min Son and Harry Kane are also 89 rated, with South Korean international Son staying the same rating as his FIFA 22 card, while Kane has dropped by one rating.
Manchester City superstar Erling Haaland is 88 rated, and Vinicius Junior has been given a plus-six rating boost after his immense 2021/22 season. The Brazilian winger is 86 rated in FIFA 23.
Christopher Nkunku has also been handed a major rating increase, jumping from an 81-rated card in FIFA 22 to an 86-rated card in FIFA 23. He has also been re-positioned from a central attacking midfielder to a centre forward. Lautaro Martinez, Paulo Dybala, Raheem Sterling, Riyad Mahrez and Ciro Immobile are also rated 86.
Like Nkunku, Patrik Schick has also been rewarded for his impressive goal-scoring campaign in 2021-22 for Bayer Leverkusen by moving from a 79 rated striker in FIFA 22 to an 85 rated striker in FIFA 23.
Dusan Vlahovic, Wissam Ben Yedder and Jack Grealish complete the top 30 rated forwards in FIFA 23.
The 30 highest rated forwards in FIFA 23
| Player | Team | FIFA 23 Rating |
| --- | --- | --- |
| Karim Benzema | Real Madrid | 91 |
| Robert Lewandowski | Barcelona | 91 |
| Kylian Mbappe | Paris Saint-Germain | 91 |
| Lionel Messi | Paris Saint-Germain | 91 |
| Mohamed Salah | Liverpool | 90 |
| Cristiano Ronaldo | Manchester United | 90 |
| Neymar | Paris Saint-Germain | 89 |
| Heung-Min Son | Tottenham | 89 |
| Harry Kane | Tottenham | 89 |
| Erling Haaland | Manchester City | 88 |
| Vinicius Junior | Real Madrid | 86 |
| Christopher Nkunku | RB Leipzig | 86 |
| Lautaro Martinez | Inter Milan | 86 |
| Paulo Dybala | Roma | 86 |
| Raheem Sterling | Chelsea | 86 |
| Riyad Mahrez | Manchester City | 86 |
| Ciro Immobile | Lazio | 86 |
| Romelu Lukaku | Inter Milan | 86 |
| Phil Foden | Manchester City | 85 |
| Diogo Jota | Liverpool | 85 |
| Patrik Schick | Bayer Leverkusen | 85 |
| Gerard Moreno | Villarreal | 85 |
| Iago Aspas | Celta Vigo | 85 |
| Jamie Vardy | Leicester | 85 |
| Memphis Depay | Barcelona | 85 |
| Pierre-Emerick Aubameyang | Chelsea | 85 |
| Joao Felix | Atletico Madrid | 84 |
| Dusan Vlahovic | Juventus | 84 |
| Wissam Ben Yedder | Monaco | 84 |
| Jack Grealish | Manchester City | 84 |