The month that ended Ronaldo's career: Messi puts 'knife to Cristiano's heart'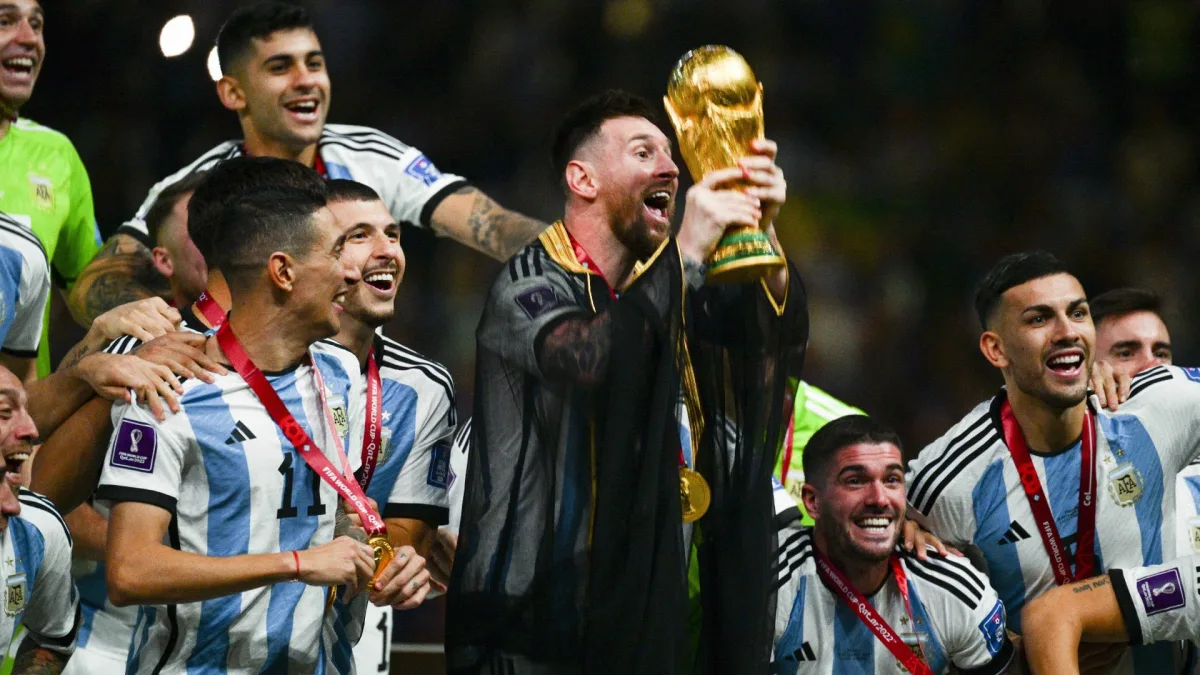 Ronaldo's dream of being the greatest player of all time has ended, to the point where he isn't even the best of his generation. That's gotta sting.
Ronaldo has been more about his own personal achievements in the game than that of his team; desperately padding goalscoring numbers at international level in order to ensure he tops that particular list, all the while continuing to compete for Portugal despite being well past his best.
Ronaldo's drop-off in 2022/23 has been stark, and sudden. His defenders could look at how he 'bailed out' Manchester United last season with his goals, despite broader reservations about how his lack of application was to the detriment of the team dynamic. Goals are what Ronaldo does, and increasingly, as his career has gone on, that's pretty much all he does.
World Cup 2022: Teams, fixtures, results, favourites
And so when he can't even do that any more, his value plummets. From returning to Manchester United as a self-appointed savior of a club to now, it's a sad descent of a player who, at his best, was legitimately in the conversation for the best there's ever been.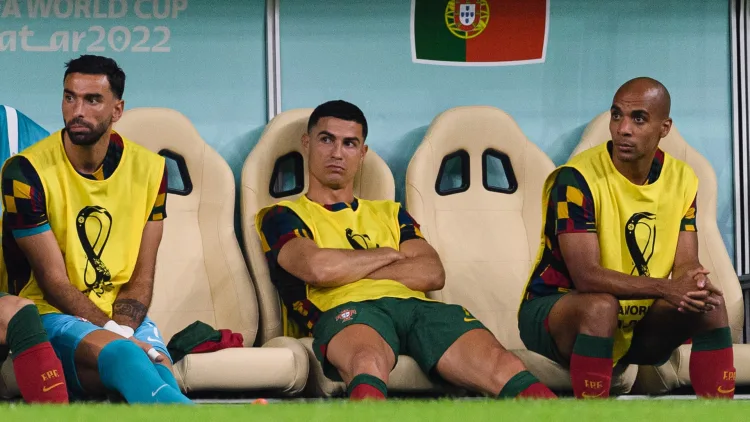 The worst month of Ronaldo's career
But in the space of one World Cup, Ronaldo's legacy has been battered beyond repair.
It all started with his Piers Morgan interview in which he bemoaned United's lack of ambition, took potshots at anyone and everyone, and came across bitter and twisted, far from the consummate professional he liked to be portrayed as.
Then we entered the tournament itself and after underperforming he was dropped by coach Fernando Santos. He was forced to watch as his natural successor, Goncalo Ramos, smashed in a hat-trick in his absence.
Then, as the team deservedly exited to Morocco, he was pictured crying profusely and bemoaning the end of his own international career rather than the overall failure of the team. "The dream has ended," he said - not that of Portugal but of his own dream of winning the World Cup.
While all of this was happening, Manchester United agreed to mutually terminate his contract at Old Trafford, meaning Ronaldo is now a free agent, able to sign with whoever he chooses, someone who could match his ambition.
It was telling that the only concrete offer to emerge was from Saudi Arabia, an effective retirement home, where careers go to die while pocketing oil cash.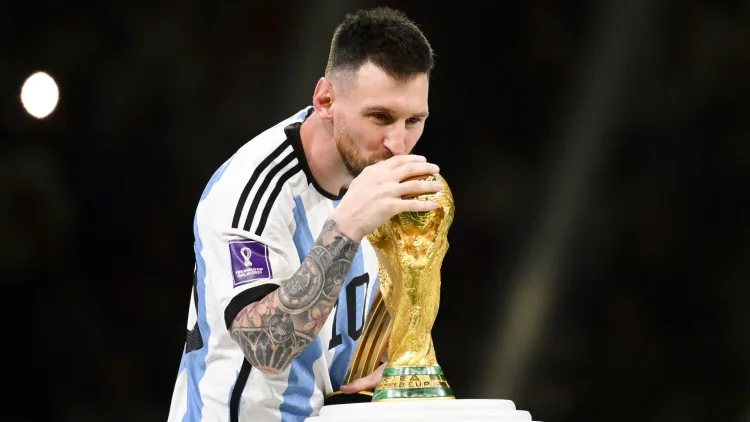 Messi's 'knife to the heart' of Ronaldo
And if all of that wasn't bad enough, his perennial rival, his benchmark, his nemesis, was busy rolling back the years to win the World Cup at the fifth and likely final time of asking. For Messi to do what he has done at the age of 35, to complete the set of trophies that are available to win at the summit of the game, is not only extraordinary, but a knife to the heart of Ronaldo.
Messi has achieved exactly what he set out to do, and in the same month in which his entire career has fallen apart.
He scored seven goals, won the Golden Ball, lifted the trophy in the most dramatic of circumstances. In Ronaldo's dreams, he's doing what Messi has just done.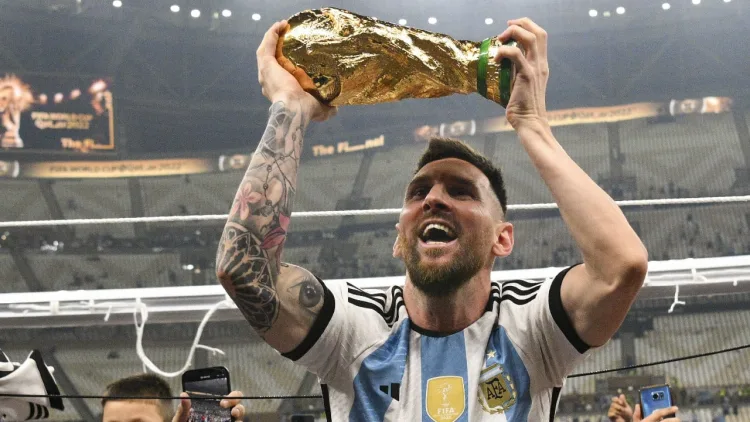 And now a reinvigorated Messi will likely be coming for his Champions League goal record, too, knowing that he has nothing to prove, nothing left to achieve other than to remove another notch from Ronaldo.
There's much to be said for Ronaldo simply bowing out at this point. He has been a phenomenal player, an incredible athlete, but time, eventually, cannot be beaten. His time on the United bench has removed his sharpness, his touch, his competitiveness. It's probably time to go.
And it really didn't have to be like this. But whether it's bad luck, bad judgement, or a combination of both, Cristiano Ronaldo has just endured the worst month of his career where literally everything has gone wrong. And other than his army of stans, it's unlikely many will feel sorry for him.