What are the most expensive women's football transfers of all time?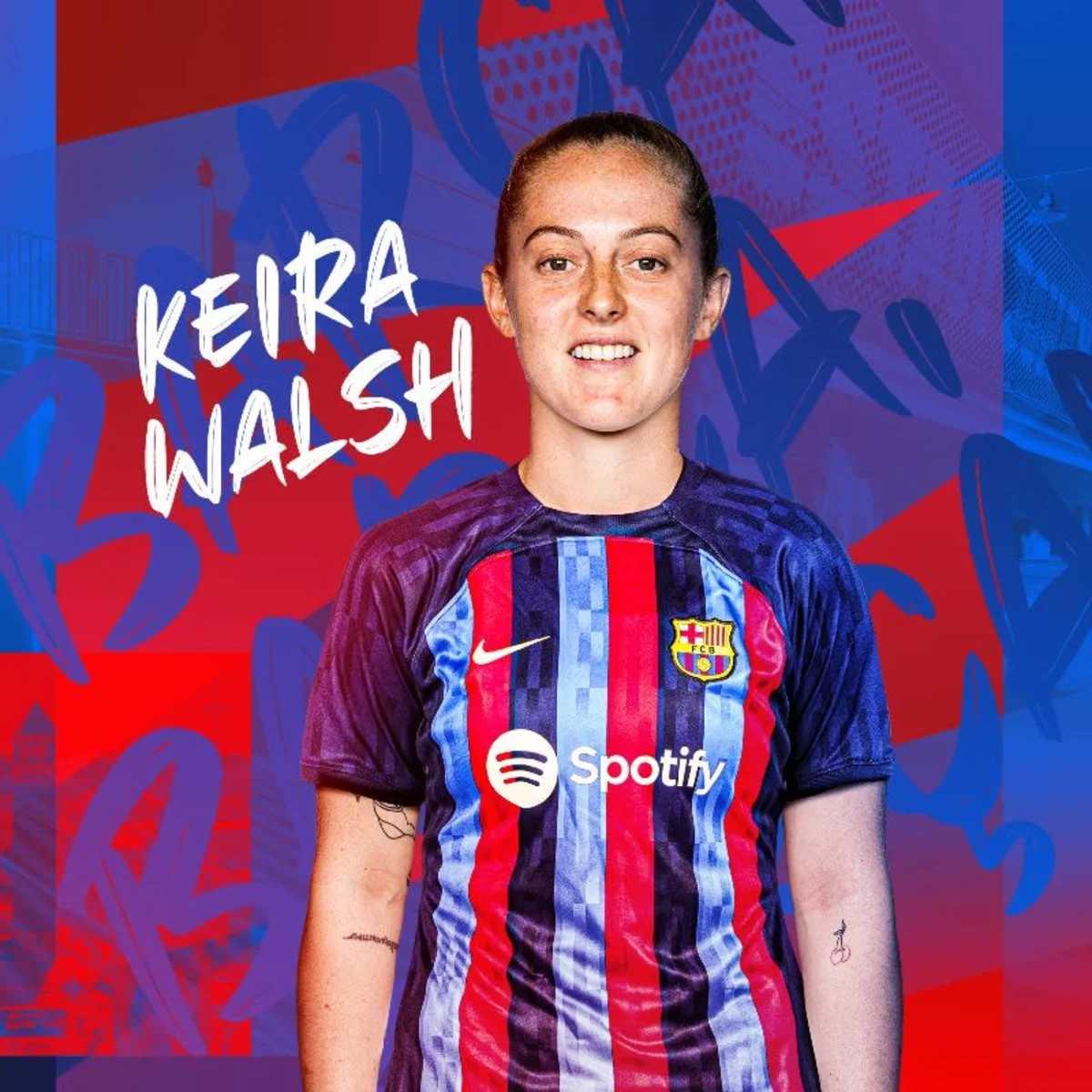 The female game has come on leaps and bounds over the past decade and women footballers have begun to receive recognition for their talent.
England's victory in the 2022 Women's European Championships took the game to new levels, with the attendance at Wembley's final breaking the record for a Euros final for both the men's and women's game.
However, despite increases to the finances in the game, such as prize money for the Women's FA Cup, there is still a huge disparity in the wealth between men's and women's football.
There are plenty of male coaches in women's football, but the opposite can't be said and spending on transfers highlights the huge gulf between male and female football across the world.
FootballTransfers list the most expensive transfers in women's football history.
What are the biggest women's soccer transfers of all time?
Neymar's record-breaking move from Barcelona to Paris Saint-Germain for €222 million is put into yet more perspective when comparing it to his female counterpart, Keira Walsh.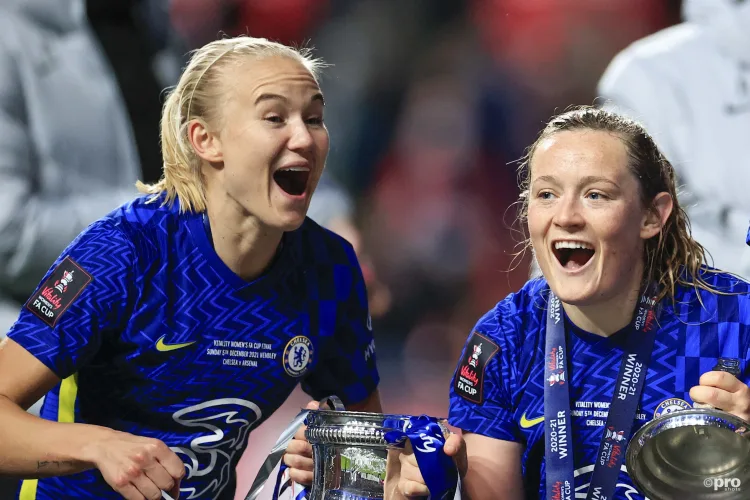 Women's football is experiencing a boom in popularity, but it's still light years behind the men and that transfer fee highlights the gap. For example, according to FIFA, global spending in 2020 didn't even hit €1 million across the women's game. By comparison, €5.42 billion was spent during the same year in the men's game.
While Harder tops the list, what other female players make up the top five?
5. Lauren James - €235,000 (from Manchester United to Chelsea, 2021)
The younger sister of Chelsea star Reece James, Lauren James joined her brother in West London in 2021 following an impressive spell at Manchester United.
The forward scored 14 goals in 18 league games to help guide Man Utd to promotion to the WSL in the 2018/19 season, and she even scored the club's first ever goal in the top flight of English women's football. She featured in England UEFA Under-19 Championship squad, although they exited in the group stages.
She ended the Red Devils' debut campaign in the WSL as their top scorer with six strikes in 12 appearances and was shortlisted for the PFA Women's Young Player of the Year.
James had a stint at Chelsea from Under-10s to Under-14s, and returned to the club in 2021 in a historic move that saw brother and sister reunite at the same club. Before joining Man Utd, James made her senior debut for Arsenal, becoming the second youngest female player to achieve this feat at the age of 16. She'd even begun training with the first-team one year earlier.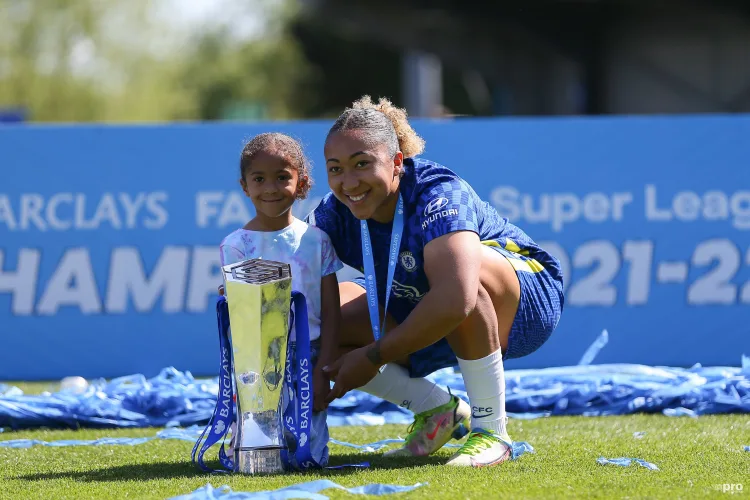 She joined Chelsea on a four-year contract still aged 19.
4. Milene Domingues - €235,000 (from Fiamma Monza to Rayo Vallecano)
The former wife of Brazilian superstar Ronaldo Nazario, Milene Domingues was signed by Rayo Vallecano for a world record fee back in 2003, although much of their reasoning was simply for the potential economic gain the club could receive, rather than her ability on the pitch.
In fact, due to Spanish rules, Domingues was unable to actually play competitive games for the club. She could only feature in friendly matches.
She became famous long before her move to Spain, and at 14 years of age joined Corinthians women's side in her homeland of Brazil. She began to perform half-time ball-juggling entertainment and three years later she set a new world record of 55,187 consecutive keepy-uppies, a feat that took over nine hours to complete.
After marrying Ronaldo and carrying their child, she decided to return to football and joined Italian side Fiamma Monza while Ronaldo was at Inter Milan.
However, when Ronaldo left Inter to join Real Madrid, Domingues followed suit in departing Italy. Her arrival in the country provided an opportunity to raise the profile of the women's game by adding the wife of Ronaldo to their league.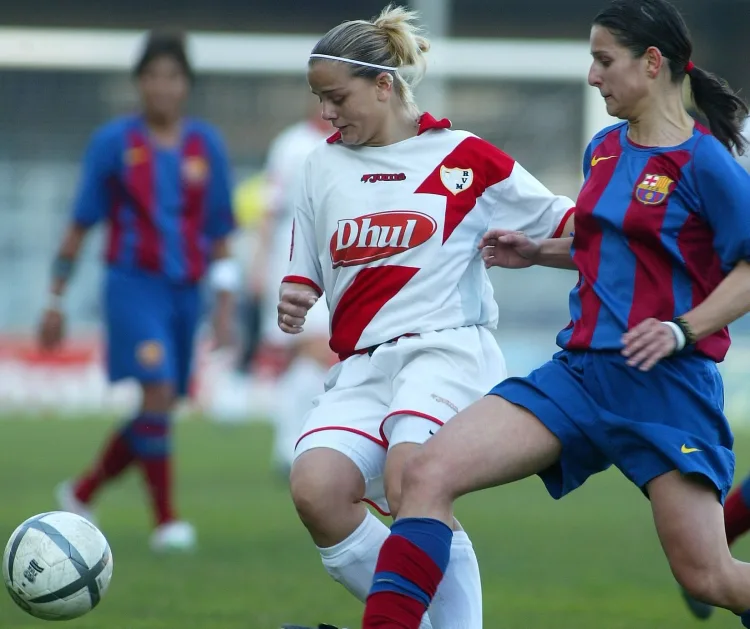 She chose to join Rayo Vallecano and was paid a healthy reported annual wage of €36,000 (£23,000) to become the most well-paid female player in the country. In fact, she was one of very few women to be paid to play football. However, she soon discovered she wouldn't be able to play professionally for the club as only Spanish players were allowed to play in the women's top division at the time.
Due to her desire to play, Domingues arranged to fly to her former club Fiamma Monza every weekend to ensure she was able to compete. At the time she spoke of the issue, saying: "Football is my passion. I took three years out when I had Ronald and I missed it so much. It's something you can only do when you are young and I have to take advantage now Ronald doesn't need me so much.
"Also Italian football is more developed than Spanish women's football and the league here is much more competitive," according to the Guardian. She even became the face of women's football due to her marriage with Ronaldo, ball-juggling record and her modelling.
3. Beth England - €285,000 (from Chelsea to Tottenham, 2023
Tottenham splashed the cash on Beth England in January 2023, paying around £250,000 to bring the 28-year-old to the club from rivals Chelsea. A regular scorer for club and country, she was part of the England squad that won the European Championships in 2022 and is a four-time WSL winner.
The transfer broke the domestic record for a women's player and England penned a contract until 2026.
2. Pernille Harder - €294,000 (from Wolfsburg to Chelsea, 2020)
Harder joined Chelsea from Wolfsburg in 2020 to become the world's most expensive female footballer. She cost Chelsea a fee in excess of €294,000, which broke a 20-year record for a signing in the women's game.
Harder has won UEFA's Women's Player of the Year on two occasions, is a five-time Danish Female Footballer of the Year winner and has won five league titles in her career.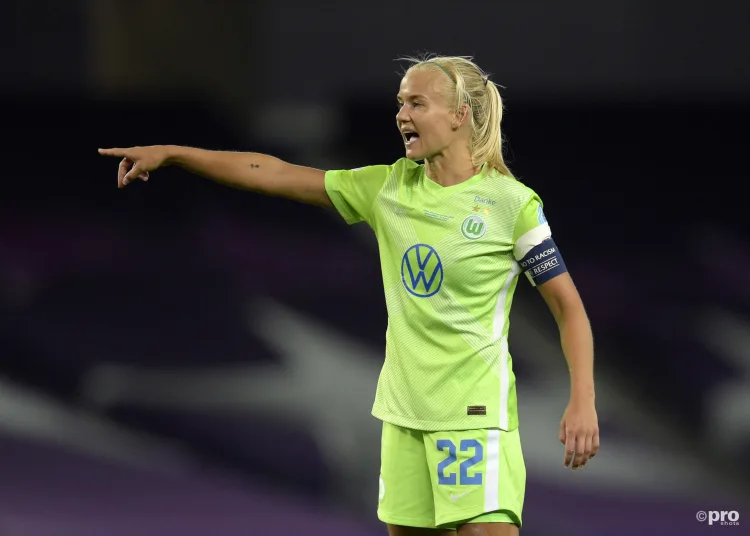 She also has over 250 career goals to her name, and netted 27 Bundesliga goals in 21 games in her final season at Wolfsburg to set the highest tally ever recorded in a single campaign in the division's history. Harder has done it all. She even captained her national side Denmark to the final of the 2017 European Championship, scoring in the final against the Netherlands, although her country lost.
Harder netted 17 goals in her debut campaign at Chelsea, helping the side win the WSL and reach the Champions League final for the first time in their history. After that run to the final, which included scoring in both legs against her former club Wolfsburg, Harder was selected in the competition's Team of the Season for the fifth consecutive year.
1. Keira Walsh – €470,000 (from Man City to Barcelona, 2022)
Keira Walsh became the most expensive women's footballer of all time when Barcelona bought her in 2022, nearly doubling the previous record.
Walsh showed interest in leaving the City, with just one year remaining on her contract and interest from several top European clubs including Chelsea and Barcelona. Over the summer of 2022, several key members of City's women's squad left either through free transfer or retirement. Though women's football rarely drew transfer fees, both Chelsea and Barcelona made Manchester City large offers for Walsh.
Having been inspired by Barcelona as a child, and told by her father that she should endeavour to play for them, Walsh wanted to join them. Barcelona felt the need to bring in reinforcements after injury to star midfielder Alexia Putellas among other losses and made several offers for Walsh. The last of Barcelona's offers, around £400,000 (up to €470,000 including bonuses), a world-record fee, was accepted shortly before the transfer deadline on 7 September 2022.
This was considerably higher than Barcelona's previous record signing of a female player, set when they purchased Mapi León for €50,000 in 2017. Walsh signed to Barcelona for three years, joining England teammate Lucy Bronze, who also moved from City to Barcelona in 2022.