Chelsea stars singled out for criticism over lack of leadership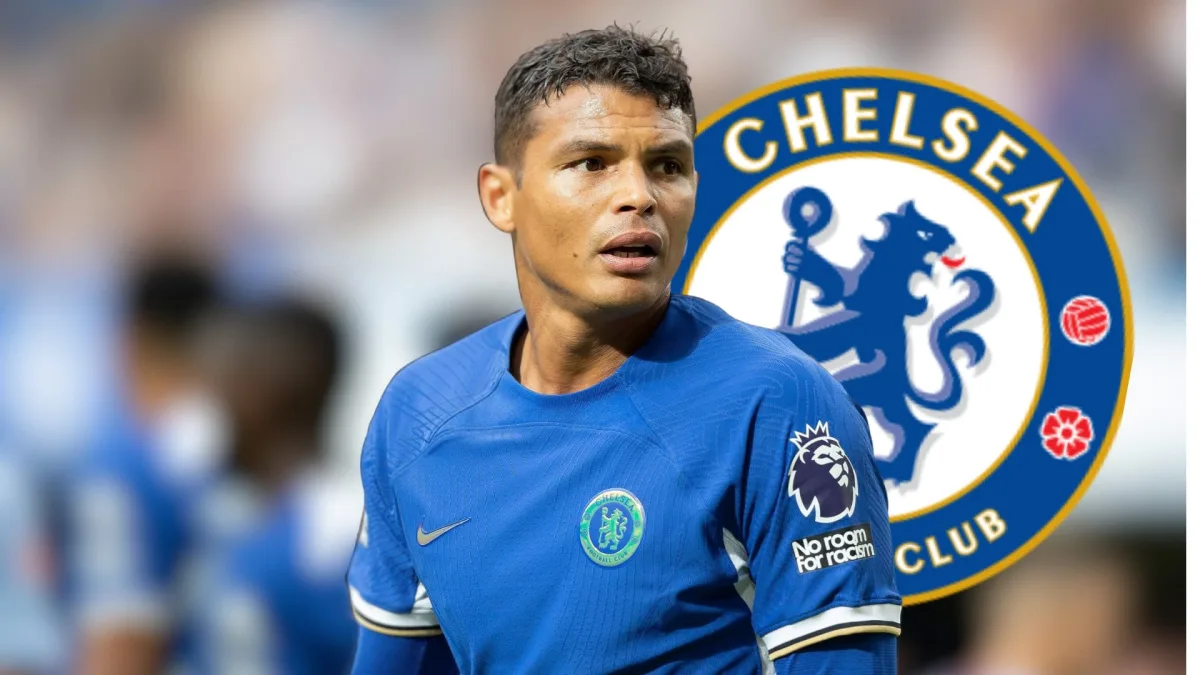 Chelsea's poor start to the Premier League season has been partially blamed on a lack of leadership in the dressing room, with two players in particular coming in for criticism.
In an extensive report as to why Mauricio Pochettino's side have started the season slowly, The Athletic has been told that there is a lack of character behind the scenes.
Article continues under the video
With a young squad assembled, the onus is on he likes of Thiago Silva and Raheem Sterling to provide leadership in difficult moments, but according to one source that has been spoken to, they are both failing to pull their weight in this regard.
MORE: Pochettino admits Chelsea's fatal flaw with Mudryk comments
"No one is really taking responsibility, driving everyone, making it clear 'we're all in this together'. You can see this on the pitch," the unnamed source explained.
For Thiago Silva, in particular, this is a damning criticism, with the centre-back expected to play at the heart of an inexperienced defence that badly needs a leader.
At 39 years old, there is no suggestion that he is purely in the team because of his experience, but it would certainly help if he could impart it on his starting teammates across the defence, none of whom can boast anything like the wealth of top-level experience he has.
MORE: What are the odds of Chelsea getting relegated this season?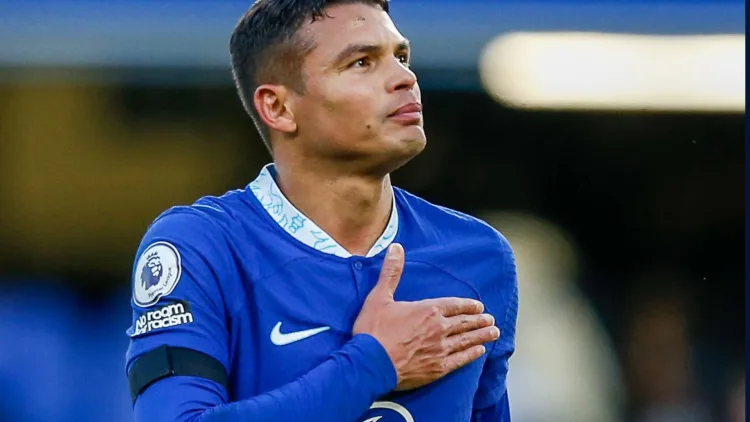 Thiago Silva's mentality under question
This is also not the first time that Thiago Silva's leadership qualities have come under question.
Indeed, the Chelsea veteran's mentality has long been a source of concern back home in Brazil.
During the 2014 World Cup, he was seen crying before the hosts' last-16 encounter against Chile had even started and was then spotted sitting on a ball during the penalty shootout, leading to questions over whether he was suitable to lead a team that crashed out 8-2 in the semi-finals to Germany, a match that he missed.
You can't have a player who wears the captain's armband saying he's in no condition to take a penalty
- Brazil legend Zico
"He should have at least stood on his feet to show the others: 'We're together, let's win the shootout.' That's the correct attitude which all Brazilians were expecting from Silva and I was worried," World Cup winner Carlos Alberto said at the time to SporTV.
Thiago Silva later revealed he had "asked God" not to take a penalty and that he refused to be put down as the sixth taker, instead going 11th behind goalkeeper Julio Cesar.
"You can't have a player who wears the captain's armband saying he's in no condition to take a penalty," Brazil legend Zico told Radio Globo.
With Chelsea facing Fulham on Monday in the Premier League, it is simply another question that the Blues have to answer after a poor start to the season.