Declan Rice makes ambitions clear as Arsenal prepare to LAUNCH BID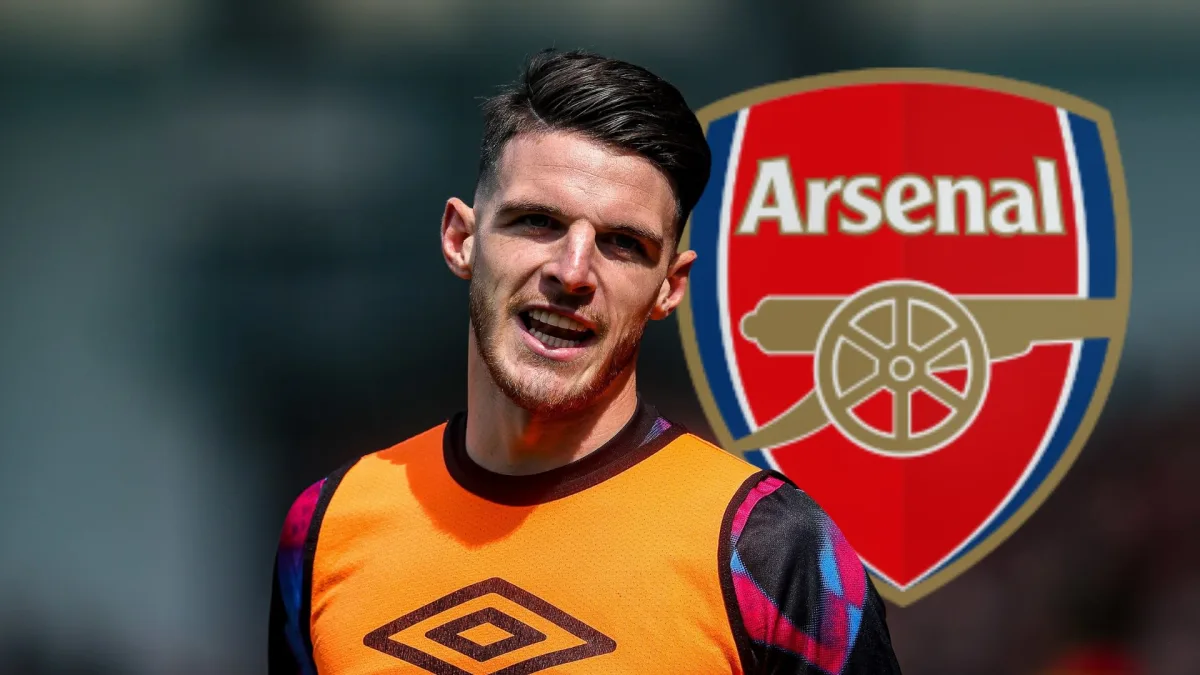 All the signs point towards a summer exit of West Ham captain Declan Rice.
The 24-year-old has become one of the Premier League's most sought-after players in recent seasons and his lifting of the Europa Conference League on Wednesday night only further cemented his standing as one of England's best players.
Article continues under the video
Interest in the holding midfielder is at an all-time high and the bidding was officially opened on Thursday now that West Ham's season is over. The expectation at Rice's current club is that he will definitely depart.
Head coach David Moyes already admitted that the 24-year-old will likely leave several weeks ago and Hammers chairman David Sullivan has since confirmed this. "We promised him he could go," Sullivan told talkSPORT, "...It's not something we want to happen. We offered him £200,000 a week 18 months ago. He turned it down."
According to Fabrizio Romano, Arsenal are readying a bid for Rice and they are believed to be the favourites to land him. In fact, according to our sources, failure to sign Rice could spell trouble for Gunners sporting director Edu.
EXCLUSIVE: Edu under big pressure to complete Caicedo and Rice transfers
Bayern Munich are also interested, though they believe that the player would prefer staying in the Premier League. Indeed, according to Rice himself, he is keen on lifting English football's ultimate price.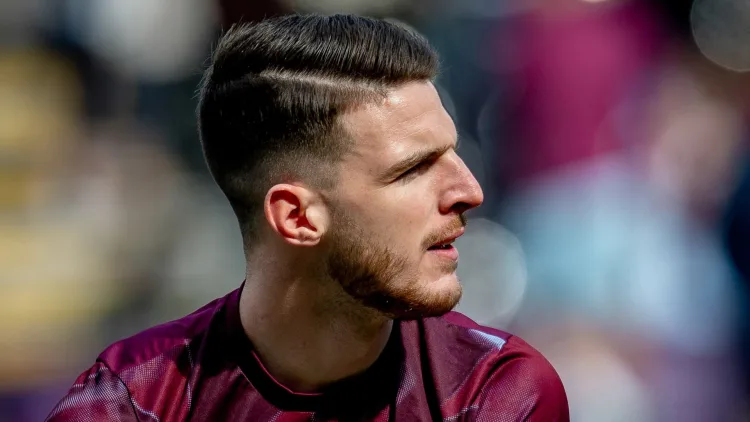 Rice's title-winning ambitions
In light of West Ham claiming the Conference League, The Overlap shared a clip on their YouTube channel of an interview with Rice in which he makes his title-winning ambitions clear - which will be music to Arsenal fans' ears.
"I don't want to have a career where I've not won nothing. You know, I've grown up as a kid, I've seen all these top players win the big trophies...win the Premier League so many times, win the Champions League."
READ: Arsenal's Balogun replaced by Football Manager starlet
"Me, as a football fan and also a player, I want to win the best stuff. You know, I want to win the Premier League. I want to lift that trophy. I want to win the Champions League. I want to win the FA Cups and the League Cups, you know, even stuff with England."