Electric Mudryk debut proves why Chelsea signed Madueke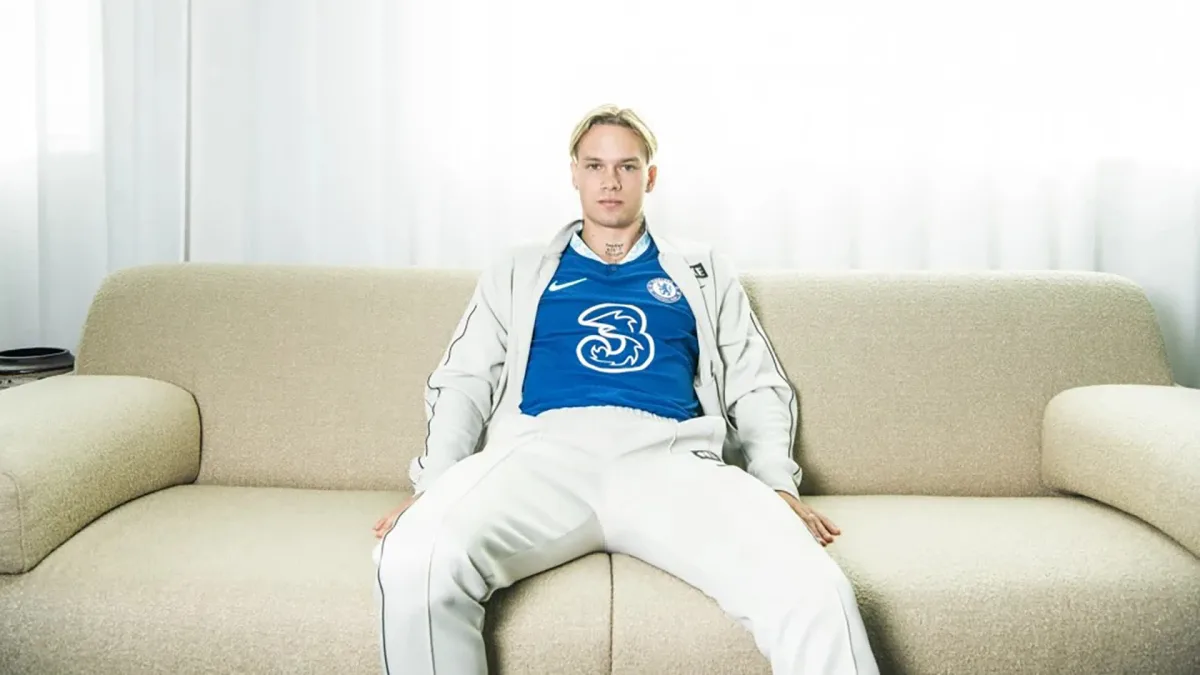 Mykhailo Mudryk's Chelsea debut begun to paint the picture of why the Blues splashed €70 million plus €30m add-ons on a 22-year-old with no experience outside Ukraine.
The forward was introduced in the 55th minute by Graham Potter and made an immediate impact. He out-sprinted James Milner to a through-ball to earn the Englishman a yellow card which forced him off the pitch, he danced through challenges inside the Liverpool penalty area with ease before putting his shot wide, and he added a directness that has been solely missing at Chelsea since Eden Hazard left the club in 2019.
Christian Pulisic's recent injury woes have meant the American has failed to build upon his form following the COVID-19 restart, leaving Chelsea without a direct winger for several years.
READ: Chelsea handed MAJOR blow in Moukoko race after Dortmund contract extension
In fact, excluding Pulisic, Joao Felix's short-lived debut against Fulham was the only thing resembling the one v one threat Hazard possessed before Mudryk took to the field at Anfield.
The €100m signing added a much-needed spark to the Chelsea attack, and provided a glimpse of what's to be expected of him in the Premier League. His introduction into the game made such a difference as Chelsea were finally able to utilise a forward player with the physical attributes to stretch teams in behind, while also able to drop deep and start attacks himself.
The explosivity of his play is a direct contrast to the slow and laboured football that has often been seen at Chelsea in recent times, which is also something Felix provided against Fulham.
READ: Why Badiashile's form pushes Koulibaly closer to Chelsea exit
Chelsea's attacks looked more unpredictable thanks to the addition of a specialist dribbler, which is something that fellow new signing Noni Madueke will provide on the right.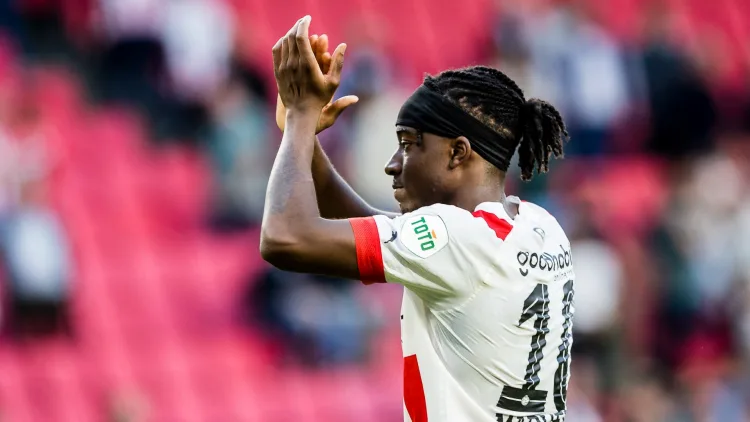 Why Mudryk's debut proves what Madueke can bring to Stamford Bridge
Mudryk changed the tempo of the game for Chelsea and enabled them to attack quickly rather than rely on slow, passive build-up in the hope of exploiting an area of weakness in Liverpool's backline.
Mudryk doesn't wait for space to be opened, he makes it happen himself - something that was so regularly seen during Hazard's stint at the club.
The exact same dynamism will be provided on the opposite flank once Madueke is embedded into the Chelsea team.
During his entire senior career, the Englishman has averaged 7.13 attempted dribbles per 90, with 4.03 of those completed. By comparison, excluding Felix, not a single Chelsea player has averaged five dribbles per 90 this season, while Hakim Ziyech's 2.11 completed dribbles per 90 is the highest in the squad.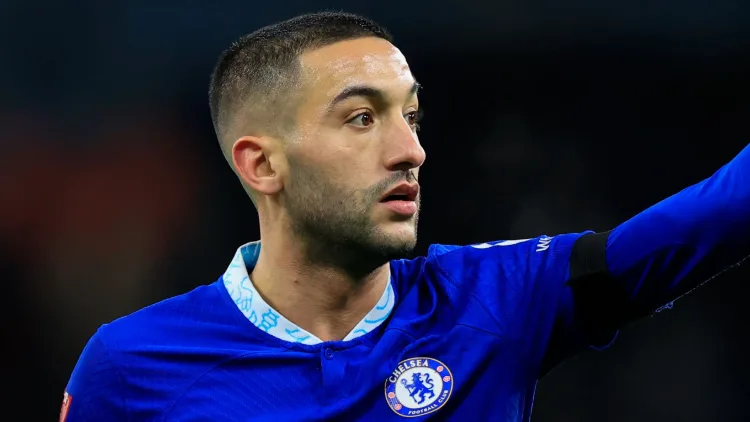 That ability to beat a man will add a lot to the right flank at Stamford Bridge and should dovetail nicely with Reece James, who has been forced to bear most of the attacking responsibility for over a year.
It should also free up space for Mudryk on the left flank by starting a pattern of play to switch it out to the Ukrainian to attack the vacant space created by Madueke's ball-carrying ability.
In Mudryk, Madueke, and Felix, Chelsea now have three players with immense directness and speed, which will help the Blues on counter-attacks and provide an alternative option to breaking down set defences.
Mudryk and Felix have now shown glimpses of what that can offer Chelsea, so once Madueke is introduced too, Potter's attack will be transformed. The only question that remains is: who's going to score the goals?