Does Wan-Bissaka have Man Utd future after EFL Cup win?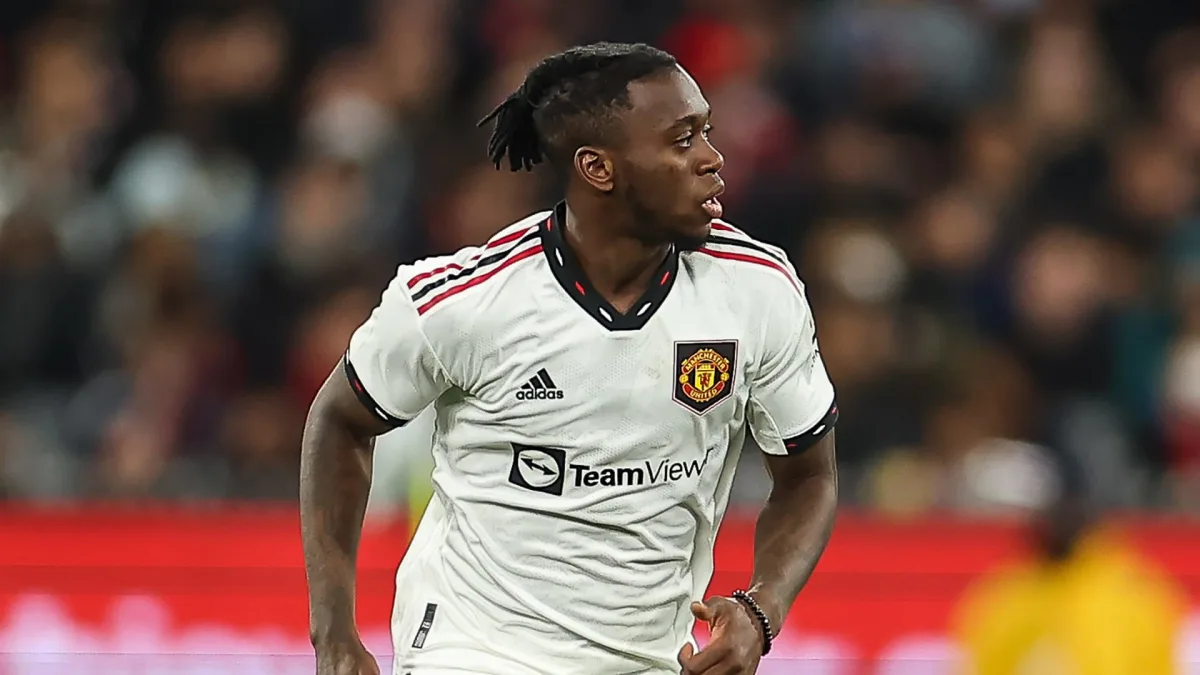 Aaron Wan-Bissaka performed well in Manchester United's 2-0 win over Burnley in the EFL Cup on Wednesday.
Manager Erik ten Hag was clearly impressed, which could see the defender return to the team after a spell on the sidelines.
"It's clear Aaron Wan-Bissaka has a future at Manchester United,'' Ten Hag said after United's game - their first since the World Cup break.
MORE: Man Utd looking to sign Argentina World Cup hero
"At the start of this season, he had a lot of illnesses and injuries. But from the restart on he is fit, he can train with the team, and you see him progressing. His fitness levels are getting better, his performance levels are getting better.
''I was really happy with his performance [against Burnley], especially the way he gave an assist with his movement and timing in the right moment, and, of course, a great pass to Eriksen. I am happy with his performance, he did good.''
Why Wan-Bissaka has failed at Man Utd
In Wan-Bissaka's time at Crystal Palace, he proved himself to be an exceptional ball-winning defender, with one of the highest tackle success rates in the Premier League, and an all-round enviable presence that wingers feared facing.
But that's just not the profile of a Manchester United full-back. Even a decade ago, Sir Alex Ferguson preferred to convert Antonio Valencia from winger to full-back because his skillset befitted that position in United's team more.
Aaron Wan-Bissaka's game by numbers vs. Burnley:

100% tackles made
100% aerial duels won
61 touches
4 aerial duels
3 tackles
2 take-ons completed
1 interception
1 assist
0 fouls
0 x dribbled past

Go-go gadget legs at both ends of the pitch. 🦿 pic.twitter.com/aewSdM9TPa

— Squawka (@Squawka) December 21, 2022
Wan-Bissaka is not a bad player - far from it. In fact, he has the potential to be an excellent acquisition for a club further down the division that defends as much as they attack. He's still exceptionally good at that.
But United should always be on the front foot, pushing full-backs high and generally controlling matches.
The fact that United's rivals were all focused on making their full-backs more attacking, while United signed AWB, is a damning indictment of pretty much everything wrong at the club in recent years; talent identification, philosophy, and general understanding of the way the game was going.