Barcelona transfer hint over Man Utd and Liverpool target De Jong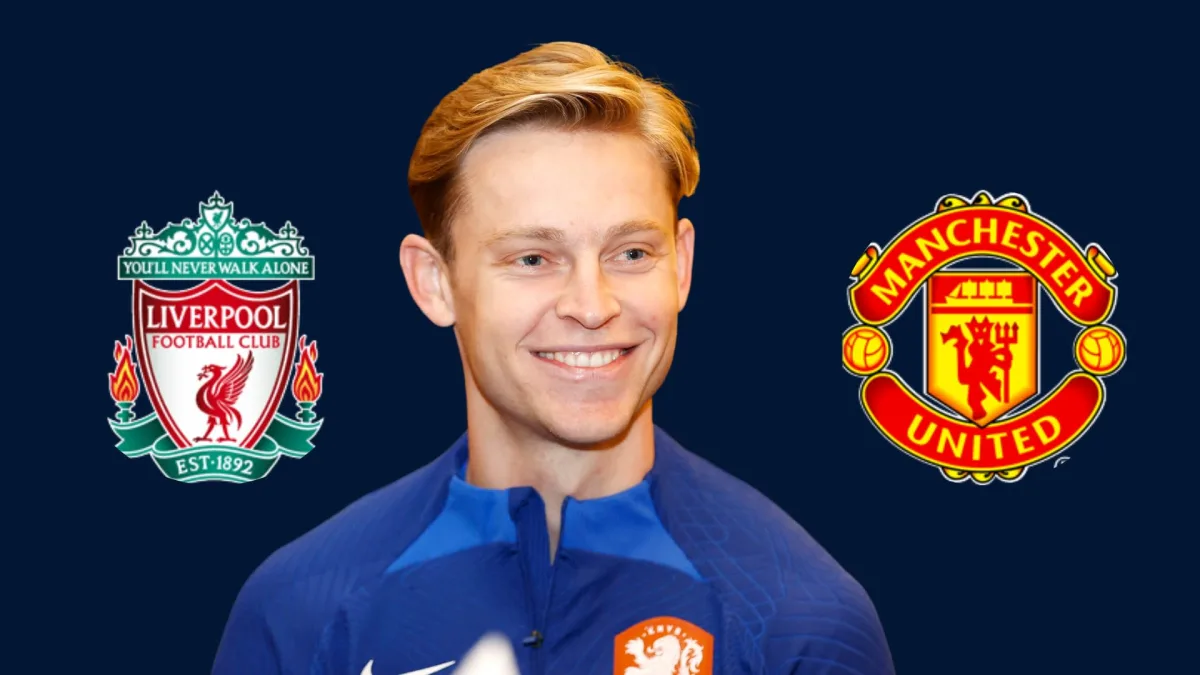 Frenkie de Jong has been one of the standout players at the 2022 World Cup for the Netherlands after a strong start to the season with Barcelona, yet he continues to be linked with a move to Premier League sides Manchester United and Liverpool.
Man Utd spent the summer trying to sign De Jong from the Spanish club but ultimately settled on Casemiro from Real Madrid. Nevertheless, they are still thought to hold a serious interest in the 25-year-old as a future possibility for their midfield.
Liverpool, meanwhile, have been more closely linked with the Netherlands international in recent weeks as they seek to rebuild their midfield following a disappointing start to the season. Injuries have hit the Anfield club hard and they are eager to strengthen the centre of the park.
MORE: The fee Man Utd and Liverpool will have to pay for De Jong
Barcelona's stance on De Jong, meanwhile, is more complicated. Their financial difficulties mean that they may be open to selling the player, who is still on a big contract, but they are unwilling to do so in view of his talents.
Certainly, that was the suggestion that director Jordi Cruyff made when speaking to RAC1 over the Netherlands international player.
"Frenkie de Jong's talent cannot be discussed. But here at Barca, he's playing in different way and position. His talent, his skills are amazing and can't be discussed," Cruyff explained.
MORE: The best Dutch footballers revealed
Frenkie de Jong: A transfer on the horizon?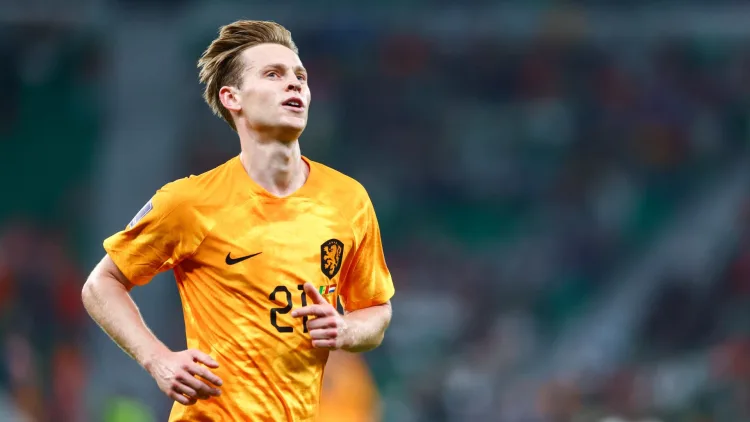 Barcelona are eager for De Jong to fall in line with their new wage structure, which is less about upfront payment and more bonus related. At present, he has resisted this and, under contract until 2026, his future at the club will not be certain until he signs a new deal.
The Netherlands star is presently valued at €59 million by FootballTransfers, but Barca's asking price is likely to be significantly more than that.
Meanwhile, Manchester United and Liverpool have alternatives to De Jong, with Jude Bellingham and Declan Rice among the players linked to both clubs, although competition is liable to be hot for the England internationals.